Beloved comic book creator Stan Lee is well known for his inventive comic book characters. However, many people do not know that the Spider-Man creator also was a superhero in his own right.
Stan Lee served in the U.S Army Signal Corps, enlisting after the attack on Pearl Harbour in 1941. Although he was initially assigned to repair telegraph equipment, they reassigned him to the Training Film Division.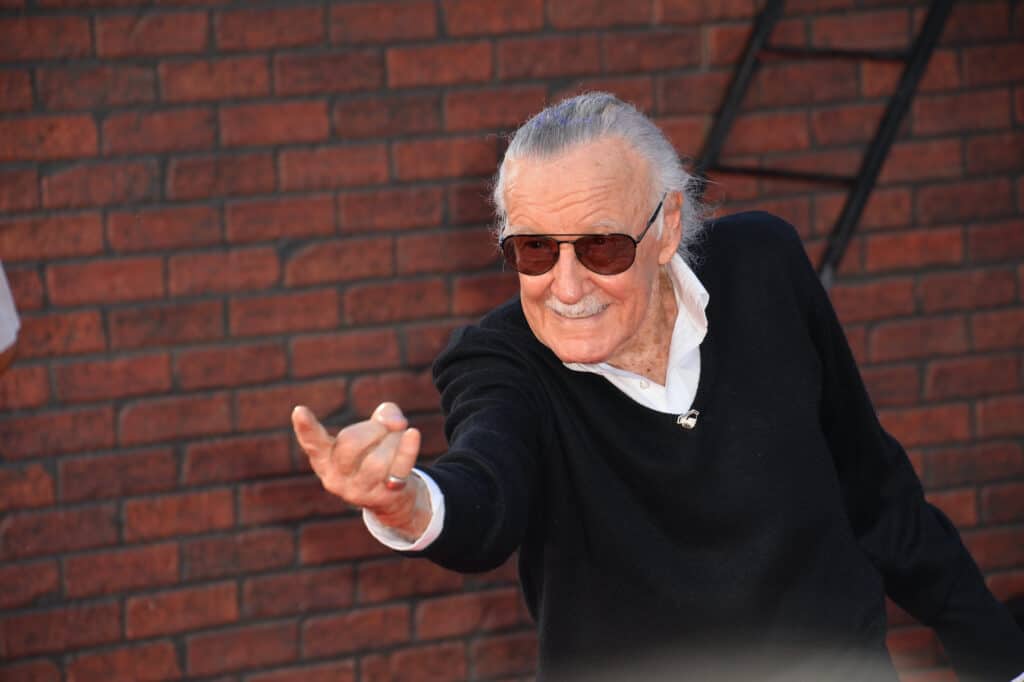 Stan Lee accomplished a significant amount in addition to his military contributions, including creating some of the world's most adored superheroes and acting as an incredibly generous philanthropist.
Military Career and Personal Life
Stan Lee was working as an editor at Timely Comics before enlisting in the U.S Army Signal Corps. Timely Comics would later become Marvel Comics in the 1960s.
He began his career at Timely Comics as an assistant and eventually progressed to becoming a comics writer. His first writing assignment was 'Captain America Comics #3,' which featured the star-spangled superhero punching Adolf Hitler in the face on its cover.
Although he was working his way up the ranks at Timely Comics, Stan Lee would soon leave his editing position to contribute to the Allied war efforts in person.
When Stan Lee heard about the Japanese attack on the U.S. naval base of Pearl Harbour, Hawaii, he enlisted into the U.S. Army Signal Corps shortly after. He was 19 years old at the time.
Initially, he worked as a telephone pole lineman repairing communications equipment. However, the Army soon realized his talents went far beyond that, and they transferred him into the Training Film Division, where he was officially classified as a 'playwright.'
Stan Lee was one of only nine such 'playwrights' at the time.
Other Army 'playwrights' included Theodor Geisel, often known by his pen name as children's author Dr. Seuss, and Charles Addams, the creator of the eccentric family of goths known as The Addams Family.
Officially, part of the role of U.S. Army 'playwright' was to "[write] scenarios and scripts for theatrical, radio, or motion picture productions for entertainment or instruction of military personnel, or for publicity purposes."
Once World War II ended, Stan Lee returned to his post as an editor at Timely Comics and eventually became the publisher there in 1972. However, he did not stop fighting for people – he just went about it differently.
Stan Lee was an outspoken advocate for social justice and wrote a powerful essay in 1968 about the importance of the Civil Rights Movement, racial justice, and the horrors of racism.
In the essay, Lee argued, "Bigotry and racism are among the deadliest social ills plaguing the world today. … The only way to destroy them is to expose them—to reveal them for the insidious evils they really are."
Stan Lee also helped create the Black Panther, one of the first black superheroes who became a role model for young children everywhere. In fact, many of Stan Lee's comic book characters included social commentary about justice and civil rights, giving young readers an accessible way to learn about such issues.
He is also the founder of the Stan Lee Foundation, which aims to "[provide] guidance, leadership and resources to high performing educational programs that will also encourage life skills."
Cultural Impact
The characters that Stan Lee created decades ago still impact lives today. Now, Marvel films inspired by his stories are huge box-office draws because of their heartwarming stories of good triumphing over evil.
Stan Lee was a massive fan of these films, and before his death at the age of 95, he appeared in cameo roles in many of the movies inspired by his work. In total, Stan Lee made around 60 cameo appearances.
You can watch Stan Lee discuss his legendary storytelling career with Fandango All Access below:
In addition to all these achievements, Stan Lee also has a star on the Hollywood Walk of Fame. October 2nd, 2009, was also dubbed 'Stan Lee Day' in Los Angeles in honor of Stan Lee.
Stan Lee passed away just six weeks before his 96th birthday. He is remembered fondly as a huge inspiration for many storytellers and for creating characters that revolutionized the comic book industry.
Stan Lee once said, "[a] person who helps others simply because it should or must be done, and because it is the right thing to do, is indeed without a doubt, a real superhero." He certainly fits the bill.