Idris Elba is not only considered one of the sexiest men alive, he dresses to the nines and knows a thing or two about beauty and fashion. So what cologne does he wear?
The cologne that Idris Elba wears is unknown. While he is a fashion icon, he seems to be guarding the secret of what cologne he wears closely. He has attended fragrance launches before and he also filed a trademark for cologne in 2020.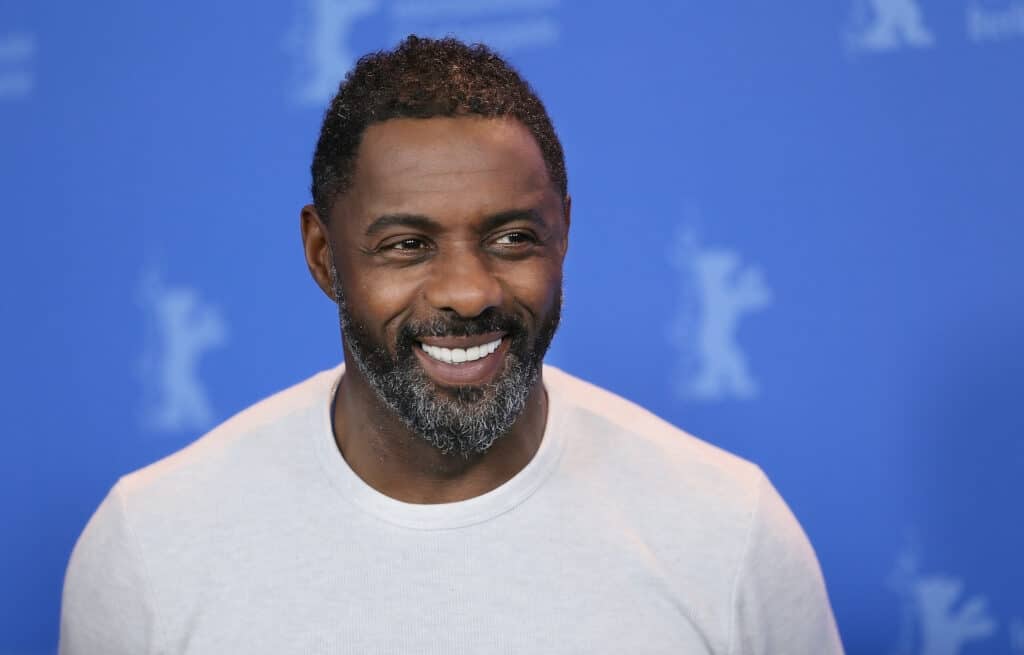 You can learn more below about what colognes it is speculated he wears, what fragrance launch he attended, and what he might be planning with a product trademark.
What Fans Think Elba Wears
Like any celebrity who is closely guarding their fragrance secret, it never stops their fans from speculating what fragrance they wear. Of course, Idris Elba being a men's style guru is no exception.
On the forums of the fragrance website Fragrantica, a lot of people have speculated on what fragrances Idris Elba has worn or would wear. Many have pointed to the luxury British perfumer Floris London. More specifically, they have said that he might wear either No. 89 Eau de Toilette by Floris London or JF Eau de Toilette by Floris London.
No. 89 Eau de Toilette is a woody aromatic cologne that is seen as iconically classic. It is often referred to as the James Bond cologne. Since Idris Elba's style is iconically classic, the Star Trek Beyond actor may wear this fragrance. No. 89 has notes of orange, lavender, neroli, bergamot, nutmeg, sandalwood, cedarwood, and vetiver.
JF Eau de Toilette is another woody aromatic cologne that is considered to be highly sophisticated. It has notes of lime, bergamot, Amalfi lemon, clary sage, mandarin orange, coriander, wormwood, petitgrain, jasmine, cypress, juniper berries, oakmoss, Virginia cedar, ambergris, and musk.
Another brand that is often brought up by Idris Elba fans is Penhaligon's British Perfumery. This is another perfumer that has been around for a very long time and carries a lot of classic scents. The two fragrances brought up are Sartorial Eau de Toilette and Endymion Cologne.
Both are highly rated colognes that are known for their strong yet pleasant scent. Sartorial Eau de Toilette is an aromatic Fougere that features top notes of ozonic effect, metallic effect, violet lead, neroli, cardamom, black pepper, and ginger. Heart notes are beeswax, cyclamen, linden blossom, lavender, and leather, with base notes of gurgum wood, myrrh, cedarwood, tonka bean, oakmoss, honey effect, and old wood effect.
Endymion Cologne is a less layered amber spicy fragrance with notes of amber, bergamot, mandarin orange, coffee, geranium, sandalwood, leather, myrrh, nutmeg, cardamom, vetiver, black pepper, musk, olibanum, and incense.
Again though, this is all just fan speculation. One brand that it is more likely that Idris Elba wears is Tom Ford.
Watch Idris Elba answering some of the web's most searched questions along with his Dark Tower co-star Matthew McConaughey in the below video from Wired.
Idris Elba Attends Tom Ford Fragrance Launch
In 2006, Idris Elba attended the launch party for Tom Ford's new at the time fragrance Black Orchid. Tom Ford is a very popular designer brand among celebrities so Idris Elba may wear Tom Ford, however, Black Orchid is a women's perfume.
Tom Ford fashion is also something that Idris Elba has been seen wearing on many occasions in the past so why wouldn't he wear the colognes from a fashion label he supports. Tom Ford did launch a unisex version of Black Orchid in 2020 that Elba could wear.
Black Orchid Parfum by Tom Ford is an amber floral fragrance with notes of truffle, plum, rum, ylang-ylang, black orchid, and patchouli. However, maybe Idris has kept the cologne he wears a secret because he plans to launch his own.
In early 2020, he and his wife Sabrina Dhowre Elba trademarked a bunch of different beauty products under the name of their lifestyle brand S'able Labs and their podcast Coupledom.
Up to this point, S'able Labs has been dedicated to creating a 'Coupledom' community to showcase couples supporting each other in every area of their life. S'able is Elba's backward.
Under the trademark were tons of beauty products that included makeup products like mascara and lipstick, soaps, aftershaves, skin creams, and even fragrances. So it is quite likely that Idris Elba will be creating his own trademark cologne in the future.