Mr. Worldwide comes from a culture and area known for loving a variety of fragrances. So what cologne does Latin rapper Pitbull wear?
Pitbull wears his own fragrance Pitbull for Men. He has said that he mixes the fragrance with Pitbull for Women to get a combination of fragrances that can't be imitated. Pitbull launched his fragrance line in 2013.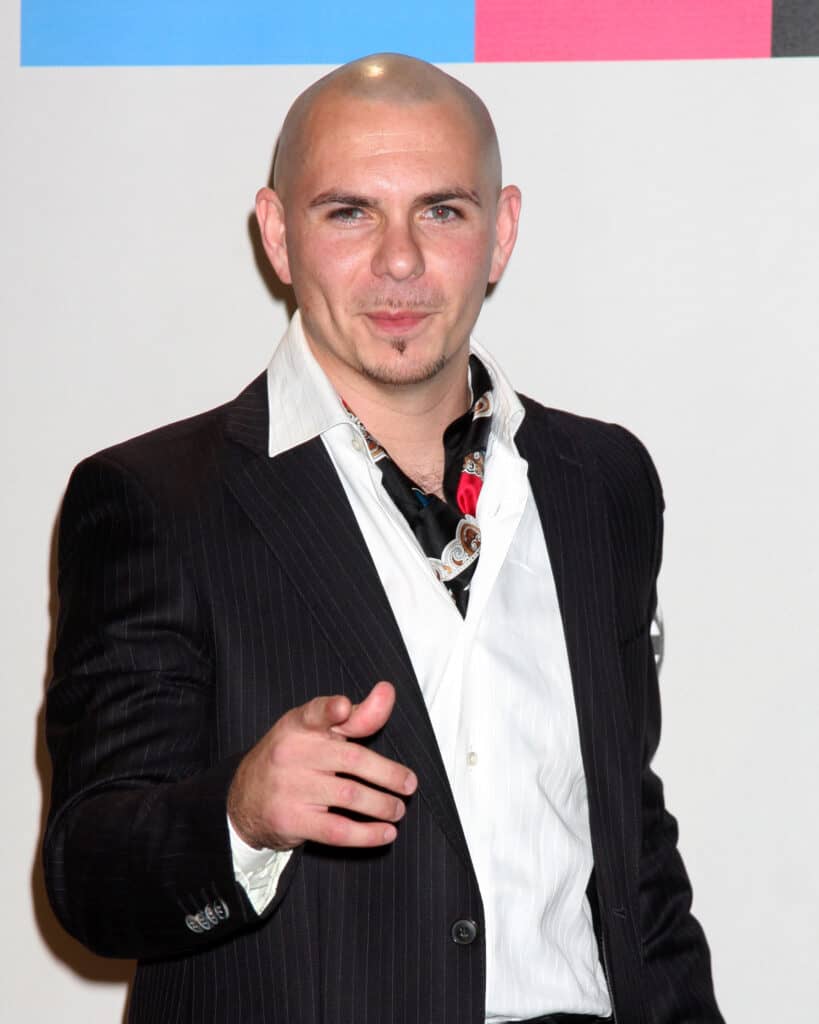 You can read more below about the different fragrances in Pitbull's first fragrance line, how he wears his cologne, and the other fragrances he released.
Pitbull for Men and Women
Armando Christian Pérez who goes by the stage name Pitbull is a man from an area of the world that is known for loving different fragrances. He was born in Miami's Little Havana community to Cuban parents.
In a 2015 interview with Vogue, Pitbull said "I started wearing a scent as a baby! That's a very big thing in our culture." You don't expect less either from a man who is considered one of the best dressed in the entertainment industry.
So it was that in 2013, the 'Timber' rapper released his line of fragrances for men and women through a partnership with Parlux. The two fragrances that he launched were Pitbull for Men and Pitbull for Women.
The Pitbull for Men fragrance is an Aromatic Fougere. Fougere is the French term for fern-like and refers to one of the main fragrance families that include Fruity, Citrus, Oriental, Floral, Woody, Chypre, and Gourmand.
Top notes of this fragrance designed by the singer are cardamon, sage, bergamot, and Mandarin orange. At its heart are the smells of violet, verbena, and woodsy notes, and its base is comprised of musk, vetiver, amber, and tonka bean.
As for Pitbull for Women, it's a Fruity Floral fragrance. When he released the fragrance he said that "I love a woman that smells, soft, sexy, sensual, but with a twist of exotic—when you smell it, you're like, 'Wow.'"
This fragrance has top notes of raspberry, red apple, and Mandarin orange. At its heart is white peach blossom, freesia, and jasmine, and its base consists of woody notes, amber, vanilla, and musk.
As you can see, both fragrances use a bit of the same notes so that they somewhat match. There is probably a reason why Pitbull did this too.
Watch Pitbull talk about his most important negotiating tips with CNBC in the below video.
Pitbull's Interesting Way of Wearing Cologne
Leave it up to the 'Gasolina' rapper to have one of the most unique ways of wearing a fragrance that we have heard. While most celebrities have a routine of just spritzing one scent in the air and walking through or rolling it on their wrist, Pitbull likes to layer his.
In an interview with Scott Mills on BBC Radio One, Pitbull told listeners that he actually wears his own fragrances. This is counter to most celebrities who put out a fragrance but never use it.
On top of that, Pitbull also admitted that he has a very unique way of wearing his cologne. He said that he likes to mix it up with the women's fragrance so that he gets different smells.
It's through this technique that Pitbull can create a scent for himself that cannot be reproduced.
Other Fragrance Lines
After the release of Pitbull for Men and Pitbull for Women in 2013, he followed up with his Pitbull Miami Man and Pitbull Miami Women fragrances in 2015.
The Pitbull Miami Man is an aromatic aquatic fragrance while the Pitbull Miami Woman is another fruity floral scent. Both scents are very different from their predecessors.
Miami Man features notes of grapefruit, pink pepper, lemon, cardamon, sea notes, apple, musk, cedar, amber, and sandalwood. The Miami Woman features notes of strawberry, melon, passionfruit, lemon, blue lotus, jasmine sambac, white peach, gardenia, orange blossom, Haitian vetiver, sandalwood, and teak wood.
Pitbull followed up these two fragrances with his Cuba Man and Cuba Woman; an aromatic Fougere and another floral fruity fragrance.
His creation of the Miami line was to capture the vibrant energy and spirit of the city in a bottle that anyone could wear. The Cuba Man and Woman fragrances were to pay homage to his parent's home country.
All of the fragrances are very affordable and his line from 2013 is very highly rated.
After looking at all of this, Pitbull appears to be a rarity among celebrities who create their own fragrances. Not only did he put his own fragrance out, he actually has so much confidence in the quality and smell of it that he wears it every day.