Being the youngest artist to ever seize a number one spot in the charts in the US at the tender age of 16, there's not much of a "before fame" to look at when it comes to the best-selling singer-songwriter, Lorde. What was she doing before she captured the attention of the world?
Lorde was still attending high school before she was famous, though she was involved in music with her band Extreme. Even before finishing school, she would be putting together the beginnings of her future career as a singer.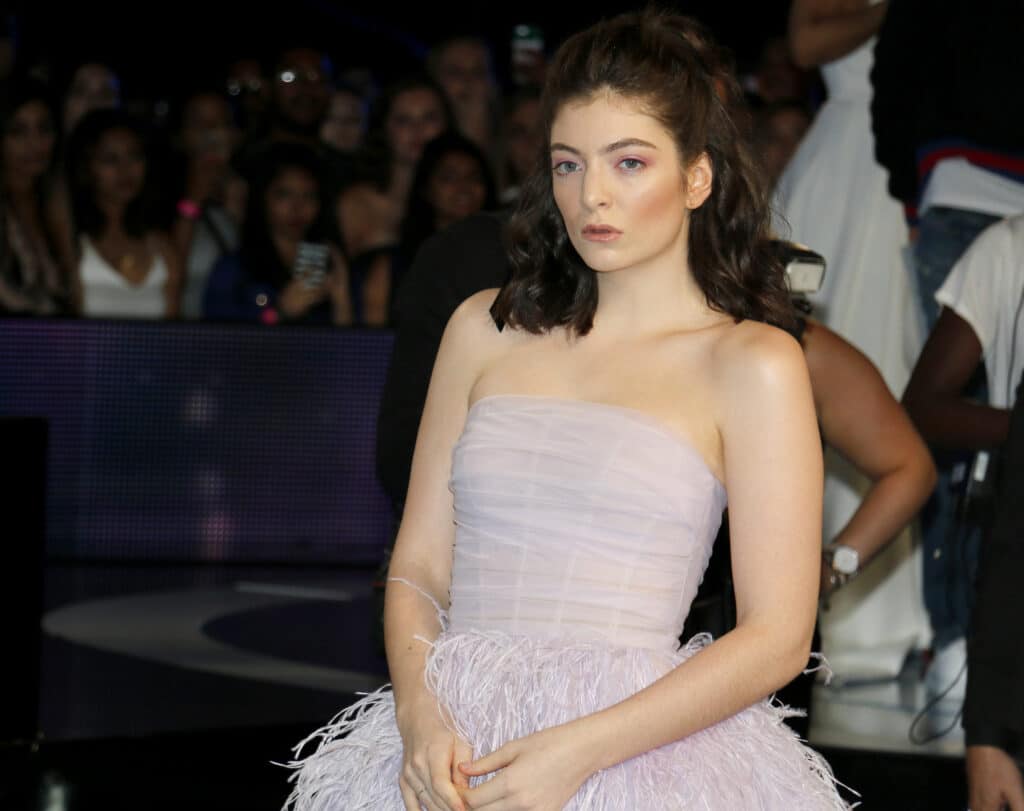 Lorde certainly wasn't one to waste time on the unnecessary on her path to fame. She clearly had a defined path in her own mind of exactly what she wanted to do, already putting together an EP before her 16th birthday.
Directly to Success
Music was clearly Lorde's number one priority, and she organically took the most direct route to success possible, by following her interests and her love for music. Years before she ever became famous for her singing, she was already impressing her peers at school.
Back before she was ever known as Lorde, the singer was putting on a performance worthy of impressing not only the judges at the Belmont Intermediate School talent show but also Universal Music.
When the contacts at Universal Music received the recording of the duo that Lorde performed together with her friend and co-singer Louis McDonald, they signed her almost immediately, offering her a development deal.
Not even 16, Universal Music had identified that extra something special in Lorde, and seeking to cultivate her enormous potential, immediately began setting things in motion. First off was to pair Lorde together with a vocal coach and co-writer.
Although she continued with the vocal coach for a year, refining her craft, she didn't have as much success with the co-writers. From many of her interviews and the writing that she does for her songs, it's clear that with her down to earth attitude, she likely needed more time to grow her own abilities without the potential constriction of an incompatible co-writer.
Lorde's manager at the time confirmed this, stating how there were multiple attempts made, in a series of trial and error experiments at matching her with a co-writer that had a complementary style.
In a way that defined both her personality and the trajectory of her fame as an artist, Lorde preferred to begin the process of writing music on her own. She truly fell in love with developing this skill as she started diving into the world of short stories.
In particular, Lorde cites works by the likes of Tobias Wolfe as being a huge inspiration for her to take a precise and critical view of the way she used her own words. One of the writers she eventually worked with, and the one that she experienced the most improvement with, was Joel Little of Goodnight Nurse fame.
Joel Little had a special vantage point of Lorde's pre-fame development as an artist and a songwriter, witnessing her making enormous steps forward in the quality and content of her lyricism. Even in the early days of their working relationship, however, Joel acknowledges that her talent was undeniable.
Record-Breaking Royals
It was a perfect storm, her development as a writer, her seemingly perfect mesh with co-writer Little, and the infusion of her own personality and beliefs into the lyrics of her song. Although both Lorde and Little had acknowledged on some level that they had written one of their best songs, they had no idea of the success it was destined to bring.
Although the EP that it was released on, The Love Club EP, was initially released for free under the assumption that Lorde was still too unknown an artist, "Royals" in particular would soon find itself launched into the top spots of multiple charts.
The stars had aligned, with every element of the run-up and release of "Royals" as a single coming into perfect synchronization. The release and its subsequent success saw Lorde becoming the youngest artist to ever claim the No.1 spot, beating out well-established rivals in the process.
Everything she had done in the 3-4 years prior to this, her own pursuits of music, and the grooming of her writing and singing talents had all led to this moment.