As both a model and an Academy Award-winning actress, Penélope Cruz is one of the most successful international stars in Hollywood. What did Cruz do before she was famous?
Penélope Cruz trained as a dancer from childhood, studying classical ballet for nine years at Spain's National Conservatory. She began acting in her teens, achieving success in Europe before transitioning into English-language films.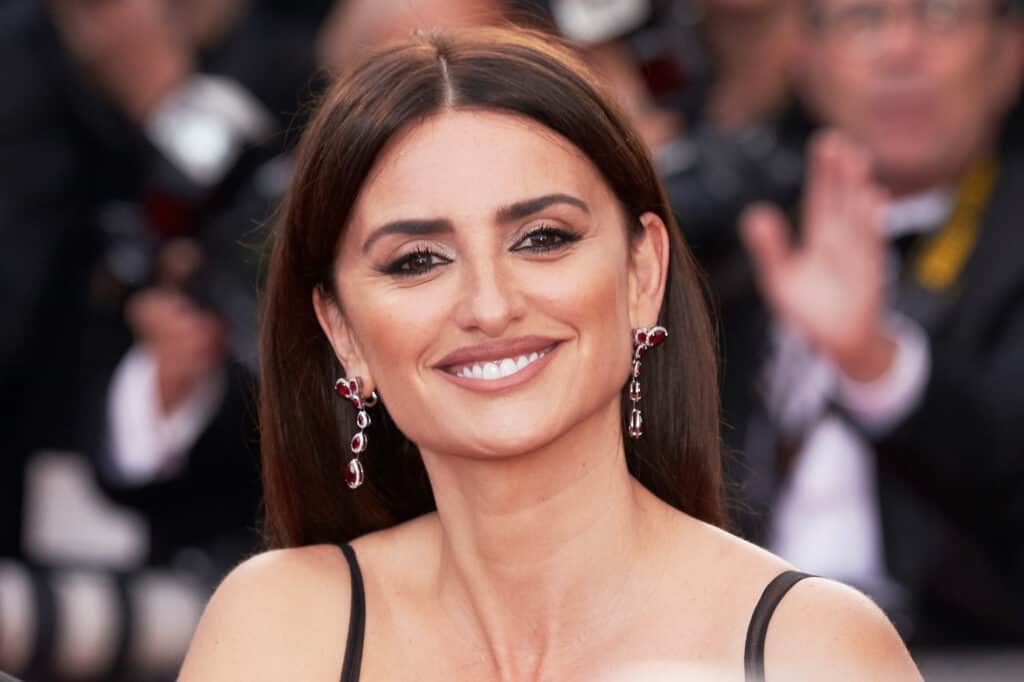 For more on Penélope Cruz, her early life, and breaking out in Hollywood, read on.
Penélope Cruz
Penélope Cruz Sanchez was born in Alcobendas, Madrid, Spain on April 28, 1974. Her father, Eduardo Cruz, was a car mechanic and retailer and her mother, Encarna Sanchez, was a hairdresser and personal manager.
Cruz has two siblings: her sister, Mónica, is also an actress and her brother, Eduardo, is a singer. She also has a half-sister, Salma, with whom she shares a father.
She grew up in her birthplace of Alcobendas and spent much of her time with her grandmother. Cruz was raised as a Roman Catholic and has said that she had a happy childhood.
Cruz first gained an interest in acting while playing with her friends as a child. She would often come up with characters and pretended to be them, with acting becoming one of her hobbies.
Despite her growing interest in acting, Cruz was initially a dancer. She studied classical ballet for nine years at the National Conservatory in Spain and also studied theatre for four years at Cristina Rota's school.
Cruz became passionate about cinema in her early teens and her father bought a Betamax player, a rarity at the time, enabling her to watch films freely at home. She became serious about pursuing acting as a career after watching 1990's "Tie Me Up! Tie Me Down!" by Pedro Almodóvar.
Early Acting
Cruz attended several casting calls as a teenager but was rejected, with the agent telling her that she was too young. Cruz persisted, however, and when she was 15 she won an audition at a talent agency.
She was signed by agent Katrina Bayonas, with her persistence paying off. Bayonas later said that it was obvious Cruz had star potential in her audition and, despite her inexperience, she had screen presence.
Cruz made her screen debut in 1989 when she was 15 years old, appearing in the music video for Mecano's single "La Fuerza del Destino". Her profile in Spain grew when she was chosen to host "La Quinta Marcha", a show for teenagers that Cruz appeared on between 1990 and 1991.
After some guest appearances on TV shows, Cruz had her film debut in "Jamón, Jamón", an art-house comedy-drama. She co-starred alongside Javier Barden in the film, who she would later marry in 2010.
Cruz appeared topless in the film, as she had in a French TV series earlier in the same year. The roles quickly made Cruz an international sex symbol.
She said later said that she wasn't truly ready to appear onscreen but that it was part of the role and she was keen to kickstart her acting career. She also called "Jamón, Jamón" a great part and said that it changed her life.
Her performance in the film received positive reviews and Cruz appeared in ten European films between 1993 and 1996.
English Language Films
Cruz understood that reaching the top of her acting profession would require moving into English language films and when she was 20, she moved to New York for two years. Between films, she studied ballet and English.
Cruz continued acting in Spanish language films in the late 1990s and made her American debut in "The Hi-Lo Country" in 1998. The film was unsuccessful and Cruz has stated that she struggled to understand her co-stars and direction during filming.
Her 2000 film, "Woman on Top", was her first leading role in America and her performance received far more positive reviews.
Cruz's breakthrough role came when she starred in Cameron Crowe's "Vanilla Sky" in 2001. The film was an English-language remake of "Open Your Eyes", which also starred Cruz.
"Vanilla Sky" and "Blow" both saw Cruz receiving positive reviews and established her as a presence in Hollywood. She has gone on to receive multiple Academy Award nominations, including a Best Actress nomination in 2007 for "Volver".
She won her first Best Supporting Actress Oscar in 2009 for her role in "Vicky Cristina Barcelona", where she again starred alongside her future husband, Javier Bardem.