Although music has always been a part of Shania Twain's life, the singer didn't have an easy road to her current status as honorary "Queen of Pop". What was her life like before she finally broke into the music industry?
Shania Twain, then Eileen Twain, worked odd jobs and honed her singing abilities at Deerhurst Resort before she became famous, whilst also caring for her younger siblings.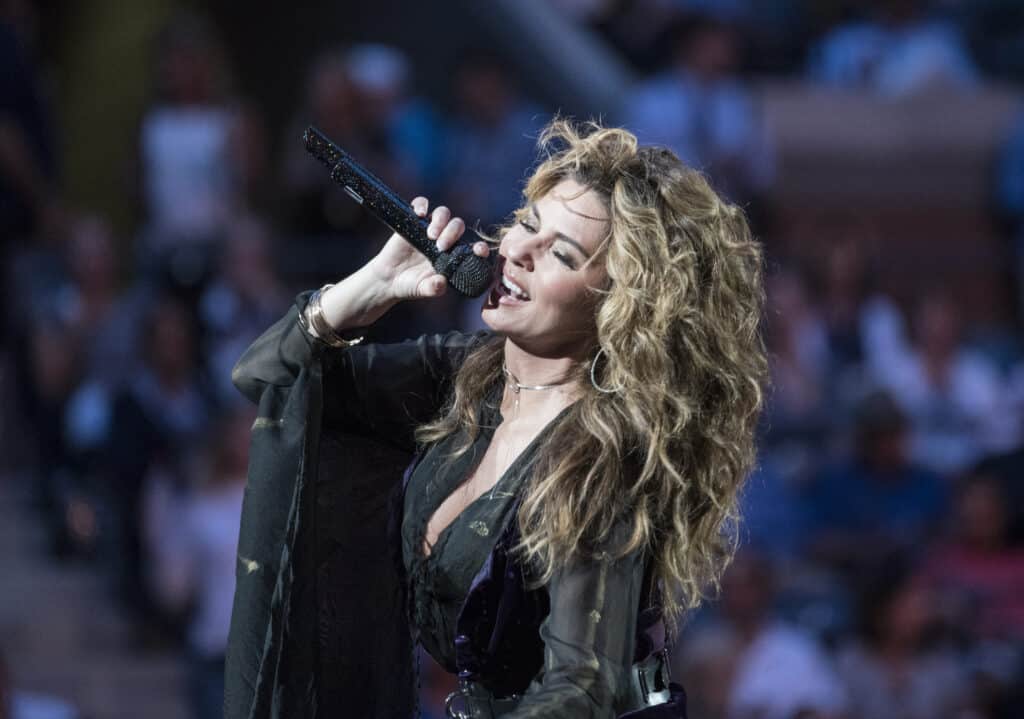 Although she was always busy with her singing and her songwriting, it wouldn't be until far, far later that the world finally recognized her talents. Twain's life involved working a variety of different jobs, including whatever gigs or performance opportunities that she could get.
Twain's Mixture of Work
A well-known plight to ail anyone who has lived in a poor, rural area, is a lack of money and resources. This was the reality to Twain's family, the entire family consisting of her mother, her step-father and her three siblings lived in relative poverty.
Because of this, from a very young age, Twain had the idea of hard work instilled in her, choosing to work at odd jobs, including working at McDonalds, while she received singing lessons and took any gig that she could find.
A combination of the lack of money and the desire to continue with her music in whatever way she could, with no means to do so, led Shania to perform at venues that may be considered dangerous for a girl of her age.
She performed in local bars and anywhere that would have her. Although she has stated that she detested the environment and the kind of people that often inhabited the spaces she was forced to perform at, it was helpful that she got to do something she loved.
This never ending passion for music later transitioned into Twain seizing an even bigger opportunity to follow her dreams. In 1983, a band named "Flirt" attempted to persuade Twain to join them touring Ontario.
Twain grabbed the opportunity with both hands, seeing as how incredibly enthusiastic she was for any chance to learn more about music and get better as a singer, especially since there were no other real opportunities to do so.
She had a fair amount of success during this period of her life, with her main income being earned from her musical talents. Unfortunately, however, it didn't last.
Disaster Strikes
Sadly for Twain and her family, life had other plans. In 1987, on the first day of November, both of Twain's parents tragically lost their lives in a car accident.
Although Twain was independent by this point, she had multiple other siblings who needed her support. Twain put her musical aspirations on hold temporarily to attend to them, moving them all to be with her in Huntsville, Ontario.
Faced with this kind of tragedy, nobody could question Twain if she had completely put her music career on hold. It seemed like an impossibility to both support them and simultaneously continue pursuing music.
Showcasing her strength of character and determination, she did the impossible.
Twain managed to not only support all of her siblings, but she also did it doing the one thing that she loved, performing and singing. She successfully landed herself a position at Deerhurst Resort.
Still called Eileen Twain at the time of her employment at Deerhurst, Twain was part of what is described as a "Vegas-style" show. She got to enjoy three years of performing at the resort, clearly a position that she relished at the time as she still enjoys going back to reminisce.
Opportunity Finally Presents Itself
With Twain's siblings fully grown and moved out, she then had the extra time required to put together some of her songs for presentation, with the intention of letting record producers hear the tracks.
Clearly, her years refining her skills had paid off, as it only took a few months after the production of a demo to get a few major record labels intrigued by her powerful and unique country sound.
This was also when she would go from being Eileen to Shania. The record producers didn't feel that the name Eileen Twain had the right sound to it, but Twain didn't want to lose her step-father's surname, so opted to change her first name instead.
The debut followed shortly after, with a self-titled album, beginning Twain's road to fame and success.