Indie darling Alexa Demie is known for her breakout role in the HBO drama 'Euphoria' as the tortured, fan-favorite cheerleader Maddy Perez. What was her real-life high school experience like growing up?
Alexa Demie went to John Marshall High School in the Los Feliz district of Los Angeles. She graduated from high school in 2008 but said she did not enjoy it.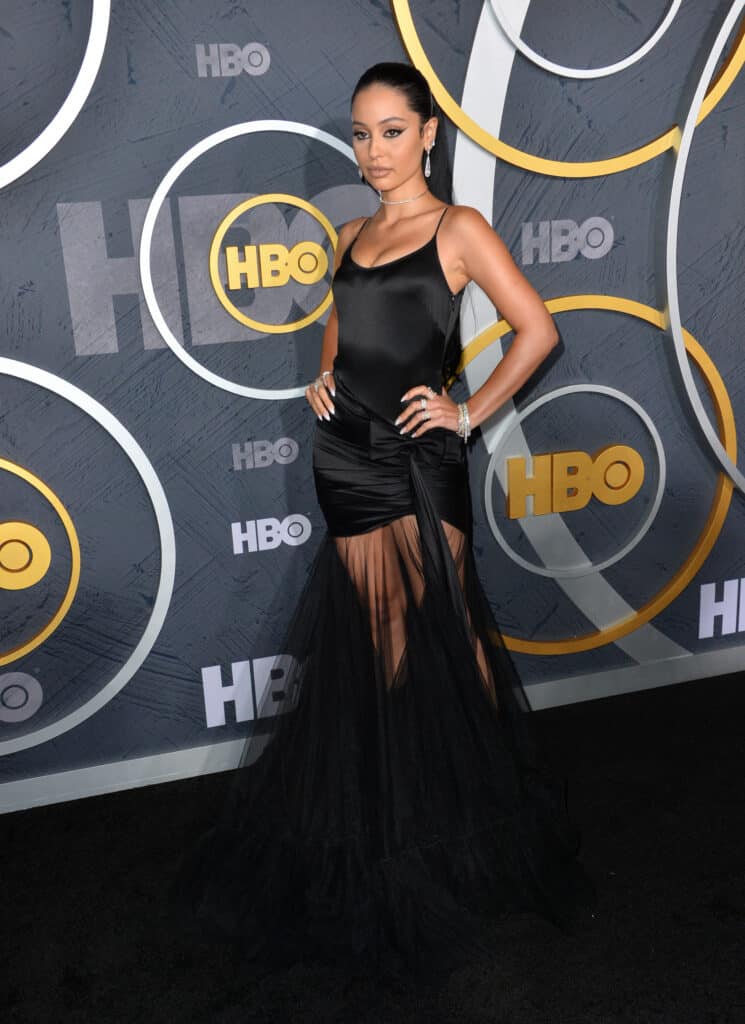 Even though she may not have liked her personal high school experience, fans adored her portrayal of teenagers in film and television roles such as 'Waves' and 'Euphoria.'
Early Life
Alexa Demie grew up in Atwater Village, California. In a profile by The New York Times, Alexa Demie described her home life as turbulent growing up, which she uses to inspire her acting, saying, "I tell my mind I'm releasing the pain, to heal it."
She's said in interviews that she personally loathed her high school experience, so it's fascinating that many of her acting projects take place in high schools. Alexa Demie said that although she loves learning and schoolwork, she hated being told what to do while in high school.
"I think I struggled a lot in school because you're on a schedule, and you're being told what to do and when you can go to the bathroom. I was always getting in trouble for talking too much," the 'Euphoria' actress said of her high school experience. She told InStyle that she didn't even go to her prom.
Alexa Demie said that people often assumed that she was standoffish or mean, but she was just shy and introverted, nothing like her 'Euphoria' character, Maddy Perez.
Even if she didn't have the greatest high school experience, she had a mom who had her back. Alexa Demie also described her mom as the "number one person in my life. She was just always so positive when the rest of my family really wasn't."
That's the reason why she decided to produce a movie about her mom's life as someone who immigrated from Mexico to Los Angeles when she was a baby, grew up around the club scene in Los Angeles at the time, and worked as a makeup artist.
Film and Television Appearances
In addition to producing her own film about her mother's life, Alexa Demie has also appeared in a few roles in indie films and as a character on the hit HBO show, 'Euphoria.'
After nabbing a few small spots on television shows such as 'Ray Donovan,' she landed a role in Jonah Hill's coming of age skateboarder film, 'Mid90s.' The film received critical acclaim and comparisons to an actual mid-90s film, 'Kids,' which was released in 1995.
Alexa Demie also starred in A24's film 'Waves,' about couples as they fall in love and deal with the emotions that accompany the tribulations of young love. 'Waves' also received critical acclaim, with one critic praising Alexa Demie's role, saying "she's come to represent the indie studio's [A24] beautifully weird brand of coming-of-age cinema."
Notably, Demie made a name for herself on the show 'Euphoria' as she played a young woman, Maddy Perez, with an abusive boyfriend who was played by Jacob Elordi. The show's striking style led to a huge fandom following, with many young fans copying her character's makeup and outfits.
Here is one of her signature looks from the show, posted by the show's official Instagram account:
She's said that she loves seeing fans replicate her makeup looks from the show, saying how awesome it is "seeing everybody recreate Maddy's looks and just my looks in general. They're so talented. These little girls and boys. I'm obsessed with seeing that."
Other Ventures
Alexa Demie is a multi-talented woman, as she works as a musician and as a fashion designer in addition to acting.
She released one single in 2016, 'Girl Like Me,' but has also featured on other artists' tracks, such as Pearl's song 'Turnin' Tricks.'
In the past, she designed a sunglasses line called Mainframe, which were sunglasses that she had bedazzled. They ended up being a massive hit with celebrities like Jennifer Lopez and Nicki Minaj wearing her designs.
Alexa Demie said that she felt inspired by fashion from a young age, saying, "I grew up with every fashion magazine flooding my house. I would just sit there as a little girl and flip through pages and sketch things."
Alexa Demie certainly is incredibly talented, and we can't wait to see what she does next.