Blake Lively is known for her breakout role as the wealthy and troublemaking teenager Serena van der Woodsen on the hit TV series 'Gossip Girl,' but what was the actress herself actually like in high school?
Blake Lively went to Burbank High School in Burbank, California. She was an incredibly active student by all accounts, acting as the class president and a cheerleader.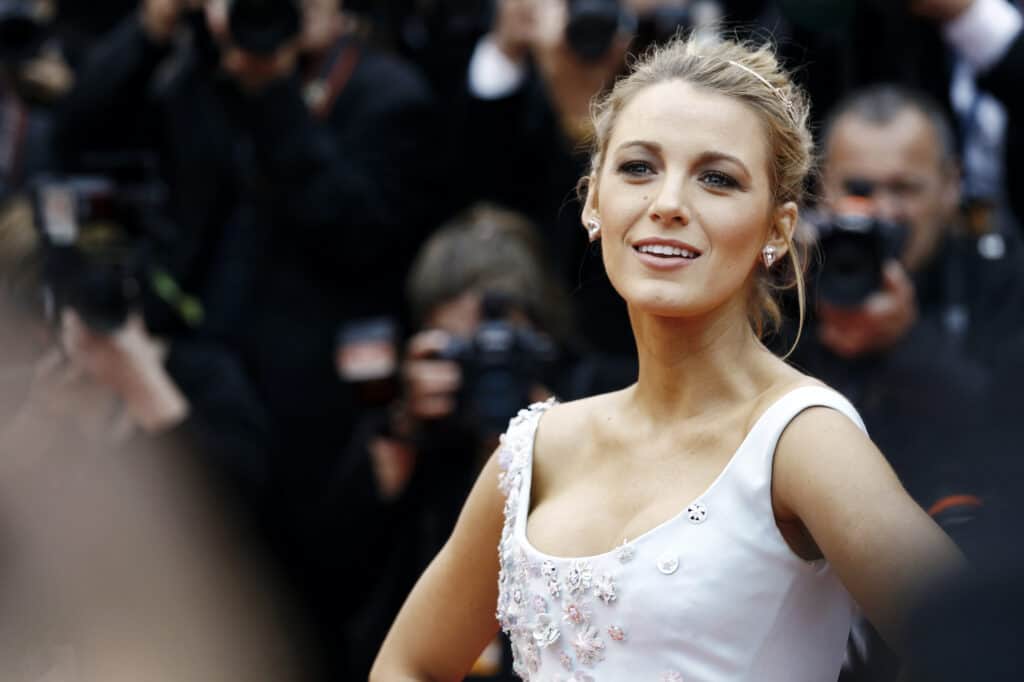 Blake Lively certainly seems to have had more school spirit than her dramatic counterpart. There's a lot about the talented actress that fans may not know about her.
Personal Life and Acting Career
Blake Lively was a stellar student while in high school, was incredibly popular, and was very involved in school clubs, according to Vogue. When she was young, she did not consider acting to be her future and had aspirations to attend Standford University in California.
However, this does not mean that Blake Lively did not also have acting experience.
Her first role was when she was just ten years old, in the film 'Sandman' where she played Trixie, the Tooth Fairy. Blake Lively's father, Ernie Lively, directed the film.
She also co-starred in the movie 'The Sisterhood of the Traveling Pants,' where Lively played the role of Bridget, an athletic young woman mourning the loss of her mother. She earned a Teen Choice Award for this role.
Still, Blake Lively was yet to nab the breakout role that would launch her career.
Then came 'Gossip Girl,' the show about extraordinarily wealthy and privileged teenagers living in New York City's Upper East Side. The provocative show attracted controversy along with a rabid cult fanbase for its glamorous depictions of sex, wealth, and consumption.
This controversy was not to the show's detriment – in fact, the showrunners even ran ads with some of the show's criticism, including a racy poster with the quote, "Every parent's nightmare." The show became a huge success.
Aside from the parental disapproval that was driving the show's success, there was also the fact that Blake Lively was dating her co-star, Penn Badgley, who was one of her romantic interests on the show. The two eventually broke up in 2010.
After leaving the glamorous 'Gossip Girl' behind, Blake Lively starred in several other films, including the gritty crime drama 'The Town' and the twisted dark comedy 'A Simple Favor.'
Blake Lively notably met her husband, Ryan Reynolds, on the set of the superhero movie 'Green Lantern.' The two first went on a double date, but with other people as their dates, before realizing they were better together.
Although the 'Green Lantern' film was not a commercial or critical success, the relationship was, and the two actors married in 2012. The two are known for their hilarious and lighthearted relationship antics and carefree spirits.
In one Instagram post, Blake Lively and Ryan Reynolds pose while she pretends to pick his nose. She captioned the photo, "I picked a good one."
Other Ventures
Blake Lively has also ventured into the realm of celebrity influencer homemaking in addition to acting.
She has attended the renowned French culinary school, Le Cordon Bleu, and has worked as a pastry chef at the New York restaurant Per Se. She has previously mentioned her desire to return to culinary school and become a restauranteur.
Blake Lively also launched 'Preserve,' which Vogue described as "space intended to connect users with makers (of things, of experiences, of stories)." Although there were some initial issues with the launch that prompted Blake Lively to shutter the site, she has said that it isn't gone forever, just until she can work out the kinks in the site.
In the same Vogue interview, Blake Lively said, "The only time I've ever done something and felt real reward is when I've done something that's incredibly risky, because without great risks it's impossible to have huge success … I've finally summoned the strength to take on whatever anybody says because I know I'm going to come back with something stronger."
Who can say what the future holds for Blake Lively, a woman of many talents. She seems to be able to do whatever she puts her mind to, so her future is in good hands.