Eazy-E, real name Eric Lynn Wright, was a famous American rapper, record producer, songwriter, and even entrepreneur who could hold his own in the spotlight. However, many are wondering which high school did he go to and where did his journey begin?
Eazy-E attended Compton High School during his teenage years, but he never finished. While he did eventually finish his studies to receive a general equivalency diploma (GED), he never formally finished and instead went straight onto his own life path.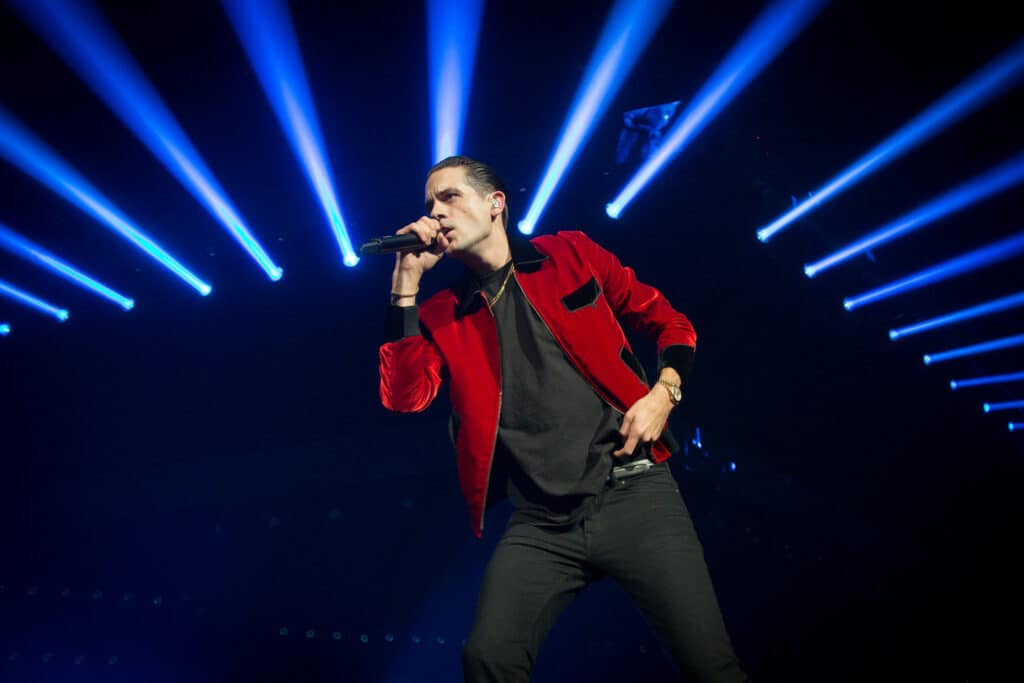 To find out everything there is to know when it comes to Eazy-E's journey into the music industry, to see why he dropped out of school, and everything fell into place, keep on reading!
A Guy of the Times
Eazy-E's childhood was much like the childhood of anyone who grew up in the same area at the same time. Eric was born on 7th September 1963, in Compton, California, and was the son of Kathie and Richard Wright. The area in which he grew up in is known for its poverty line standards of living and high crime rates.
Like most kids, Eric attended lower school and then onto high school, but he dropped out during the tenth grade to instead pursue selling drugs. This was a skill his cousin had taught him how to do, and Eric thought it was the best way to make money and support himself at the time.
Eric was rather good at what he did and not only earned a considerable amount of money dealing drugs but also had a lot of power over the communities, people, and neighborhoods he grew up in. However, after an unfortunate incident where his cousin was shot and killed, Eric decided that he needed to change the direction of his life.
Music is Everything
Music has always been a passion of Eric's, even from a young age, so it made sense to him that he could make money and stay much safer if it was making it than living a life of crime.
It was following this dream that he decided to start writing and recording music during the mid-1980s. At the same time, he was approached by his friend Jerry Heller, who described a business idea he wanted to form and wanted Eric to help.
The two of them put their money together and founded Ruthless Records, a record producer company focusing on hip-hop. Wright was the company owner, and Heller became the manager. Fast forward a few years to 1986, and Eric started his own hip-hop group.
The group was known as N.W.A, or Niggaz With Attitude, and had what would later become known as one of the biggest hip hop lineups in the world. Some of the incredible artists on board included the likes of Ice Cube, O'Shea, Dr. Dre, MC Ren, Arabian Prince, and many more.
Success Came Quick
The N.W.A group came out with their track 'Posse' in 1987 and had several releases produced by Dr. Dre and a collection of tracks that had already been released by Eazy-E himself and artists like Rappinstine and the Fila Fresh Crew. The album hit gold status in the US.
Even after N.W.A disbanded and the members took their music journeys in their own directions; Eazy-E's first solo track, 5150: Home 4 tha Sick, which was released in 1992, was a huge hit, and peaked at the 70th spot in the Billboard 200 charts, number 15 on the Hip Hop and RnB charts.
Other the next two decades, Eazy-E and his record label, would release dozens of albums and tracks under the hip hop genre, many of which have amassed hundreds of millions of views and listens to this day. Even the Dr. Dre It's On EP reached No.5 in the Billboard 200 Charts and was a multi-platinum release within a year of being launched.
This was the last record Eazy-E worked on before he died of AIDS complications in 1995, although his last solo album, Str8 off tha Streetz of Muthaphukkin Compton, was released by his record label eight months after he died.
Dubbed as being one the most successful hip hop artists and producers of all time, he sold millions of album copies throughout the US both before and after he died and remains a household name to this day.
The story of Easy-E shows that school may not be for everyone, and if you're passionate about doing something in your life, then it's worth pursuing. We doubt that Eazy-E ever imagined the success that would come from starting up his record label, but millions of other people around the world and we are sure glad that he did.