It seems to be shocking to know that celebrities lived normal lives before their journeys to stardom, but like everyone else, people like Eminem did, in fact, attend high school.
Eminem attended Lincoln High School which is located in Warren, Michigan. He lived right outside of Warren in a much more recognizable city, Detroit. However, he wasn't raised in Detroit as he moved to Detroit with his mom at the age of 12.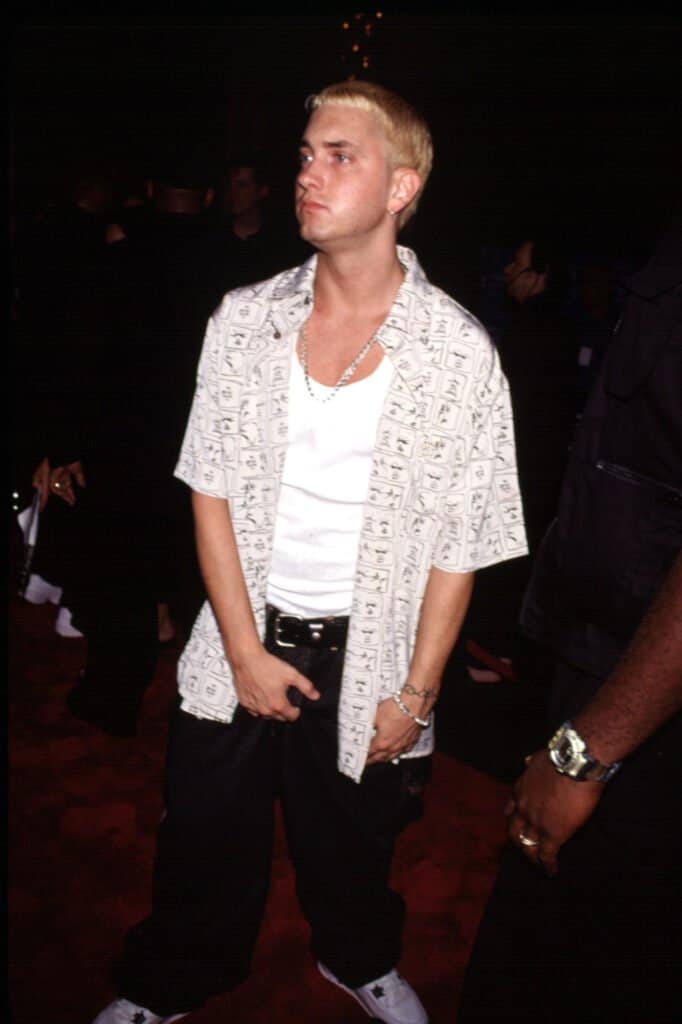 Eminem might have been a "normal" kid at the time, but he did not live a normal life. Unfortunately, he went through a lot as a child such as his dad moving to start a new life in California without him. If you want to learn more about what made Eminem's life at Lincoln High School different, keep reading!
What was Eminem's Life Like Before Lincoln High School?
Eminem's life before Lincoln is almost just as important as his life at the school. Like mentioned before, Eminem's dad didn't really have much to do with him after he left for California.
His dad was busy building a new family without including Eminem. His mom even said that he often wrote letters to his dad with only the letters sent back with "Return to Sender" marked on the envelope.
That's not all though. Eminem also never really had a real home. Throughout his childhood, he went to many schools including schools in Missouri where he was born and Michigan besides Lincoln High School in Macomb County.
As one would assume, this put a damper on Eminem's life. Though he was considered a happy kid by his family, he was also "a bit of a loner" which is expected for a kid that never had a chance to settle down anywhere.
More often than not, Eminem and his mom moved in with other family members which shows more proof that he never had a place to call his home. He was always in someone else's space.
Speaking of being in someone else's place, Detroit and the rap industry, in general, were largely black communities. It was hard for Eminem to feel like he belonged anywhere until he met Proof who was a fellow rapper.
How Did Eminem Meet His Friend and Fellow Rapper, Proof?
Though Eminem felt like an outsider in the rap industry, that all changed when he met Proof. Proof didn't go to school with Eminem, but he did go to school nearby at Osborn High School.
Proof heard about Eminem from another friend and fellow rapper which led to the beginning of a friendship between the two. Eminem even snuck into Osborn High School with Proof for lunchroom freestyle rap battles.
Since Proof was a black teenager who encouraged Eminem's rapping career, he was Eminem's gateway into feeling comfortable in the industry. Of course, it still wasn't easy as he was only popular in the underground rap community. He struggled to become a mainstream artist.
We all know him now so he did succeed at doing so, but without Lincoln High School and Proof, it would've been much more difficult.
Lincoln High School might not seem important to his story, but moving to that school gave him experiences to rap about and a chance to meet Proof.
There's a lot more to know about their friendship along with other things pertaining to Eminem and Lincoln High School. Though more will be discussed, below is a youtube video that explains more about Lincoln High School and Proof.
Did Eminem Ever Graduate?
Most people believe a high school diploma or even a degree is required to become as successful as someone like Eminem, but those people would be surprised to know he didn't graduate at Lincoln High School.
Eminem actually failed 9th grade three times due to truancy and low grades. Because of this, he decided to drop out at the age of seventeen to focus on his rap career rather than worry about failing school.
He did, however, enjoy English when he was in school. He took time to study the dictionary and read comic-books.
He even wanted to be a comic-book artist before he discovered Hip-Hop.
From Struggling Student to a Worldwide Phenomenon
It is hard to believe that Eminem was once a student who failed a grade 3 times with his name on so many billboards. That goes to show that knowledge and diplomas aren't the solutions to success.
He put in hard work where it counted which is why he is as big as he is today. He was once a name on a notice from Lincoln High School, but he is now a name that is topping the charts.