Set to the backdrop of the rough and tough Crenshaw High School, Ice Cube's character in Boyz n the Hood attended a high school that was in an entirely different world to the one that Cube attended. There were plenty of similarly poor educational institutions where he grew up, but where did Cube go to high school?
Ice Cube attended Washington Preparatory High School and the William Howard Taft Charter High School. He transferred after his mother decided it would be best for his education if he switched schools.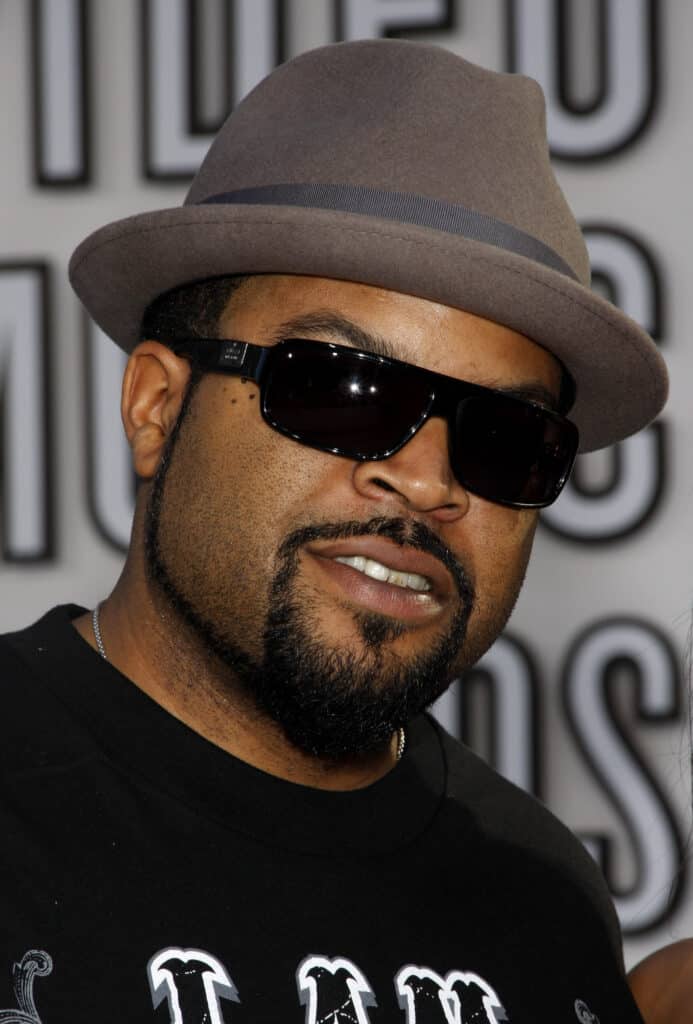 If you're looking up this question, chances are that you're already familiar with the rough upbringing that Cube had, having to spend his time on and around the crime-ridden streets of Los Angeles.
Thankfully for his education, Cube's parents' proactive approach to getting him a better education meant that he was afforded better chances than a lot of the other people growing up in the area around him.
Straight Outta Baldwin Hills
Cube grew up in Baldwin Hills, in the South Central Los Angeles area. Although much of the rapper's body of work has been dedicated to the gangster lifestyle that can be found in some areas of the city, Cube's upbringing wasn't as bad as some of the music may have you believe, he even bought a house in his childhood neighborhood.
Certainly not a luxurious upbringing, or excessively comfortable by any stretch of the imagination, Cube grew up in a middle-class family with two parents to support him. Those parents were Doris and Hosea Jackson, a hospital clerk and machinist, respectively.
A stable home environment was already a step ahead of the realities faced by many of the denizens of the poorer areas of the city, but even despite that, there was still a lack of access to good education in the area.
It's not only his music that has done a good job of exploring some of these themes and ideas but his earliest movie also shone a spotlight on some of the difficulties faced by youths growing up in similar areas.
The movie that addressed some of those problems was Boyz n the Hood, a 1991 film that featured Cube in the role of Darren 'Doughboy' Baker, and the trials and tribulations that took place at the movie's high school, Crenshaw High School.
This wasn't the school that Cube attended when he was a teenager, but there were quite possibly some similarities between it and his first school Washington Preparatory High School.
Straight Into Ventura Boulevard
If there were parallels between the difficulties featured in the fictional representation of Crenshaw and the school Cube attended, then it's no surprise that his mother felt the need to switch his school to the William Howard Taft Charter High School.
Whether or not trouble in school, or crime in the surrounding area, was an impetus for the switch is up to speculation, since there isn't much information about the quality of the school. Needless to say, however, it certainly seems like it must have at least been a step up in quality.
It being a higher standard is the assumption anyway, seeing as how Cube's mother made him bus for hours to attend the new school.
Then Straight Outta Compton
The switch-up in schooling locations wasn't only perfect for his education, it paid dividends in letting him experiment with the music that would one day make him famous. In part due to coincidence, that skill he had been enjoying practicing at his old school continued to grow, and also because he met with future N.W.A rapper Eazy-E.
Both Cube and Eazy attended the school, and just in the same way that Cube's mother had him bussing to attend the school, Eazy was also in the exact same situation.
It's not a facet of their life that either of the rappers has ever felt any particular need to comment on, although it's certainly interesting how two of the pioneers of their genre of music attended the exact same school.
Even if their schooling itself wasn't of particular interest or importance, it's safe to say that they at least influenced each other in a profound way, when you look at the music that they went on to produce in the future together.