Larger than life character O.J. Simpson dominated headlines during the 90s due to the murder charges that had been leveled against him. The trials were agonizingly drawn out over years, with the constant coverage turning Simpson into a living legend, but what of his life before he was made infamous?
O.J. Simpson grew up in San Francisco, where he attended Galileo High School, which is also where he began his football career. The school is currently under a different name, the Galileo Academy of Science and Technology.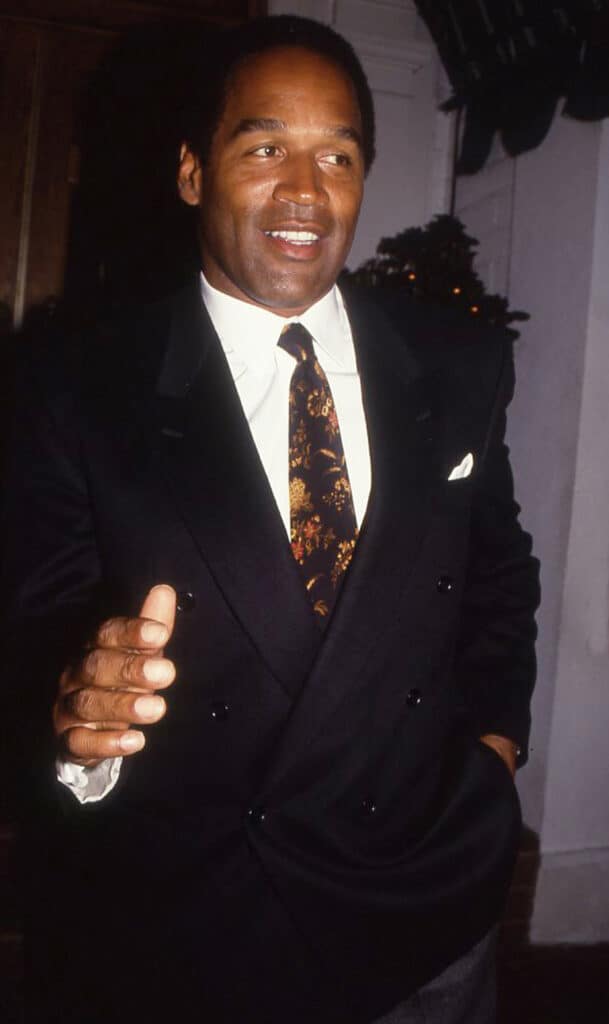 When we see someone became as famous as Simpson, over such an inflammatory and nefarious situation as the murder charge, then whatever it was that made them infamous tends to become their entire identity in the media.
Looking a little deeper into Simpson's life and his high school years, what was his school like, and do we learn anything new about the character of the contentious retired football star?
Galileo High School
Nowadays, what was formerly Galileo High School is regarded as being one of the most successfully reformed schools in its district, having successfully managed to increase the testing scores of its student body.
The phoenix-like rebirth of Galileo brought a new name in its wake, the Galileo Academy of Science and Technology. A fairly fitting name, considering one of the school's biggest strengths has been the new pathways to careers in the sciences that the school offers.
The reforms meant that students would have to take mandatory courses in science and technology, with a four-year minimum. The change from the old school was dramatic on an almost violent scale, with the mission statement being the total transformation of the standard of education.
The project was a success and looking at the way the school performs now then you would be easily misled into thinking that Simpson perhaps enjoyed the faculties of a caring and efficiently run school. Unfortunately for him, Simpson didn't get to see any of the new Galileo, graduating almost 30 years shy of its eventual reincarnation.
To say that the school and what it became was incomparable is an understatement, and if you saw the records of criminality and brutally low test scores that were a product of the school, you'd have a hard time ever believing they were the same school.
Life Outside of High School
Unstable may be the best way to describe Simpson's high school years. Living with just his mother due to his parents getting divorced, Simpson was followed by a shadow of trouble from what must have felt like day one.
Being raised in the violent projects of Potrero Hill, combined with the lack of a father figure, and all exacerbated by the potentially insufficient schooling on offer was a recipe for disaster. Like many youths would in his position, Simpson ended up getting embroiled with a street gang named the Persian Warriors.
Even Simpson's first wife, with whom he had been in a relationship with since high school, agreed that Simpson was an "awful person" during those years. For Simpson, the gang involvement and subsequent crimes being committed were what would eventually lead to some redemption.
Willie Mays, a professional baseball player, was the one to finally talk some sense into Simpson. Focusing on Simpson's natural athletic ability, Mays managed to convince him to pour his effort and focus into the one thing that would get him out of his current predicaments; his talent for sports.
Making The Most Out Of High School
With a newfound thirst for success and his mind completely focused on making the most out of his situation, Simpson put his all into his football performance for his school's team the Galileo Lions.
The effort was well worth it, too, as he was regarded as being one of the hottest new prospects and the best player at Galileo. What this normally means for a prospective college football player is that you will be scouted by a college recruiter.
From all the aforementioned issues, though, Simpson had very little interest in his studies or his schoolwork. The resulting low grades that he received meant that none of the colleges had any desire to accept him
Luckily for him, his career didn't end at Galileo, and he eventually found a college to house him in the form of City College of San Francisco.