Film icon Quentin Tarantino is known for his violent yet eye-catching pop culture films, but where did he learn how to direct?
Quentin Tarantino dropped out of Narbonne High School at 15 years old to pursue his dreams of filmmaking. Immediately after dropping out, Quentin Tarantino began taking acting classes and working as an usher in the adult film theater known as the Pussycat Theater.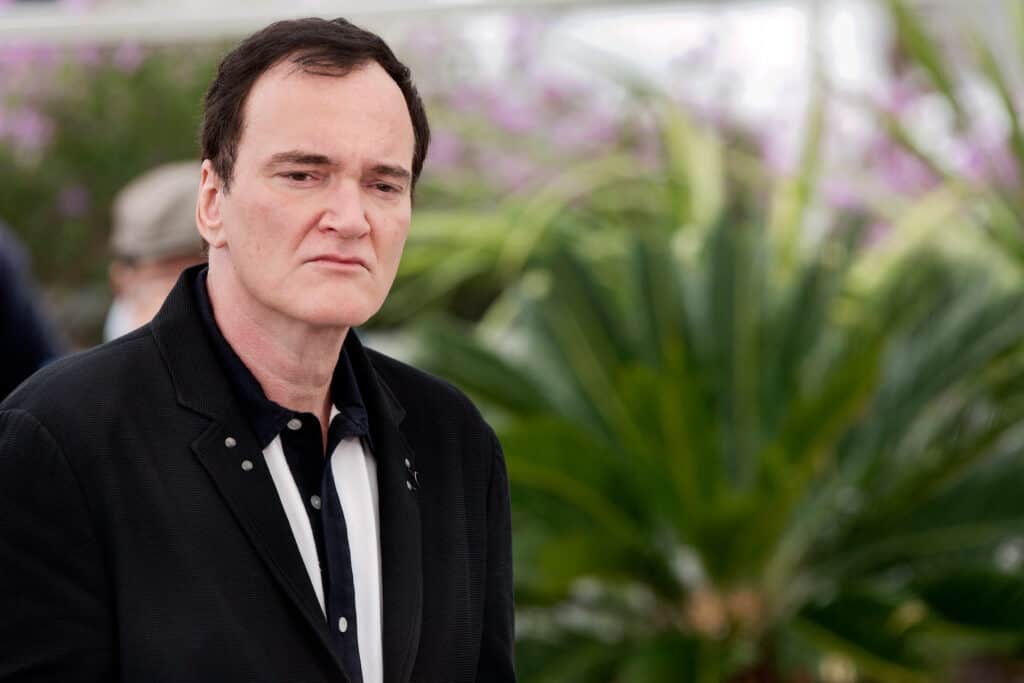 Quentin Tarantino is a self-taught filmmaker. Over his storied career, he has produced some of the most revered films in American moviegoing culture, and he has done so because he loved film from the beginning.
Early Life
Quentin Tarantino wrote his first script at the age of 14, based on one of his favorite films, 'Smokey and the Bandit.' He attended high school in Harbor City, Los Angeles, but soon dropped out to pursue a film career.
Before becoming the auteur that he is known as today, Quentin Tarantino worked at several odd jobs. Surely the experiences he had at these jobs influenced the art he was to make in the future.
Notably, Quentin Tarantino worked at a video rental store called Video Archives for five years; he was generally known as a film aficionado – even an obsessive – and one can see this influence in his referential, dialogue-heavy, often nostalgic films.
Although many people cite the 1992 film 'Reservoir Dogs' as Quentin Tarantino's first film, they often forget the incomplete short film 'My Best Friend's Birthday.'
'My Best Friend's Birthday' is arguably Quentin Tarantino's first attempt at a professional film debut. The 1987 film stars Quentin Tarantino himself as Clarence, who is trying 'to do something nice' for his best friend's birthday.
Unfortunately, a fire destroyed almost half of the film, and only 36 minutes of the film are available. 'My Best Friend's Birthday' eventually served as the inspiration for Tarantino's 1993 movie script, 'True Romance.'
If you're interested in film history, the surviving shots of the black and white short film are available on YouTube.
Filmography
As for his officially recognized films, Quentin Tarantino has released ten. His first film was the pulpy heist drama 'Reservoir Dogs' in 1992.
'Reservoir Dogs' was highly acclaimed by critics as "a riveting treatise on the theme of betrayal set in an urban wasteland that murders hope and makes redemption virtually impossible."
The film made a name for the budding new director in a difficult industry; Quentin Tarantino soon became known for his pop-culture references, graphic violence, and in-your-face filmmaking style.
He then created 'Pulp Fiction,' a 1994 neo-noir whose poster lives in dorm rooms across America and the hearts of independent film aficionados everywhere. The film burst onto the movie scene like an adrenaline shot to a heart and became the first independent film to make over $200 million.
Quentin Tarantino continued his success with the 1997 film 'Jackie Brown.' 'Jackie Brown' starred beloved action actress Pam Grier in the titular role and is notably one of the least bloody of all Tarantino's films – much of the violence happens off-screen.
Then there was 'Kill Bill.' 'Kill Bill' was released in two parts, 'Kill Bill: Vol. 1' in 2003 and 'Kill Bill: Vol. 2' the following year. Although the films followed the same story, each was remarkably different; 'Kill Bill: Vol. 1' was a pure action homage with Uma Thurman and Lucy Liu battling it out with samurai swords, while 'Kill Bill: Vol. 2' felt more like a slow-burn homage to the Westerns of the 1970s.
Quentin Tarantino then released 'Death Proof,' as half of a double bill in 'Grindhouse,' the other half being 'Planet Terror.' The films are meant to be a salute to the 'grindhouse' films of the 1970s.
In 2009, Quentin Tarantino wrote 'Inglorious Basterds,' a Holocaust revenge film that demonstrated his love for onscreen revenge stories. Later, in 2012, he released 'Django Unchained,' which is a slavery revenge film.
Many have criticized Quentin Tarantino for making light of these horrific genocides in his films, notably auteur filmmaker Spike Lee. The 'Do the Right Thing' director tweeted to say, "American Slavery Was Not A Sergio Leone Spaghetti Western.It Was A Holocaust.My Ancestors Are Slaves.Stolen From Africa.I Will Honor Them. [sic]"
Quentin Tarantino also made 'The Hateful Eight' and 'Once Upon a Time… In Hollywood,' the latter of which starred Margot Robbie as the late Sharon Tate.
The actress shared the film's trailer on her Instagram account, which you can watch here:
In addition to his directorial efforts, Quentin Tarantino also has story credits for the films 'Natural Born Killers' and 'True Romance.'