Much of American rapper, singer, and songwriter Roddy Ricch's lyricism directly relates to his own experiences, much of which involves his tumultuous childhood. When his time wasn't spent surviving on the streets of California where did he attend high school?
Ricch initially attended Carson Senior High School, followed by some time at Westchester Enriched Sciences Magnets. Owing to various unfortunate circumstances, Ricch spent many of his high school years focusing on survival.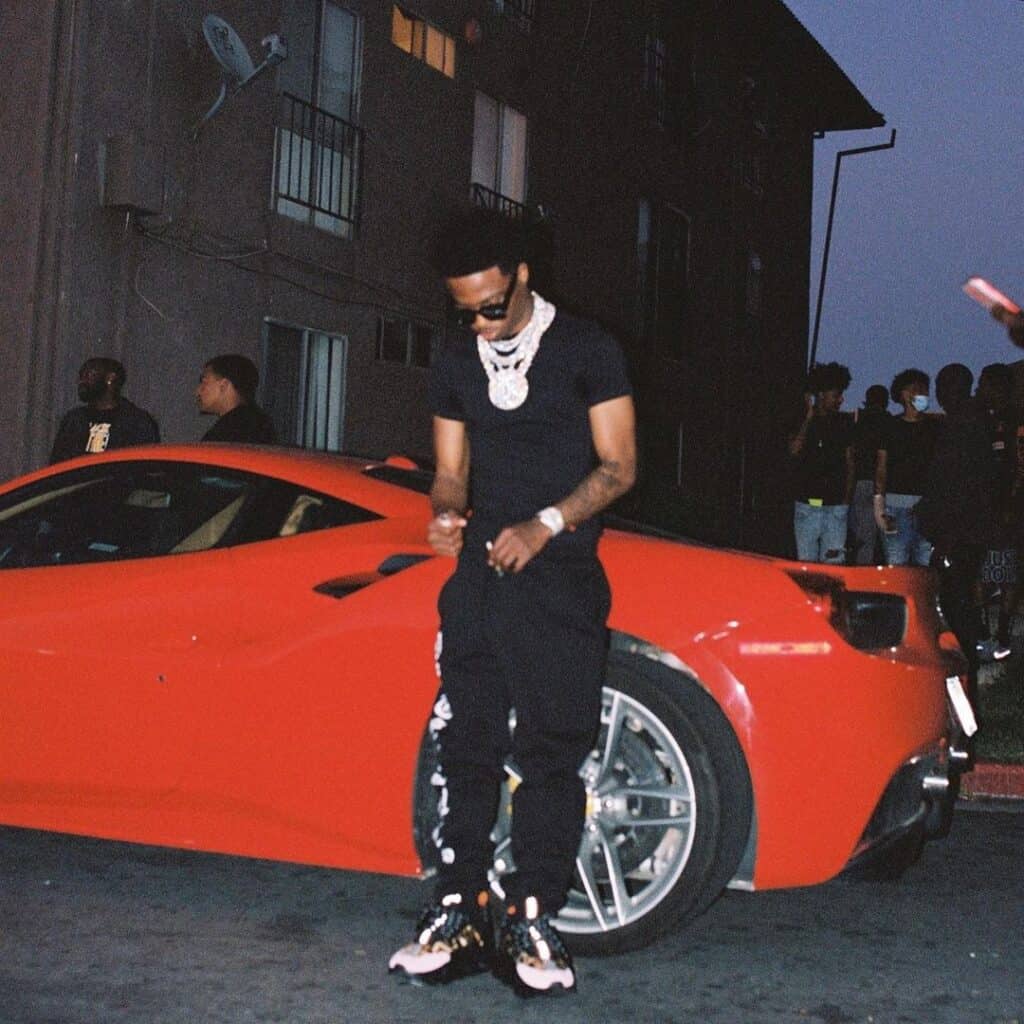 Although everyone's experiences of highschool differ greatly from one person to the next, it's a sad reality that for some even regular attendance can be somewhat of a luxury. In the case of Roddy Ricch, life presented multiple obstacles in his way, not just to a typical high school experience, but to his opportunities in general.
Ricch's Comments on High School
Born Rodrick Wayne Moore, Jr, Ricch is a far cry away from the life that he once knew. After becoming a successful artist with a chart-topping debut album under his belt, the world that dealt him a bad hand, the same one that denied him a typical high school experience, has now become his oyster.
He never makes mention of his school life, with his life-infused songwriting mainly revolving around the realities of the surroundings that he grew up in. The one part of his highschool life that he has commented on in an interview once was in relation to the fact that he didn't graduate.
One class that Ricch has managed to feature in as a star pupil is XXL's freshman class of 2020. Their feature is a who's who of the fastest rising new hip-hop stars in the industry.
Based on the successes that he's had with his music so far, it's probably safe to say that he's far more thrilled with his enrollment in this class than any other.
Street Education
To understand his intermittent and apparently unneeded relationship with high school, it helps to see not only the destination that Ricch's childhood led to but the process by which it arrived there.
Although he was enrolled in Carson Senior and Westchester Enriched Sciences Magnets, Ricch found himself kicked out of his family home at the age of 15. This dismissal from what should have been a safe environment surely didn't aid in his ability to consistently attend school.
That's especially true when considering the fact that the strain on his home life was the product of a slow build-up – even before the age of 15, Ricch was already embroiled in the dangers of the streets, the problem going as far as Ricch being a member of the Park Village Compton Crips.
Although crime rates may have marginally improved, growing up in the Compton projects is about as close to a war zone as you can get in California. Instead of a focus on high school, these streets were the reality to Ricch.
In his no .1 single "The Box," we see some allusions to those realities and the gang affiliations that he once had, as Ricch describes himself as "a Crip" over the course of the song's lyrics. With that revelation naturally comes the reference to the other activities that come with living that lifestyle.
Despite the lack of any formal education, however, the song hits a positive note about how Ricch has managed to change his circumstances in life through his own hard work and perseverance. Where he initially had to employ some street entrepreneurship, his wealth now comes from his success as a recording artist.
Positive Memories
Schooling was understandably not at the top of the list on Ricch's priorities, the combination of pressures in his environment growing up and a passion for music taking the forefront. As previously mentioned, he isn't one to comment on the subject of high school, except for one particular part of it.
Ricch was a point guard and has alluded to the fact that he offered some fairly serious competition in the sport of basketball. In an interview, he excitedly likened his playstyle to Allen Iverson when speaking on the subject.
Perhaps if he hadn't followed his dreams of making music, and had instead pursued a career in basketball, then there would be an entirely different story about his high school life, one revolving around the basketball courts.
Regardless, his incredible success despite everything else just goes to show that persevering with your passion will always bear fruit.