Serena Williams is an American tennis player who picked up her racquet when she was just three years old. Because her tennis career got off to an early start, many people assume that Serena's schooling, like many other athletes who started young, took a back seat.
Serena Williams spent most of her childhood, along with her sister Venus, being homeschooled by her father. For high school, Serena went to a small private school in Florida by the name of Driftwood Academy and graduated in 1999.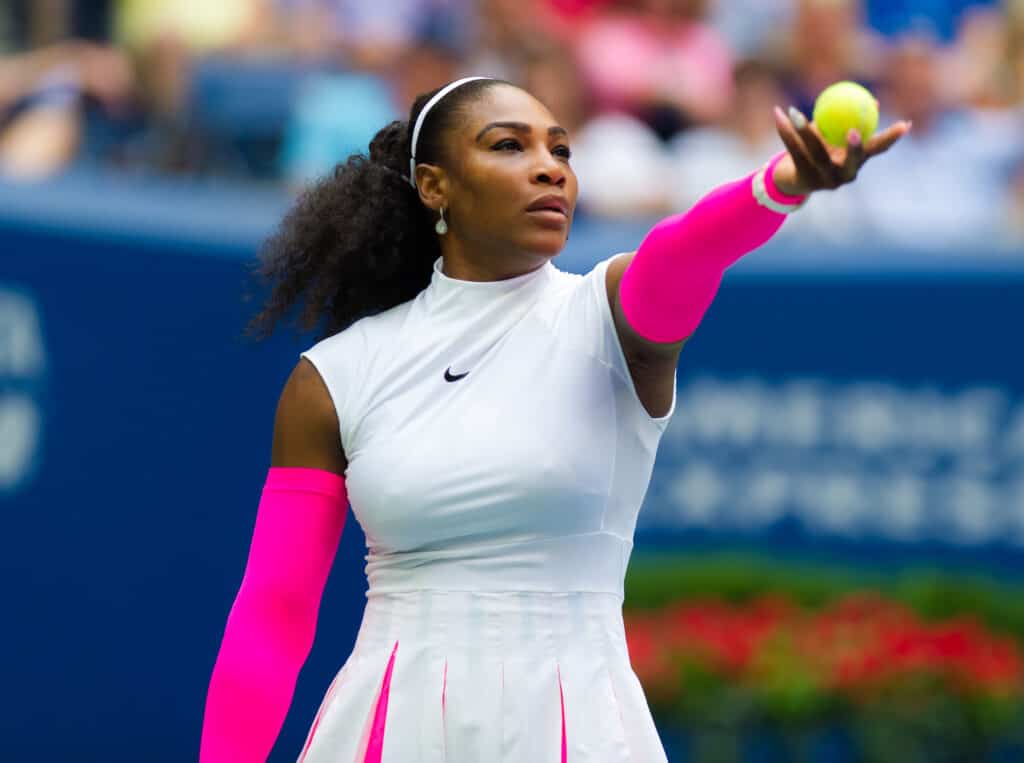 Not only did Serena Williams go to and graduate from high school, she also went to college — twice — and holds degrees in fashion and Pre-Med. Let's take a look at Serena Williams' time in school, her college experience, and how she gives back to education today.
Serena Williams' Education
As you may know, Serena has been playing tennis since she was just three years old. Even at such a young age, her talent was noticeable — especially to her tennis coach father.
Serena's father, Richard Williams, saw his daughter's exceptional natural tennis-playing ability and nurtured it. To ensure that tennis was the main priority, Richard decided to homeschool Serena and her older sister Venus.
Serena was homeschooled for many years until she began attending the Rick Macci Tennis Academy in Florida at the age of nine. She was a student at the academy for two years before she went back to homeschooling for a short while.
Soon after returning to a homeschool environment, Serena was enrolled in Driftwood Academy, a small private school based in Florida for high school. She went pro at the age of 14 and graduated from high school in 1999.
Did Serena Williams Go to College?
Despite being a professional tennis player at just 14 years of age, Serena pursued further education not once but twice! She started out at The Art Institute of Fort Lauderdale where she studied fashion.
Serena loved fashion so much that she even roped Venus into studying it with her. Venus says, "I ended up choosing fashion because Serena wanted to study fashion, too, and we do everything together."
Many people don't know that Serena put her degree in fashion to good use. In addition to several other startups she's invested in, Serena has her own self-funded direct-to-consumer clothing line called 'S by Serena' which she launched in 2018.
Once she earned her degree in fashion, Serena wasted no time in getting back to hitting the books. She enrolled at UMass Amherst where she attended the Isenberg School of Management to study Business Management.
In 2014, Serena changed her major to Pre-Med with subjects like holistic medicine and nutrition. She tweeted, "I just switched my major from Business Management to – Pre Med. #Interesting. I go to UMass in case anyone was wondering."
Serena's not the only famous alumni of UMass Amherst. Richard Gere, Bill Cosby, Bridget Moynahan, Natalie Cole, Rob Corddry and Julius Erving all went to the school.
Serena Williams' Impact on Education
It would appear as though education is a cause close to Serena's heart as over the years she has made many contributions to education as a whole. From literally helping to build a school to making generous donations to education facilities, Serena is clearly invested in the sector.
Serena has donated to many charities that have ties to education. These include World Education, Build African Schools, Global Goals, I Heart My Girlfriends, and Small Steps Project.
In addition, she established the 'Yetunde Price Nursing Scholarship' and is a Goodwill Ambassador for UNICEF and, in this role, she promotes quality education for vulnerable children in the UNICEF Africa and Schools for Asia initiatives.
Serena started her own non-profit organization, the aptly named 'Serena Williams Fund', to 'create equity; through education, gender, race, disability or anything else that stands in the way of someone achieving their goals and living their best possible life.'
Through the fund, Serena has built a school in Jamaica, as well as a secondary school for boys and girls in Kenya. It seems as though the NPO is no longer active, but that doesn't mean she isn't.
During the COVID-19 pandemic, Serena partnered with Scholastic and the National School Board Association to provide over 4 million masks and educational materials to American children in underserved schools.