A lot is known about Warren G, from his music to the times he's been in jail; however, some details of his life are still left to be discovered. What led him to become a rapper? How were his teenage years? What high school did Warren G go to?
Warren G went to Jordan High School, a California-based high school facility where he spent his teenage years between friends, rap music, and problems. Though he was more focused on music than school back then, Jordan High School became a part of what he is.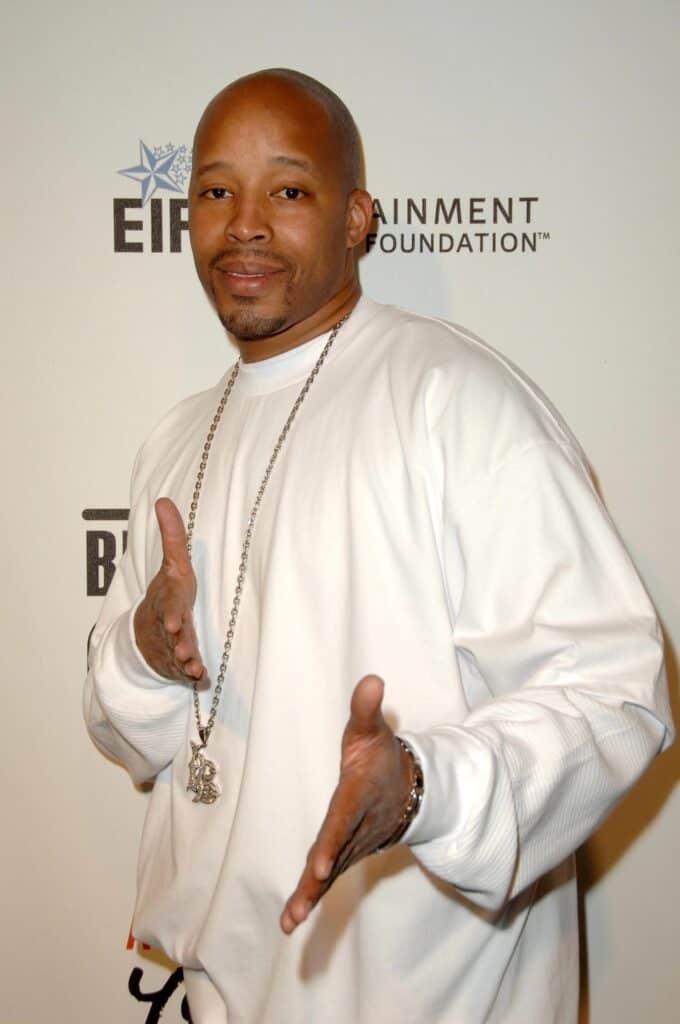 If you still don't know who Warren G is, don't worry, we've got you covered. Continue reading and learn about Jordan High School, G Funk, and more interesting facts about the renowned rapper's life.
Jordan High School, California
The school is named after David Star Jordan, a eugenics' field educator who's the founding father of Stanford University. Comprising two campuses nowadays, back in the late 80s when Warren G was an alumnus, there was only one campus available.
Aside from Warren G, Jordan High School is known for being the school of many famous people in the US. From notable sportsmen to singers, musicians, actors, and academics, there are names you'll surely recognize.
Among them, singer Kathy Young, rapper Vince Staples, and record producer Andrew Lane, were part of the Jordan High School pool of students. Gilligan's Island's actor, Bob Denver, and Martin's actor, Thomas Mikal Ford also studied in JHS.
In addition, football players Dennis Brown, Bob Humphreys, John Timu, John Ross III, and Marcus Turner also graduated there. Basketball player Travon Bryant and baseball players Ron Fairly, Leon Hooten, and Gail Hopkins are also former Jordan High School alumni.
Early years in Long Beach
From an early age, Warren G wanted to pursue music. He grew up in Long Beach, California, spending his teenage years with his father in North Long Beach. This is where he'd met his older stepbrother Dr. Dre and partnered up with friends Snoop Dogg and late Nate Dogg to form the trio 213 in honor of the telephone area code they lived in.
Spending time with friends and fellow rappers was important to Warren. However, gangs, drugs, and guns made a crucial appearance in his life, too. He went to jail on two separate occasions and for a short time only, one for possessing a gun and one for selling drugs.
Thankfully, after getting out of jail, Warren devoted himself to rap and produce music out of the shadow of his stepbrother Dre.
Founder of G Funk Genre
Warren G is one of the precursors of the West Coast's rap music scene from the 1990s, and more specifically, he's a true believer of the G Funk genre.
G Funk, or gangsta funk as it's also called, is a mixture of 90's gangsta hip-hop and 70's funk sounds. Once used as part of 213's particular sound, Warren G decided to head out to Def Jam Recordings in New York City to pursue a solo career using his skills and love for G Funk.
And then came the G Funk.
Warren G debuted in 1994 with the album Regulate… G Funk Era, where Regulate became the biggest song on the list thanks to its lyrics and sampling selection. The song became number 2 in the Billboard Hot 100 chart and marked an era for the rapper.
Other popular songs of the album are This DJ and Do You See, in which Warren G showcases his so-called "romantic" side due to his mellow voice and cadence.
Three years later, Warren G would release his second studio album called Take A Look Over Your Shoulder, with 500 thousand sold copies.
Changing the Game
In 1999, the rapper started producing his own music instead of just singing it. This led him to invite and collaborate with countless artists and rappers from now on.
Snoop Dogg, Nate Dogg, Eve, Jermain Dupri, and RBX, among other artists, take part in Warren G's third album called I Want It All.
Unfortunately, none of his future albums achieved any major milestone as his first two albums did. Nonetheless, Warren G is still going strong vibing with and promoting G Funk despite being considered as a dead genre by various music critics.
Once a troubled teenager from Long Beach who ran away from problems, and now a beloved hip-hop music producer, Warren G has still lots of charms to show to the world!