Those who have watched even just a few Anna Kendrick movies and TV shows would know that the multi-talented actress is on the petite side. For anyone asking "How tall is Anna Kendrick exactly?" – we've got an answer for you.
When not wearing heels, Anna Kendrick stands at 5 feet 2 inches (1.57 m or 157 cm) tall.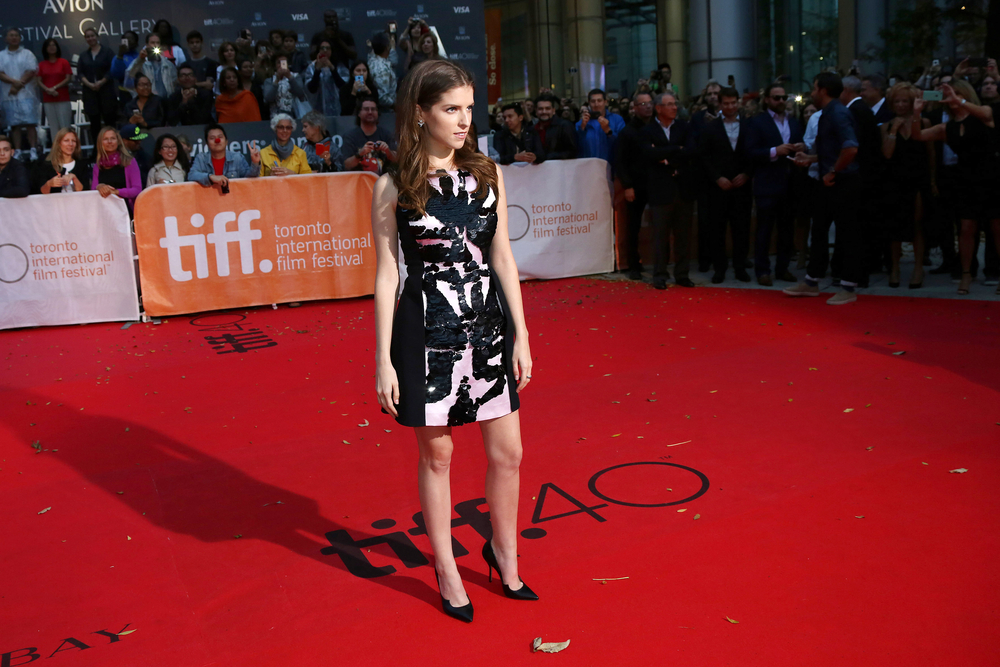 The Pitch Perfect star confirmed this measurement of her height in an interview in 2012. There's more to know about Anna Kendrick! Here are some fascinating facts about her.
What is Anna Kendrick's age in 2022?
Born on August 9, 1985, Anna Kendrick turned 37 years old in 2022. She was born in Portland, Maine to parents Janice and William and older brother Michael.
In 1998, at the age of 13, Anna Kendrick was nominated for Best Featured Actress in a Musical award at the Tonys for her performance in the Broadway musical High Society. This made her the second-youngest to receive this nomination.
What was Anna Kendrick's first movie?
Anna Kendrick started her pivot to movies in 2003 when she appeared in a full-length film titled Camp. She did three more movies afterward but her big break came in 2008 when she was cast  as Jessica in the massively successful Twilight series. 
The success of the Twilight Saga catapulted its other cast members to worldwide stardom, namely: Robert Pattinson, Kristen Stewart, and Taylor Lautner. Kendrick's career as a movie actress took off since, appearing alongside George Clooney in Up In The Air one year after the first Twilight movie came out.
Other successful movies featuring Anna Kendrick include ​​Scott Pilgrim vs. the World, Pitch Perfect with Rebel Wilson, and Trolls with Justin Timberlake and Zooey Deschanel.
Is Anna Kendrick married?
Anna Kendrick is not married as of 2022; she reportedly has not entered a new relationship after her brief fling with Bill Hader from Saturday Night Live. Anna Kendrick doesn't seem to be gay or bi – her dating history consists of only men. Let's go over her former relationships.
Edgar Wright
Anna Kendrick and Edgar Wright first met during the filming of Scott Pilgrim vs. the World, which Edgar was directing and Anna was part of the cast. They were together for 4 years, from 2009 to 2013. Edgar Wright is an English director known for works like Shaun of the Dead, Hot Fuzz, and Baby Driver among others.
Ben Richardson
A year after calling it quits with Edgar, Anna started dating English TV producer and cinematographer Ben Richardson. They were together for six years, from 2014 to 2020. They kept a very private relationship. Ben was nominated for a Primetime Emmy Award for his work in the HBO series Mare of Easttown, featuring Kate Winslet.
What dress size does Anna Kendrick wear?
Standing at 5'2", it's quite apparent that Anna Kendrick is on the petite side. Her dress size ranges from 4-6 US and her weight is within 48-52 kg (106-115 lbs).
What is Anna Kendrick's net worth?
According to Celebrity Net Worth, Anna Kendrick is worth around $20 million mostly from her earnings as an actress. She has done brand endorsements as well, particularly with Hilton Hotels and Kate Spade, which contributed to the actress' wealth. Anna Kendrick also owns a million-dollar home in the Hollywood Hills, which she purchased in 2012.