Since debuting on the PGA Tour in 2016, Bryson DeChambeau has been noted for his intelligence both on and off the golf course. What is DeChambeau's IQ?
While there isn't a specific record of Bryson DeChambeau's IQ, he is evidently highly intelligent. DeChambeau graduated from Southern Methodist University with a degree in physics and has applied this knowledge and mindset to improving his golf game and endorsing technological advances.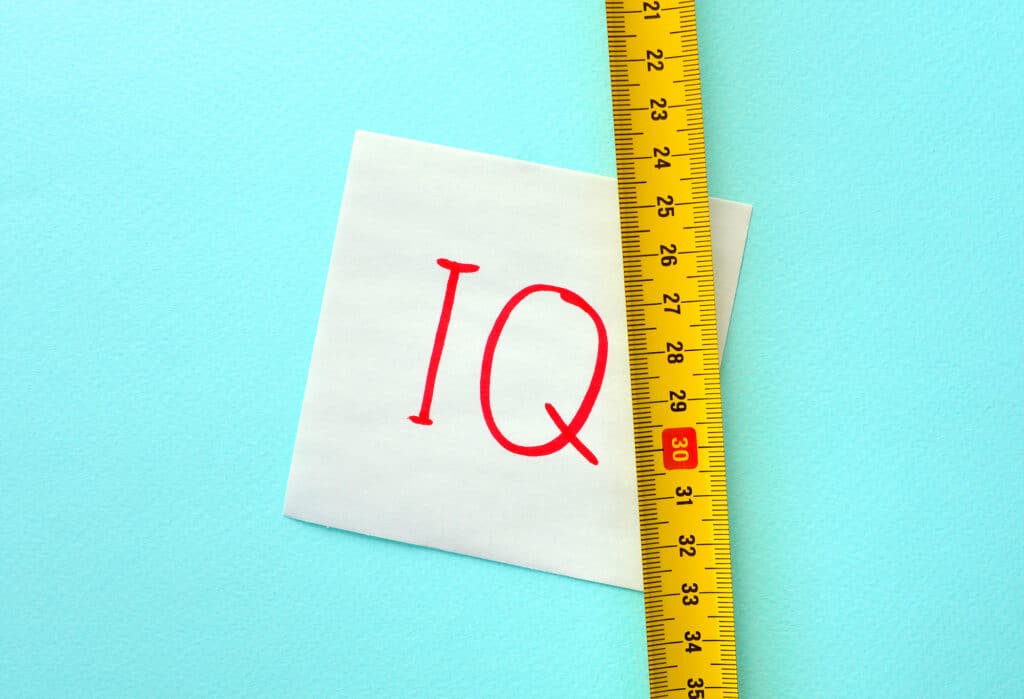 For more on Bryson DeChambeau's intelligence and why he is nicknamed the "Mad Scientist" of golf, read on.
Education
Bryson DeChambeau distinguished himself while still in education, attending Southern Methodist University in Texas to earn a degree in physics. He balanced his education and sporting lives effectively, also becoming the first SMU Mustang to win the NCAA individual championship.
DeChambeau incorporated his background in physics into his game from an early age. While attempting to perfect his game in his youth (a process that any golfer knows never truly ends), he read "The Golfing Machine", a 1982 book that focuses on the physics and geometry of the golf swing.
The book helped DeChambeau create his own unique approach to hitting the ball, a process that left him with a somewhat unorthodox golf swing. He believes that his scientific background has allowed him to approach the sport from a different perspective than any PGA player before him.
DeChambeau's pursuit of the perfect swing has also led him to adopt single length irons, a decision that helped him to his NCAA and US Amateur victories in 2015. While the majority of iron sets are different lengths and require slightly modified swings, single length irons allow the player to use essentially the same swing every time, in theory improving consistency.
Technology
Golf has long had a contentious relationship with technology, with frequent debates about whether or not and ball and club technology should be restricted to prevent a kind of "equipment arms race" defining the sport. DeChambeau, for his part, is a major proponent of pushing forward with advancing golf technology, unsurprising given his academic background.
In November 2016, he partnered with Sensoria and Microsoft to produce a smart grip, analyzing the pressure applied to the grip throughout the player's swing. While players and coaches have long recorded and reviewed swings in order to improve limb placement and form, the Sensoria grip was designed to focus on the connection between the hands and club.
DeChambeau's newfound strength and his eagerness to push golf technology forward have led to some calls for tighter restrictions on equipment. This is primarily to avoid a situation where golf emphasizes driving distance above all over skills, despite it always being an essential component of the game.
Physique
Another aspect of DeChambeau's game that has received significant attention is the golfer's physique. Before 2020's COVID-19 quarantine, he resolved to increase his strength, extending his range on the golf course.
He began working with Greg Roskopf from Muscle Activation Techniques with the aim of increasing his muscle mass in a balanced way. The benefit of this measured approach is that DeChambeau is not only a harder hitter but also has better musculature in general, reducing issues such as back pain that can plague golfers.
DeChambeau works out in the evening, explaining that he wouldn't be able to play golf if he went to the gym in the morning. Despite his attention to scientific detail, he isn't overly strict on his diet, just trying to maintain a 2:1 ratio of carbs to protein.
He believes that his diet wouldn't be for everyone but by walking eight miles every day (easily achieved as a golfer), he doesn't gain any fat.
DeChambeau gained about 40 pounds of muscle before and during the COVID lockdown, returning to the Tour with greatly enhanced strength and looks destined to set the PGA Tour record for average driving distance in a season.