Katy Perry, formally Katheryn Hudson, is an American singer, songwriter, actress, and television judge. She originally pursued a career in gospel music, which was ultimately unsuccessful, but after moving to Los Angeles and revamping her image, she was able to sign on to a record label and adopt her new stage name, "Katy Perry". Katy gained popularity in 2008 with hit singles, "I Kissed a Girl" and "Hot n Cold".
Katy Perry is a simple woman and enjoys focusing on her happiness and wellness, without overdoing any strict workout or diet. Katy's daily routine consists of meditation, yoga, not eating healthy 100% of the time, going on hikes or bike rides, as well as hanging out with her friends, and going to the studio or meetings.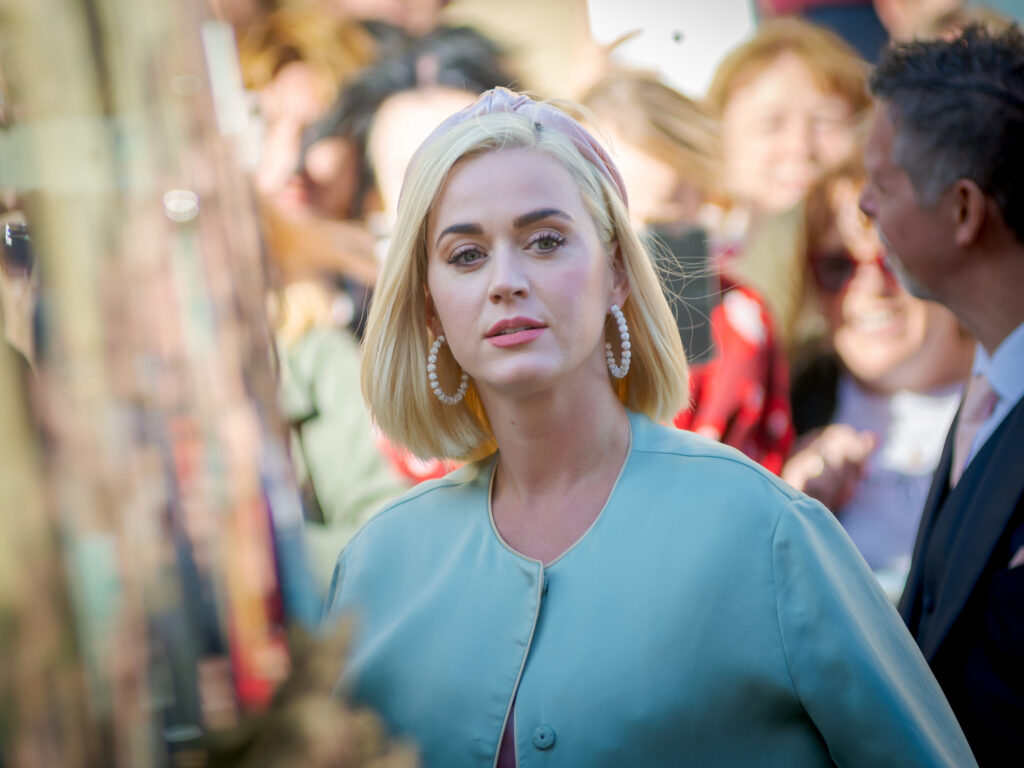 Katy Perry has had quite the image change over the first few years of her career, going from a church girl- gospel singer to a rebellious and playful chart-topping artist. Her career first started in the late 2000s, when people took notice of her unique and defiant persona.
Katy Perry's Transition From Gospel Singer to Chart-Topping Star
Katy Perry is originally from Santa Barbara, California, and despite her image as a pop star, growing up she was actually raised in a very conservative family. Both of her parents were church pastors and did not let the young girl listen to any rock or popular music, or watch the popular cable channels, MTV or VH1.
She always loved music and started taking singing lessons when she was 9 years old. Katy also started playing guitar at 13 and her rebellious stage began when she was a teenager, piercing her nose and rebelling against her strict parents.
With her music talents becoming more noticeable, Katy and her mother started making frequent trips to Nashville to record her first gospel album called "Katy Hudson". The album was released in 2001 but was not successful, reaching only about 100 people.
Katy did not want to give up on pursuing a music career, she just knew that the gospel genre was not for her. As a teenager, she started to become more influenced by popular genres, and her friend introduced her to Queen.
Taking inspiration from Freddy Mercury and his flamboyant style made her become more interested in being her own person, rather than fitting the image of what her parents wanted her to be.
She got her GED at 17 years old, moved to Los Angeles, and started to work with record producer and songwriter, Glen Ballard. She was completely broke at the time, borrowing money and barely being able to afford rent, but continued to focus on music.
Glen Ballard and Katy worked hard to make record labels notice her, and after three failed record deals, she was finally able to sign with Capitol Records in 2007.
Katy's career finally took off with her single, "I Kissed a Girl" in 2008 which hit the top of the charts that summer, and later with the release of "Hot n Cold", which also made top charts.
Her unique and rebellious style made heads turn, and she ended up earning a Best Female Pop Vocal Performance Grammy nomination. She went on to perform live shows and record more catchy singles that the music industry seemed to be lacking at the time.
The artist's follow up singles including, "California Gurls", "Teenage Dream", "Firework", "E.T." and "Last Friday Night (TGIF)", all reached the very top of music charts and Perry became the second artist to have five number-one hit songs from a single album.
She continues to collaborate with other popular artists and has since then started her own record label, became a UNICEF Goodwill Ambassador, makes frequent judge appearances on television shows, and has been featured in movies such as "The Smurfs" and "Zoolander".
The Singer's Daily Routine
Katy Perry has not slowed down over the years, and her busy career continues to thrive. Although the very peak of her career was back over an entire decade ago, Katy is still an icon in the entertainment industry and continues to dominate whatever projects she's working on.
Katy enjoys living her life in a stress-free and enjoyable way, without any overly demanding workouts or diets.
She states that on a daily basis, she probably eats healthy 60% of the time, enjoys going on hikes or bike rides rather than doing gym workouts, does hot yoga to de-stress, and dedicates time for transcendental meditation.
The artist is once again a judge on American Idol's fourth season, and her days include filming for the popular television show and long hours on set.
Katy is also teaming up with Pokemon for a new project called P25 Music, which will definitely be taking up a lot of her time in the upcoming months with meetings and interviews.