Noah Schnapp is a Canadian-American actor who has shot to fame for starring as Will Byers in the Netflix sci-fi thriller series, Stranger Things. He started out as a young 12-year-old kid in season 1, and season 4 showed us a more mature and grown-up Will. Fans are wondering: How tall is Noah Schnapp (as of 2022)?
Noah Schnapp currently stands at 5 feet and 9 inches (175 cm or 1.75 m) tall.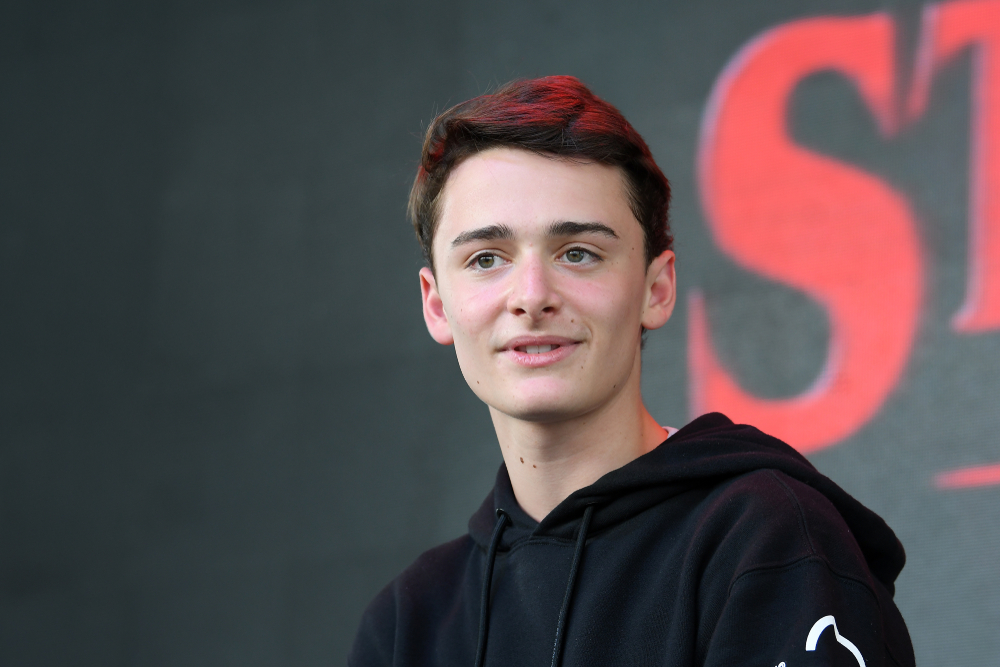 Considering he is still a teenager, we can expect him to grow taller in the next few years. Here are the basics about the young actor, who joins Winona Ryder, Millie Bobby Brown, Maya Hawke, and Finn Wolfhard in the hit Netflix series.
How old is Noah Schnapp in 2022?
Noah Cameron Schnapp was born on October 3, 2004, and raised in Scarsdale, New York. His father, Mitchell Schnapp, is a private equity manager while his mother, Karine Schnapp, is a business executive. His sister, Chloe, is his twin. Noah's age as of 2022 is 18 years old.
Noah's knack for acting was evident even at a young age. His interest in the craft started after watching a Broadway production of Annie. His parents showed support by sending him to a drama program called Star Kids and hiring him an acting coach (Alyson Isbrandtsen). He was also referred to MKS and D Talent Management to get more acting work.
What other Noah Schnapp movies and TV shows are there?
To date, his biggest role is still playing Will Byers in the Stranger Things, but he will be reprising his role once again for its final season, season 5, which is expected to air around 2024. Just like most of the cast members, Noah's career has been propelled to newer heights because of the massive popularity of the series.
Noah Schnapp's other film credits include Steven Spielberg's Bridge of Spies and an indie film, We Only Know So Much. He also shot the role of Henry in Brent Green's First Night On Earth. Then he voiced the character of Charlie Brown in the Fox feature, Peanuts, directed by Steve Martino.
What is Noah Schnapp's net worth?
Noah Schnapp commands $250,000 per episode in the Stranger Things series, which contributes to his $3 million net worth as of 2022. Aside from his acting gigs, Noah recently delved into business with a company he founded called TBH (To Be Honest).
It specializes in manufacturing 100% vegan products, more specifically a hazelnut spread that contains higher levels of protein and fewer unsustainable ingredients, such as palm oil. According to reports, Schnapp will earn around $700,000 per year according to Bio Overview.
Does Noah Schnapp have TikTok?
Aside from acting, Noah keeps relevant by carving out a successful social media career. Currently, he manages a YouTube channel that has almost 5 million subscribers. It is a way for him to put out content like challenges with his closest friends and twin sister Chloe. It is also a way for him to stay connected with his fans.
Noah uses his Instagram account, which has 21 million followers, to share his intimate life and his other interests, such as water sports and fashion. More recently, he also amassed a large TikTok following – over 30 million! – by posting challenges and showcasing his dance moves.