Steven Spielberg is an American movie director, producer, and screenwriter in Hollywood. He is one of the most successful and well-known directors in history, with movies such as "Jaws", "E.T.", "The Color Purple" and a "Schindler's List" becoming box office hits. Steven has been awarded two Academy Awards for Best Director previously, as well as a Kennedy Center honor and Cecil B. DeMille Award.
Steven Spielberg is a movie producer and director whose successes in the Hollywood entertainment industry have led him to live a quite lavish lifestyle with a net worth of over $3.6 billion. He oftentimes travels between his multiple homes in the US, plays video games, and of course, stays busy with his many film endeavors.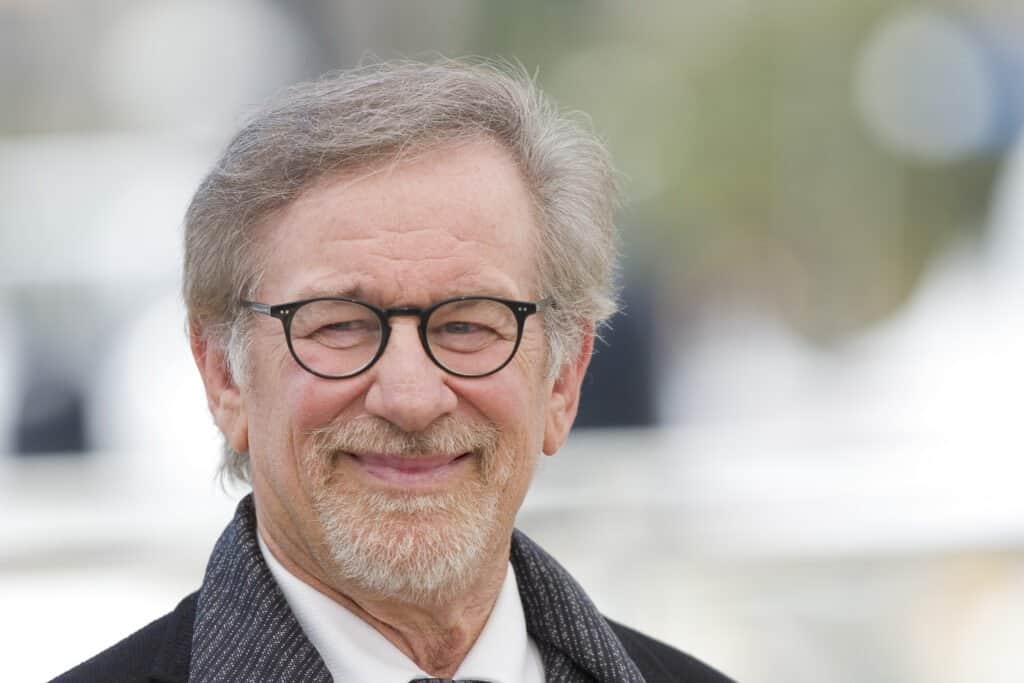 As one of the richest people in Hollywood, Steven Spielberg's life is nothing short of luxurious. However, as a highly sought-after movie director/producer, his everyday life is hectic and he seems to stay busy.
Steven Spielberg's Hollywood Film Career
Steven Spielberg is one of the most influential people in the history of cinema. He has an extraordinary number of successful movies and box-office hits, which are translated into his wealth and amount of high-ranking awards.
Originally from Cincinnati, Ohio, Spielberg was raised with a Russian-Jewish background and his family relocated to several places including New Jersey, Arizona, and later, California. He oftentimes made films with his friends as a teenager, as well as planned horror movies with his sisters as a child.
After high school, Spielberg applied to multiple film schools but got rejected due to his poor grades. Ultimately, he ended up attending California State University in Long Beach, where he studied English.
Despite being rejected by film schools, his passion for movies and desire to create films did not stop, as he interned at Universal Studios in the editing department. He gained experience working on multiple sets, and as part of the opportunity, he was allowed to create his own short film.
The short film he created during his internship was called "Amblin" and ended up being entered in the 1969 Atlanta Film Festival. To his surprise, the film started to gain traction and was being shown in a few theatres as a limited run.
With the regional success of his short film, it caught the eye of Universal Studios. Spielberg ended up getting a 7-year contract to direct for them, because of his successes as an intern and talent creating the short film.
Steven's first few gigs for Universal Studios included directing smaller television show episodes. He started receiving bigger opportunities as time went on, and after his first paid feature-length opportunity as a director for a 90-minute episode of "L.A. 2017", executives were more impressed than ever before.
Because his talent for directing was becoming very clear to everyone at Universal, he signed a contract to direct four additional films. The first film he directed was "Duel" in 1971, which ended up being a major hit with its audience.
The positive response to the film was notably his breakthrough in Hollywood. As one of the most popular new faces in the film industry, he was overwhelmed with offers, but after reviewing multiple scripts, he was not impressed as nothing sparked his interest.
Spielberg decided to work on his own project, "The Sugarland Express" which was later released in 1974. Although the response was good, it was not successful in theatres.
The freedom to create whatever he wanted only showed him that he was meant to be on a large-scale production. He eventually went back to Universal Studios, where he agreed to direct "Jaws".
Looking at the success of "Jaws" now, this was unarguably one of the reasons for Spielberg's catapult into a highly successful Hollywood film director. In the following years, Steven Spielberg was able to direct or produce more successful movies such as, "Indiana Jones", "Poltergeist"," E.T. the Extra-Terrestrial", "The Goonies", "Back to the Future", "Empire of the Sun" and "The Color Purple".
The Life of the Brilliant Movie Director/Producer in Hollywood
Steven Spielberg sure earned his place as one of the most desirable and most powerful people in Hollywood.
Spielberg and his wife currently reside in a stunning home in Pacific Palisades, where their everyday life is filled with gorgeous views and relaxation. The couple has also purchased homes in Malibu, New York City, and The Hamptons, and only plan to grow their real estate portfolio in the coming years.
He bought a yacht for $184 million, which he sailed in for years around Europe, but is said to have put it up for sale in 2015 because "it was not big enough". The vessel was one of the biggest in the world, so he must've been joking.
In his spare time, Steven Spielberg is an avid gamer. He enjoys playing video games such as "Tempest", and says that even after just 10 minutes of gaming, he feels accomplished.