Emma Roberts has created a name for herself as someone who is on top of all of the beauty trends from makeup to fashion. She has even been very frank with interviewers about her entire beauty routine and the products she uses.
Emma Roberts wears the Hugo Boss perfume Boss Alive. In 2020, Roberts became the face of the Boss Alive fragrance campaign and has been wearing the fragrance since. She has said that she is not a fan of 'girly' fragrances and prefers scents that don't smell like they are perfumed.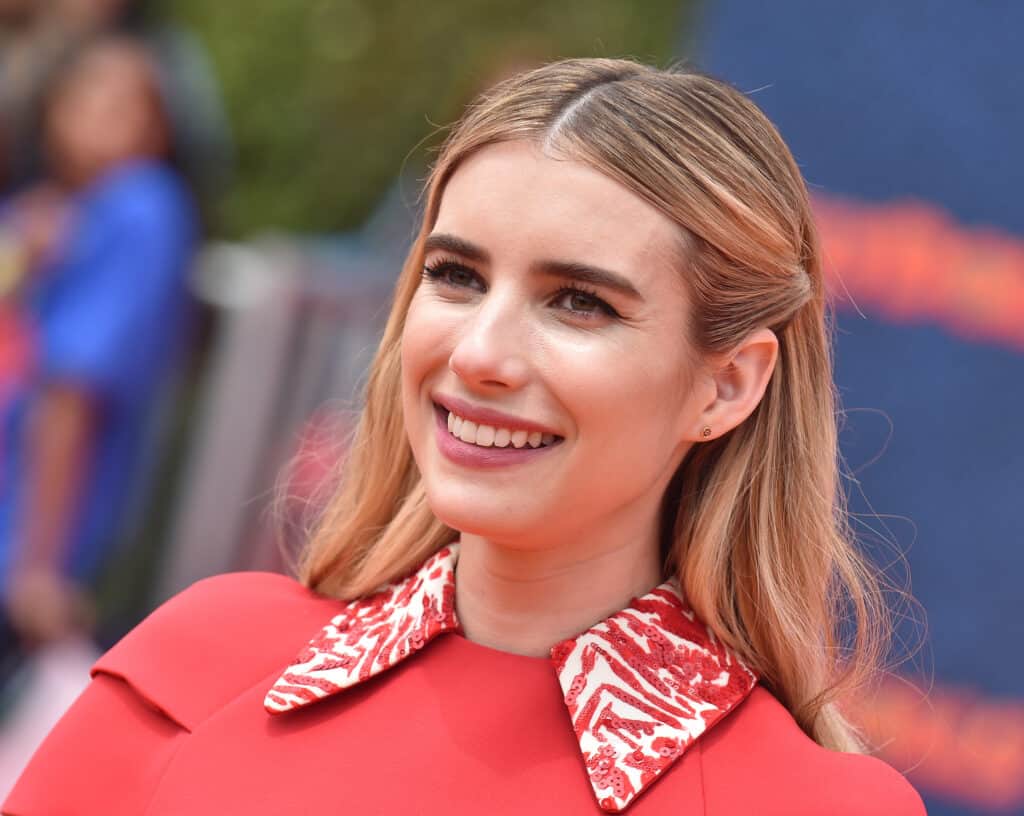 You can read more below about the Hugo Boss Alive fragrance and its campaign and more of the beauty products Emma Roberts uses.
The Boss Alive Fragrance & Campaign
On February 15, 2020, Hugo Boss released its newest fragrance for women. It was called Boss Alive Eau de Parfum and Emma Roberts would be one of the faces of the campaign.
The fragrance itself is described as being a woody and aromatic scent with an undertone of vanilla. Fragrantica details the different notes of the perfume stating that "Top notes are Madagascar Vanilla, Plum, Apple, Cinnamon and Black Currant; middle notes are Jasmine Sambac and Thyme; base notes are Cedar, Woodsy Notes, Sandalwood and Olive Tree."
The creator of the perfume is Annick Ménardo who has been an active perfumer since 1991 and works for the fragrance firm Firmenich. She has been the nose behind fragrances for many luxury fashion brands including Dior, Givenchy, Diesel, Calvin Klein, Lancome, and Yves Saint Laurent.
Upon first receiving the product, Roberts said that she went to a friend's dinner party wearing the fragrance and received a lot of compliments. In this sense, the Boss Alive fragrance is a perfect fit for Roberts because she has expressed that it meets her expectations and desires in a perfume.
In January 2020, Hugo Boss released their ad campaign for the Boss Alive fragrance which featured Emma Roberts as one of the four faces of the campaign. The other three were Laura Harrier, Chloe Bennet, and Bruna Marquezine. It also used the tagline "new spirit of feminity."
For the campaign, they were each asked what makes them feel most alive. The American Horror Story actress responded that she feels most alive when getting to be herself in front of the camera.
You can watch Emma Roberts in the below ad for the BOSS Alive campaign.
Some Other Scents and Beauty Products Emma Roberts Uses
As the face of the Boss Alive campaign, you bet Emma Roberts is using the Hugo Boss Eau de Parfum. However, in the past, she has told interviewers that she wears perfumes by Le Labo and Miu Miu.
In an interview with The New York Times in 2015, Emma Roberts told interviewer Bee Shapiro that she uses Le Labo Santal 33, Le Labo Neroli 36, and the Miu Miu perfume for women. She also expressed that the bottle that the perfume comes in matters.
The Miu Miu fragrance that Roberts was using comes in a cute round light blue bottle with a pink sphere top that would definitely stand out when it is pulled out of any bag.
The Santal 33 fragrance is another woody scent whereas the Neroli 36 is a more floral one. Both of these Le Labo fragrances are unisex and definitely go along with Roberts' statement that she's not a fan of girly fragrances.
When it comes to makeup, Emma Roberts told Harper's Bazaar that as she has gotten older she had become very aware of the damage wearing makeup all the time can do to her skin. So when she's not onset she will avoid wearing anything but mascara. Her go-to mascara is Chanel's Le Volume De Chanel Mascara.
On top of trying to not wear a lot of makeup, she has said that adding a spritz of perfume to her beauty routine can boost her mood and make her feel more put together. She told British Vogue that she will spritz hers on her neck, wrist, and a little in her hair.
Additionally, on the advice given to her by her Aunt, Julia Roberts, Emma has ensured she takes good care of her skin. She practices gua sha facials and uses Georgia Louise skin care products to wash her face.
Overall, it's very clear that Emma Roberts knows what she likes in perfume and exactly how to wear it.