Alicia Keys inspires her fans daily through her songwriting and poems, some of which have some devotional undertones.
Alicia Keys is not religious. She is also not an atheist, but she mainly describes herself as spiritual and thinks it important to believe in something greater than oneself, and having faith and hope.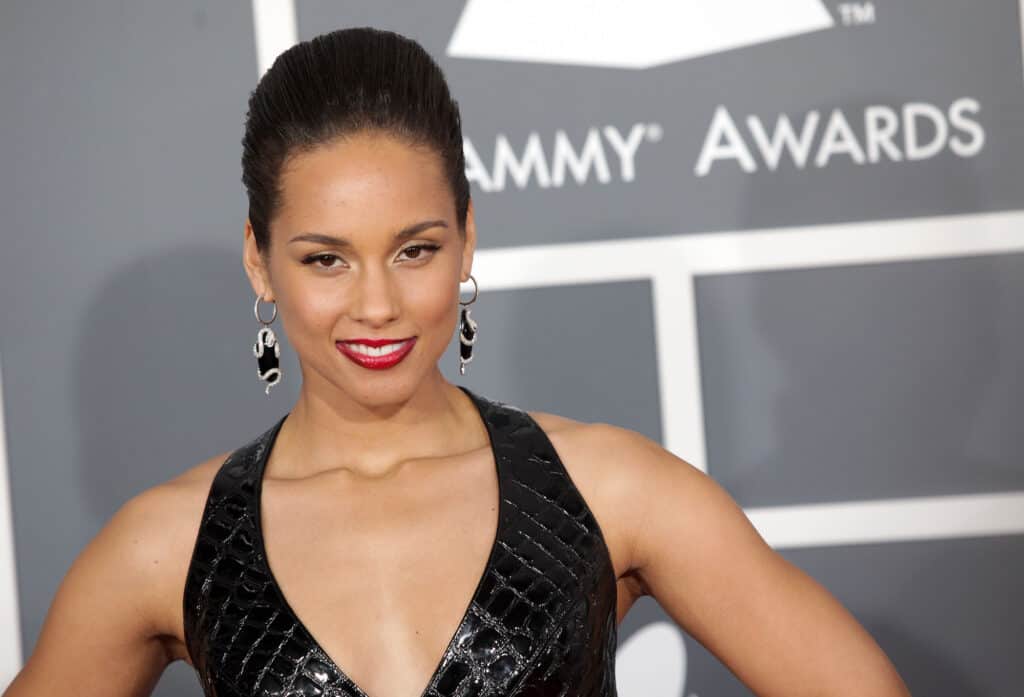 Despite her lack of identifying with any particular religion, Alicia Keys is a firm believer in God. She has said, "how can there not be a God?"
Personal Beliefs
Alicia Keys has indicated that she believes in the power of prayer and that she prays often, as much as 75 times a day. According to a 2012 article on The Hollowverse, Alicia is quoted as saying that she personally does not believe there's no God.
In trying to decouple her beliefs from religion, Alicia mentioned that expressing gratitude through daily prayer is an affirmation for outcomes in her life.
Biblical or Spiritual References
There is no doubt that Alicia Keys' personal beliefs are center stage in her life. She has said that her views on religion often find their way into her music.
To this end, Alicia has written and performed several songs and poems which have spiritual undertones.
Her song, "No One" was adopted by a pastor at Two Book Church as describing the inseparable love of God for his people.
Alicia herself has said that the song describes great love – familial love, love within an intimate relationship, or any kind of deep passion.
From her New York Times' best selling book of poetry, "Tears for Water", Alicia Keys penned a poem entitled "No Room For Religion". In it, Alicia bemoans modern-day censorship and the fact that people are hard-pressed to find something to believe in.
Ideas on Religion
Alicia Keys' husband, Swizz Beats, whose birth name is Kasseem Dean is Muslim. When asked whether she converted to Islam upon their marriage, Alicia highlighted her appreciation for all religions.
She believes there is much to be gained from exploring and learning about different religions and myriad ways in which people worship.
Alicia Keys has a deep respect for all religions, believing that their core messages are all congruent – caring for your fellow man, benevolence, and a sense of community.
She stands in awe of the "bigger presence and higher being that surrounds us all."
Distancing herself from being affiliated with organized religion, Alicia mentioned that her spirituality shapes her morals and has an enormous bearing on her integrity.
Religious/Spiritual Dichotomy
Deepak Chopra, a friend of Alicia's and himself identifying as non-religious, officiated the mega-star's wedding to Swizz Beats in 2010.
She announced the birth of her son, Genesis, on her Instagram page in December 2014. Although Alicia Keys has not spoken publicly on the reason she gave her son this unique name, people speculate that she most likely adopted it from the Bible.
Genesis is a biblical reference to the first book of the Bible, establishing creation according to the beliefs of Christianity.