Martial arts icon Bruce Lee was a pioneer in the industry, and his dedication to training and conditioning was one of the key reasons that he was able to pull off all those jaw-dropping moves. So, what was this legend's daily routine actually like?
On days where he wasn't filming, Bruce Lee's daily routine was incredibly structured. He firmly believed in the power of sleep and spent his waking hours training, writing, and spending time with his family.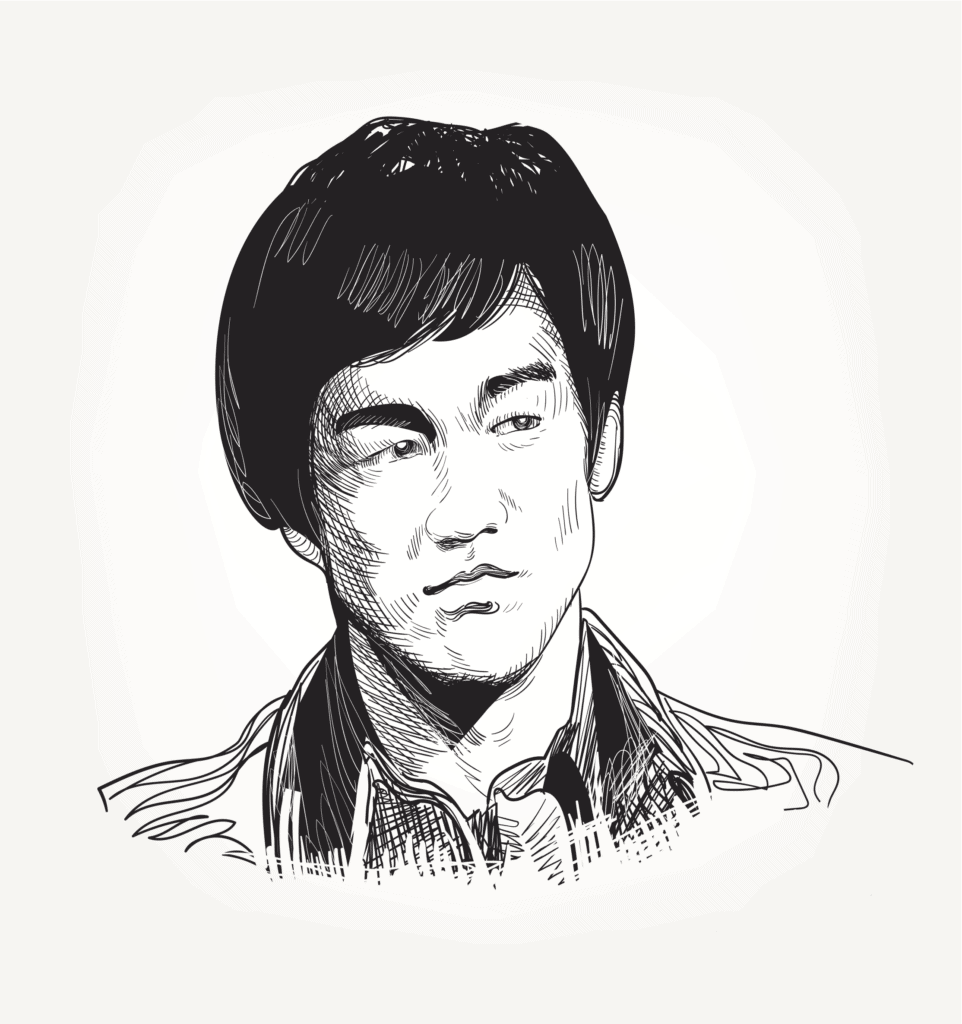 Bruce Lee was known for his groundbreaking films such as "Enter the Dragon" and "Fist of Fury," but many people don't know as much about the man himself. Thankfully, if you want to know how to adopt parts of his lifestyle, there are some simple ways to train like Bruce Lee without being a martial arts expert yourself.
Daily Routine
The first thing that you need to do in order to live like Bruce Lee is to get enough sleep. He would typically get eight hours of sleep each night, from 11 PM to 7 AM, to ensure that he was wholly rested for the next day's challenges.
Once he had rested up, Bruce Lee would begin his day by stretching and going for a jog. Science backs up these activities as a great way to start your day, touting the numerous health benefits of morning workouts, such as increasing your energy for the day, boosting your mood, and improving your focus.
After his workout, Bruce Lee would eat breakfast and spend time with his family. Then, after hanging out with his kids, he would continue on to teach private lessons and have his second workout of the day.
He would also write, as he enjoyed writing about many topics such as poetry and philosophy.
In the evenings, he would spend more time with his family, work, and train with students. His days consisted of creating balance in his life, a balance of the social, the physical, and the spiritual aspects of life.
One important thing to note about Bruce Lee's daily routine is what is missing: screen time. Bruce Lee did not spend much (if any) time watching television or sitting on the phone in the way that we do today.
If you really want to live like Bruce Lee, then maybe it is less about mastering the art of martial arts and more about mastering the art of balance in your daily routine. See how much time in your day is spent on screen time — the answer might surprise you!
Workout Routine
"Ever since I was a child, I have had this instinctive urge for expansion and growth. To me, the function and duty of a quality human being is the sincere and honest development of one's potential," Bruce Lee once said.
If you want to develop your athletic potential, Bruce Lee's training routine is a great tool to use. Although Bruce Lee himself did not keep notes, luckily for Bruce Lee fans everywhere, his wife, Linda Lee Cadwell, did keep track for future generations of martial arts aficionados.
Bruce Lee was not one to stick to a singular method of training, as evidenced by his signature martial arts style that he developed called Jeet Kune Do, which borrowed from a variety of other martial arts styles with the aim of creating a direct, flowing style of martial arts.
His workout routine and martial arts style evolved throughout his life.
If you'd like to get the true Bruce Lee workout experience, it would perhaps be best to practice the routines that Bruce Lee developed late in his career, as they are the most evolved workout routines that he practiced.
In the early 1970s, Bruce Lee began cross-training.
Cross-training uses techniques from a variety of workout styles to build upon each style's strengths and weaknesses in order to get a holistic workout result.
Bruce Lee used cross-training to combine aerobics, weight-lifting, and flexibility. Each day he would practice a distinct, targeted workout to maximize his strength and agility.
On Mondays, he would work on his core and forearms. On Tuesdays, Bruce Lee would focus on weightlifting and his legs.
He would then alternate this throughout the rest of the week, also adding in running and flexibility training.
So, if you want to workout like Bruce Lee, the keyword is variety and balance. As much as you might dislike leg day, the key to Bruce Lee's workout routine (and his daily routine in general) was a well-rounded overall approach to things.