Fred Rogers was so much more to so many people than simply a television personality, as he inspired millions of viewers to be their best selves and be kind to one another. What was this kindhearted person's daily routine — other than feeding his fish?
Fred Rogers kept a strict daily routine. He would wake up every day at 5:30 AM, start his day by reading and praying, and go about his daily routine, taking a nap in the afternoon and going to bed at 9:30 PM in order to have a solid eight hours of sleep each night.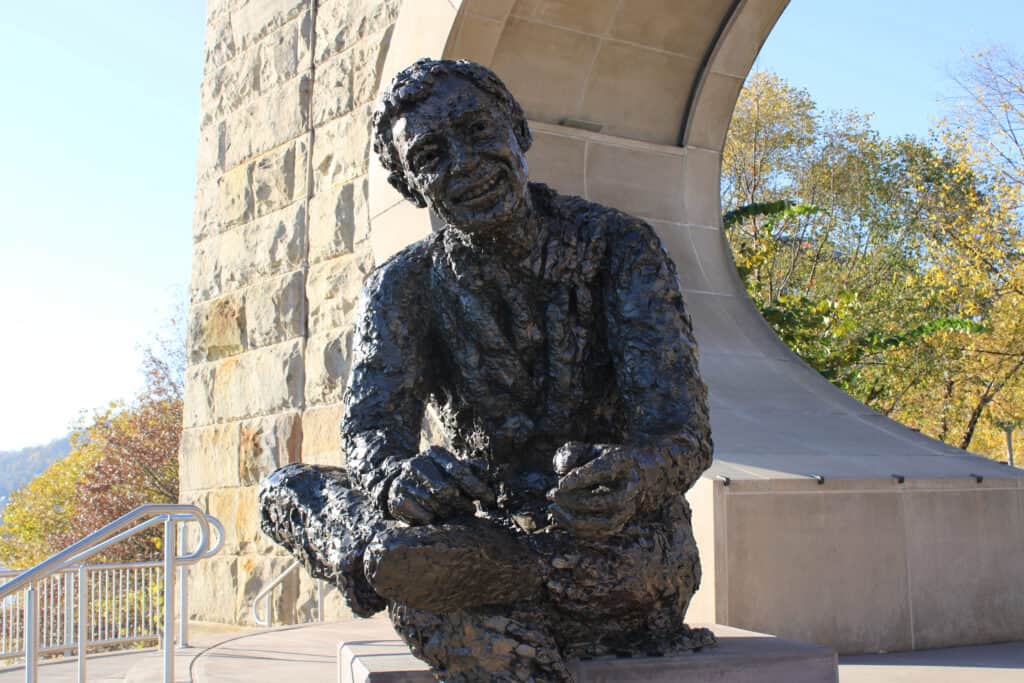 Although this daily routine may seem inordinately regimented to some, Fred Rogers did everything with a deeper meaning in mind. He tried to imbue each action with attention to love and care for others and himself — the world could definitely use more men like Fred Rogers.
Daily Routine
A 1999 Esquire profile by Fred Roger's longtime friend Tom Junod outlined the famous man's daily routine.
He was a creature of habit and kept to a strict daily routine, beginning each day at 5:30 in the morning. He'd start each day with prayers and reading and then go swimming.
In the profile, Fred Rogers jokes about being naked in a locker room while getting ready to swim, telling friend Tom Junod, "Well, Tom, I guess you've already gotten a deeper glimpse into my daily routine than most people have."
Swimming was more than just exercise for Fred Rogers. He kept his weight at the exact same number, 143 pounds, and never wavered.
Tom Junod described his weight-checking routine as, "And so, every day, Mister Rogers refuses to do anything that would make his weight change—he neither drinks, nor smokes, nor eats flesh of any kind, nor goes to bed late at night, nor sleeps late in the morning, nor even watches television—and every morning, when he swims, he steps on a scale in his bathing suit and his bathing cap and his goggles, and the scale tells him that he weighs 143 pounds."
Although this behavior may seem odd, it had a purpose. Fred Rogers found joy in the number 143, as he saw it as the number of letters in each word in the phrase, "I love you."
Even in his weight, Fred Rogers wanted to embody love.
As for the rest of his day, Fred Rogers worked on his famous television show, "Mister Rogers' Neighborhood," although he would take a nap in the late afternoon. When he was finished for the day, he would go to sleep at 9:30 PM to make sure he had a solid night of rest to prepare him for the next day.
The Secret Behind 143
Fred Rogers once said, "the number 143 means 'I love you.' It takes one letter to say 'I' and four letters to say 'love' and three letters to say 'you.' One hundred and forty-three. 'I love you.' Isn't that wonderful?"
Now, the number is celebrated in Fred Rogers' home state of Pennsylvania. The 143rd day of each year, May 23rd is recognized as a day of kindness, just as Fred Rogers would have wanted.
The governor of Pennsylvania, Tom Wolf, declared that May 23rd would be a day of kindness in honor of Fred Rogers in 2019, saying in a Tweet, "I've proclaimed today to be 1-4-3 Day, Pennsylvania's first statewide day of kindness. […] Join me in spreading love today and seeing just how far a little kindness can go."
Additionally, The Fred Rogers Center also began The 143 Club, which is dedicated to building communities and aiding in children's development.
Heartwarming Facts
Fred Rogers' dedication extends far beyond his daily routine. Mental Floss notes that he was a perfectionist when it came to his show, and he hated ad-libbing because he believed that his audience deserved a polished performance.
Fred Rogers was also careful with each of his shows to mention that he was feeding the fish. This was not random, but due to a blind fan writing to Fred Rogers and asking that he tell audiences when he was feeding them, as she worried about the fish.
His attention to every detail doesn't end there. Fred Rogers actually composed all 200 songs that were performed on his show, and each cardigan that he wore had been knitted by his mother.
Fred Rogers was an incredibly dedicated man, much to the benefit of everyone around him.