American rapper Future is well-established in the music industry. He first gained fame after releasing a series of mixtapes between 2011-2012.
Future's debut album was titled Pluto and included 5 singles and 15 tracks. Prior to this, he had released several mixtapes that gave him underground fame, including 1000 (his first mixtape), Dirty Sprite, True Story, Streetz Calling and Astronaut Status. Pluto was his first official release.
Read more to find out about Future's humble beginnings, and his gradual rise to fame.
Future's First Mixtapes
Future was born and bred in Atlanta, which was the center of the pop-rap scene.
The rapper made his debut in the industry by featuring on songs by popular rap artists such as Drake and T.I.
The first time Future released his own music was through his debut mixtape 1000 in 2010.
1000 featured 19 songs, and would set the stage for Future's upcoming success.
Songs like All I Want Is Sum Money and Yeah Yeah were considered unique takes on the pop-rap style of music that was dominating the industry at the time.
Future's second mixtape was titled Dirty Sprite, and featured 21 tracks.
The name Dirty Sprite is a reference to a beverage otherwise known as 'lean', or 'purple drank'.
It is a colloquial term for a drink made from a combination of cough medicine with codeine/promethazine, and the regular Sprite soda, forming a purple color.
Streetz Calling was perhaps the most significant of Future's mixtapes, which he released in 2011.
It includes the song Same Damn Time, which would later feature on his acclaimed studio album Pluto, as well as other singles that would serve as the foundation for his future music.
In an album review of Streetz Calling, Pitchfork said that Future had "basically come as close as anyone to perfecting this thread of ringtone pop".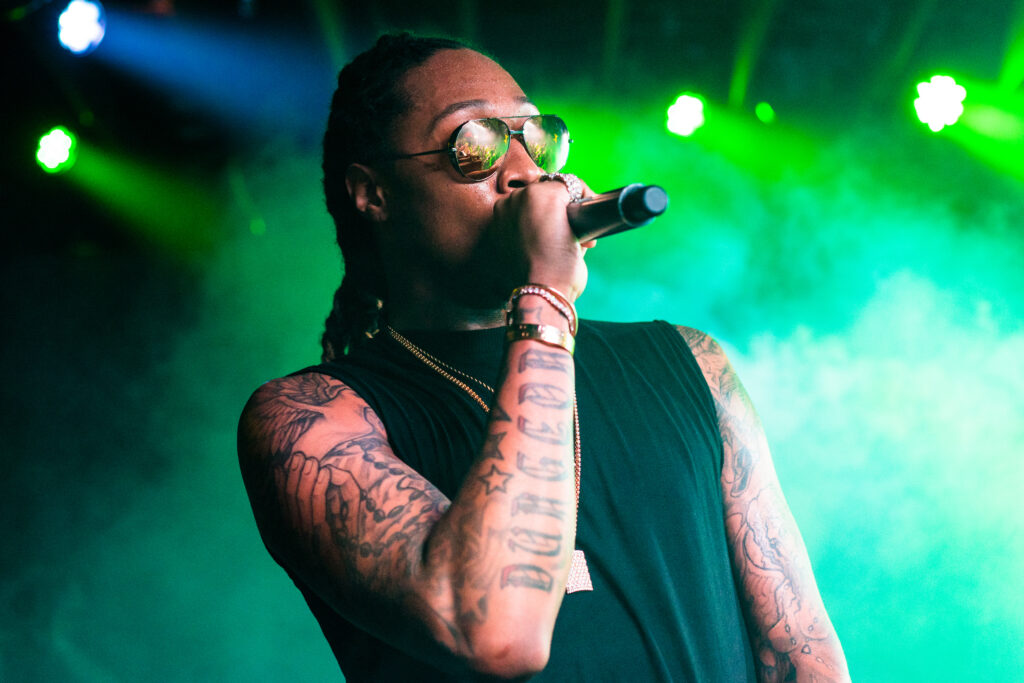 Although Future stated that Streetz Calling would be his final mixtape before his album, he did end up releasing one last mixtape titled Astronaut Status.
This final mixtape featured many prominent artists including Gucci Mane and Ludacris.
It was applauded for its catchy tunes, with the song Itchin peaking at number 2 on the U.S Bubbling Under R&B/Hip-Hop Songs chart.
Astronaut Status was generally well-received, with Pitchfork calling it his most "prominent mixtape yet".
Pluto's Success
Pluto was Future's debut studio album, released in April 2012, and featured leading names in the rap industry including Drake, R. Kelly, T.I and Snoop Dogg.
The lead single on the album was titled Tony Montana, and reached number 4 on the US Bubbling Under Hot 100 Singles.
The album had mixed reviews, which were positive overall, receiving a 68/100 score on Metacritic.
It has 15 tracks (18 in the deluxe version), 5 of which are singles.
One track titled Magic (Remix) ft. T.I. reached number 69 on the US Billboard Top 100, but was also certified RIAA gold.
Future's Rap Career
Since then, Future's rap career skyrocketed. He made several songs and albums that debuted at number 1 on the U.S Billboard 200.
These include his famous album DS2 (2015), Evol (2016) and his eponymous album Future (2017).
Life is Good, a song from his album High Off Life in collaboration with Drake, became his highest-charting single, placing above other famous songs of his such as Mask Off and Jumpman.
Future received a Grammy in 2019 for Best Rap Performance and won several BET Awards, including Best Group, Best Mixtape and Best Club Banger.
Though his original mixtapes put him on the pop-rap map, the rapper's skill and artistry with his music have greatly propelled his career since then, making him the award-winning musician he is today.