Great, athletic feats come to mind when thinking of the NBA universe. But these players have more than one face to show to the world. Jeremy Lin proved that he is not only an elite athlete, but he can also achieve academic success at demanding universities as well.
According to different sources, Jeremy Lin's SAT score is between 1430 and 1580; however, it's confirmed that he got a perfect score in the mathematical part of the test. This is not unusual for Lin, as he had a 4.2 GPA in high school and maintained a 3.1 GPA at Harvard's School of Economics.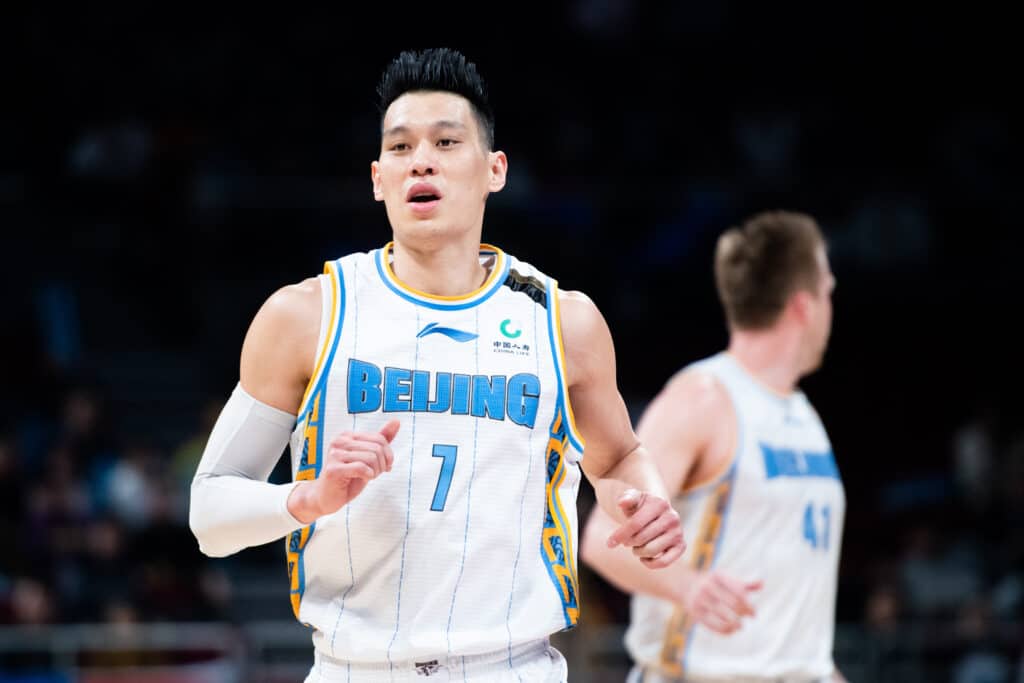 The Taiwanese-American basketball star is far from being a boring person. Find out about his struggles, his successful moments becoming a worldwide sensation, and even his ventures outside the basketball court.
College Years
Lin was eager to get into any ivy league college and sent videos of his performance to all of them. After all, despite not remembering exactly what his SAT score was, he sure had the GPA for it.
However, Brown and Harvard were the only institutions that guaranteed a spot in their team, even though Harvard recruiters were not interested in Lin at first.
Jeremy Lin's athletic attitude changed everyone's mind once he got into more competitive matches, where he ended up showing his true colors and fearless style. He quickly became one of the all-time favorite recruits, averaging about 16.4 points, 4.5 assists, 4.4 rebounds, 2.4 steals, and 1.1 blocks in his senior year at Harvard.
Lin broke several records while playing for the university team, scoring over 1450 points, 450 rebounds, 400 assists, and 200 steals. In addition to all his athletic accomplishments, he obtained a degree in Economics with a solid 3.1 GPA.
Although you might be surprised that Lin is as good at basketball as he is smart, you're in for a wonderful treat. Tim Duncan, Grant Hill, and Emeka Okafor are also intelligent while still proficient at what they do on the court, flaunting degrees from Wake Forest, Duke's, and Uconn, respectively.
Proficient Basketball Career
Lin's professional career also started overcoming adversity, as he was not drafted in 2010. However, that didn't slow him down, as he entered the summer league of the Dallas Mavericks where his performance gained him several offers from renowned teams like the Mavericks, Los Angeles Lakers, and the Golden State Warriors.
The Golden State Warriors was his favorite team; therefore, he decided to start his professional career taking part in his childhood dream team. Nonetheless, he barely saw any action in the court and was benched most of the time.
The following season he moved on to play with The Knicks and here is where Lin was really able to shine.
During the first 13 games of the season, the team had lost 11 of those games, and Lin only played 55 minutes total. However, Lin entered the roaster energizing the whole team leading them to win eight games in a row against the NBA's finest, earning him the nickname "Linsanity."
His speed and defensive moves made him the star of the team and blew people away.
Even though he had a great season with The Knicks, he only stayed there for one season. Shortly after, he transferred and made a career playing in several famous teams in the NBA. Lin played in The Houston Rockets, Los Angeles Lakers, The Charlotte Hornets, The Brooklyn Nets, The Atlanta Hawks, and the Toronto Raptors.
Success Outside the Court
Lin's influence is everywhere in his hometown, including gastronomy, as he inspired the people at the Square Pie Guys to create a pizza called the "JLIN". This unconventional square pie features pepperonis, Cesar salad dressing, red pepper flakes, and a base sauce with a lemon spin on it.
Coming Back to the Motherland
The Asian-American player went to China and made part of the CBA; played for the Beijing Ducks and averaged 22.3 points, 5.6 assists, and 5.7 rebounds per game in the last season. This earned him a nomination for the CBA Defensive Player of the Year award. He was also part of Taiwan's national team, but couldn't play due to several injuries.
Although he is a free agent now, we are hoping to see him make a return to the NBA and rumor has it he is talking to the Golden State Warriors once again. Whether he chooses to come back to the States or not, you can be sure that Lin will make a smart move.