Known for his comedic and satire take on the world that he expresses through his rap and hip hop music, Lil Dicky is really rather popular and a great escape from the seriousness of everyday life. However, with so many great tracks to his name, where did his music career begin? What was his first song?
Lil Dicky's first-ever track was titled 'Ex-Boyfriend' and was released back in 2013. Lil Dicky wrote, produced, and recorded the music himself and slowly built up a backlog of tracks that turned into a mixtape that eventually became the albums that he's known for.
Looking for how Lil Dicky got his start in life, how he got to where he is today and his journey into the spotlight? Keep on scrolling to find out everything you could possibly need to know!
Lil Dicky's Humble Beginnings
A lot of celebrities, especially the musicians, that we look at here on CelebAnswers have career stars you might expect. So and so had parents who were into music, so they went to college or university, started creating music, got signed to a record label, debuted, and the rest is history.
On the other hand, Lil Dicky, born David Andrew Burd, has an underdog story of grinding and putting in the hours to get where he wanted to be. Like most kids in his generation, he went to school and college and moved to San Francisco as a teenager to work for the advertising company Goodby, Silverstein & Partners.
However, Lil Dicky had a dream.
To write, produce, and record TV shows and movies, and to achieve this, he needed people to be looking at him. Being an avid fan of rap and hip hop music, and with a desire to gain some kind of spotlight on himself, he decided to write and make fun, entertaining rap tracks that made people laugh and people know his name.
And so, Andrew started work on his debut album back in 2011, which he titled 'So Hard.' The album took two years to finish because he was working and living at the same time, and not having access to a professional music studio, ended up recording and producing everything using his MacBook Pro and a microphone that cost around $400.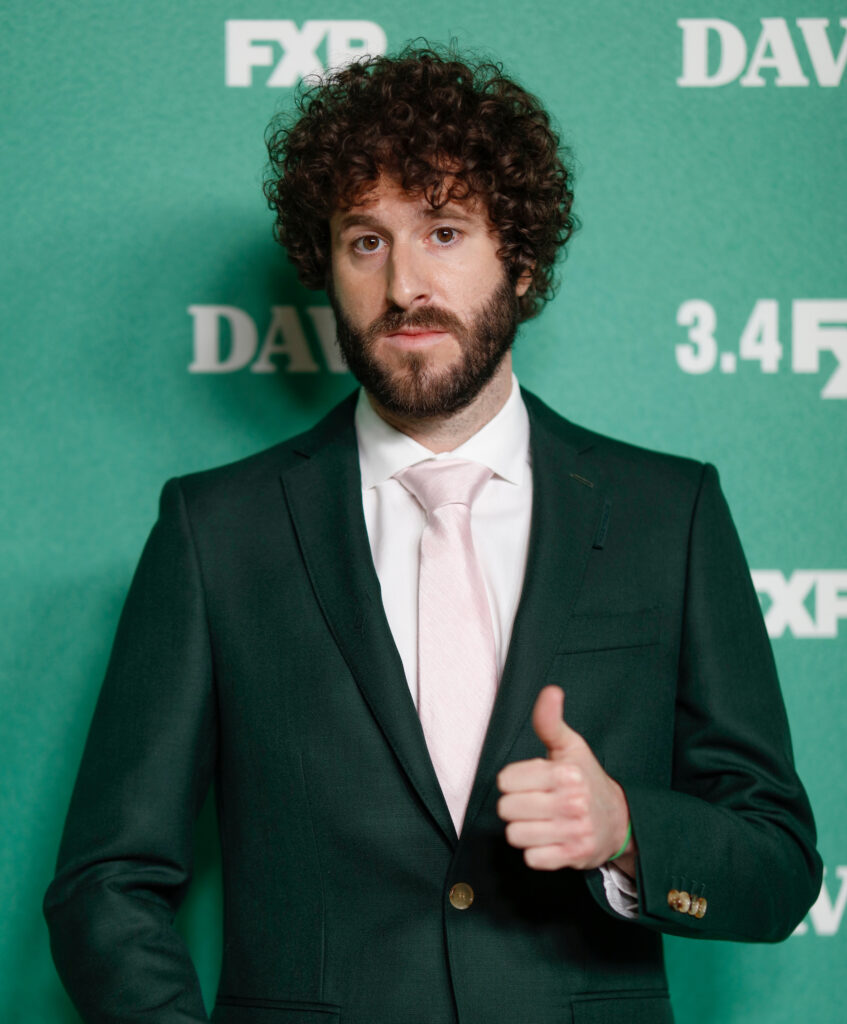 Come 2013; the album was ready for release, so he decided to release one track every single week, which he did for the next five months. Come April 23rd, he released the music video for the lead track on the So Hard album, titled Ex-Boyfriend, to YouTube, and the internet went nuts.
The video clocked up over one million views in, get this, just 24 hours. Dicky went on to create an ongoing series he titled 'Hump Days,' which consisted of 32 tracks and 15 music videos which he released in the same fashion and additionally started a Kickstarter campaign to fund future projects which raised over $110,000, way more than the target.
From here, Dicky has collaborated with some of the top musicians of the generation, including Snoop Dogg, Fetty Wap, Kodak Black, 21 Savage, and many more. He has toured around the US several times, as well as Australia and New Zealand.
He even appeared on the climate change album with his track, Earth, back in 2019, which featured other top artists, including Ariana Grande, Ed Sheeran, and Justin Bieber.
A Rapper Since Day One
Want to know how decided Lil Dicky is to the Rap Game?
Well, back when he was working for the advertising company Goodby, Silverstein & Partners, Dicky used to hand in his three-page memo and reports in the form of a rap video.
Imagine. Going into a meeting at work and just seeing one of the guys hand over what he's been up to with a client in the form of a music video. But guess what, it paid off.
Even during his younger years, the company liked the fact he presented himself in such a creative way, so much that they decided to stick him in the creative department, where he was able to work with the much larger clients, like the NBA, where Dicky specifically worked on the BIG campaign.
It just goes to show that sometimes, taking a big risk can come with a much bigger payoff. Keep it up, Lil Dicky, we know you're finding your way and trying new things, and we cannot wait to see what awesome work you start putting out next!