Lil Peep, who tragically passed away in 2017 aged 21, was a rapper hailing from Long Island, NY. What was his first hit?
Although Lil Peep recorded and released several mixtapes early on in his short career, it is the single 'Awful Things' from his debut studio album 'Come Over When You're Sober: Pt One', that was his first to chart in The Billboard Hot 100 at number 79.
Learn more about 'Awful Things' and Lil Peep's musical career below.
A Posthumous Success
Although 'Awful Things' was not the first single to be released from Lil Peep's debut studio album, it was the first to chart in The Billboard Hot 100 at number 79 in the week of December 9th, 2017, less than a month after the rapper's death.
The single was the third to be released from 'Come Over When You're Sober: Pt 1' but the popularity of Lil Peep's music soared after his death with many other posthumous releases.
The first posthumous single was released a mere 24 hours after Lil Peep's death with subsequent collaborations with Marshmello and Wiz Khalifa released in the months following.
However, it was late 2015, two years before his sad passing, that saw Lil Peep release his first mixtapes 'Lil Peep Part One' and 'Live Forever' on Soundcloud.
Gaining popularity on the music sharing platform with over 4000 streams in its first week, 'Lil Peep Part One' and the rapper himself began to develop a fanbase and later, recognition from other rappers.
The Peep Show
Lil Peep moved to Los Angeles from Long Island to further his music career and formed Schemaposse, a rap collective with three other artists; JGRXXN, Craig Xen and Ghostmane.
It was within Schemaposse that Lil peep would release the singles 'Star Shopping' and 'Beamer Boy'. However, it was shortly after this in 2016 that Schemaposse broke up, although the group remained amicable.
Following the demise of Schemaposse, Lil Peep would go on to join forces with another Los Angeles based rap collective, Gothboiclique. This collaboration would see the production of the rapper's first full length mixtage, 'Crybaby'.
Shortly after the release of 'Crybaby', Lil Peep began working with First Access Entertainment in a bid to invest in and further his rap career.
It was after partnering with First Access Entertainment that the rapper would embark on his first, nationwide solo tour, 'The Peep Show'.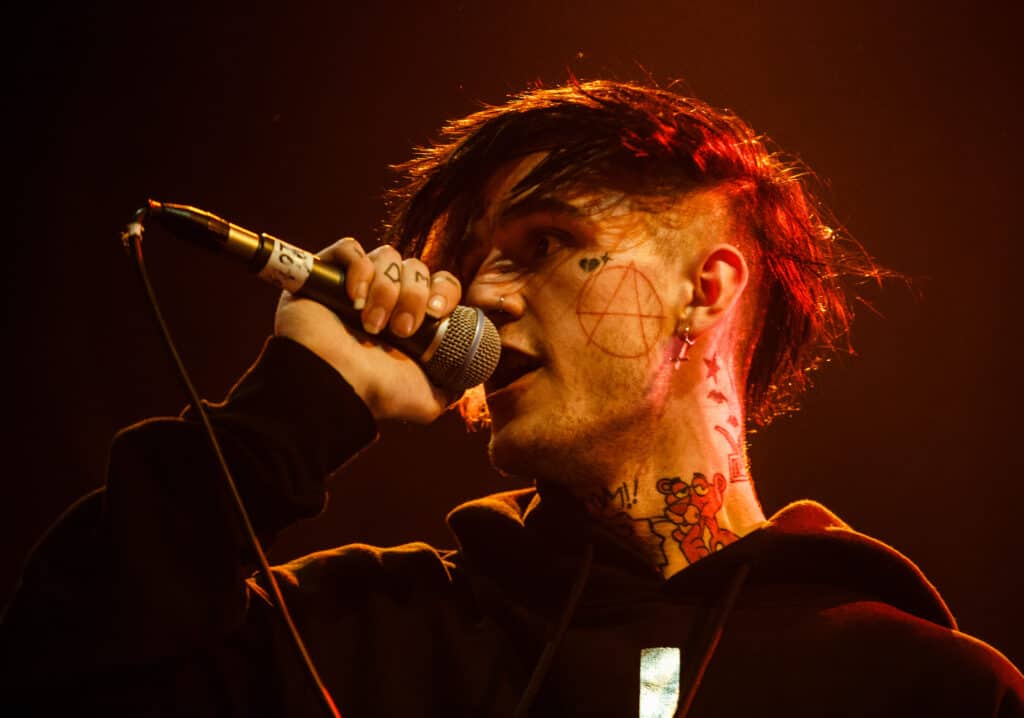 Lil Peep's World Tour
It was during the tour that legal action was taken against Lil Peep by the band Mineral, who claimed the rapper was infringing copyright with an unlicensed sample of their song 'LoveLetterTypewriter' on his track 'Hollywood Dreaming'.
Lil Peep disputed this accusation simply stating he was 'just trying to show some love' by sampling the track.
After the success of 'The Peep Show' tour, Lil Peep emigrated to London, England where he would begin work on both his albums 'Come Over When You're Sober. Pt 1' and 'Come Over When You're Sober. Pt 2'.
He released his first studio album 'Come Over When You're Sober. Pt 1' in September, 2017 and shortly after began his first worldwide tour, starting in the UK.
The tour would see him perform in Germany and then back home in the United States. However, the US leg of the tour would be sadly cut short by Lil Peep's untimely death.
On December 8, 2017 it was ruled by Pima County Court that the rapper's cause of death was accidental overdose.
The following Lil Peep has garnered after his death saw sales and streams of his music skyrocket. The success of 'Awful Things' charting in the Billboard Hot 100 so soon after his death must surely be a bittersweet moment for Lil Peep's friends, family, and colleagues.