Matt Damon is an American actor, producer, screenwriter, and father who started acting in his high school years. He and his best friend slash schoolmate, Ben Affleck, were heavily focused on their shared dream of becoming famous actors, but did Matt's grades suffer as a result?
Matt Damon's SAT score has never been revealed, but with a reported IQ of 160, nobody questions the Harvard University dropout's intelligence. He's not only one of Hollywood's most bankable male actors, but one of its smartest too.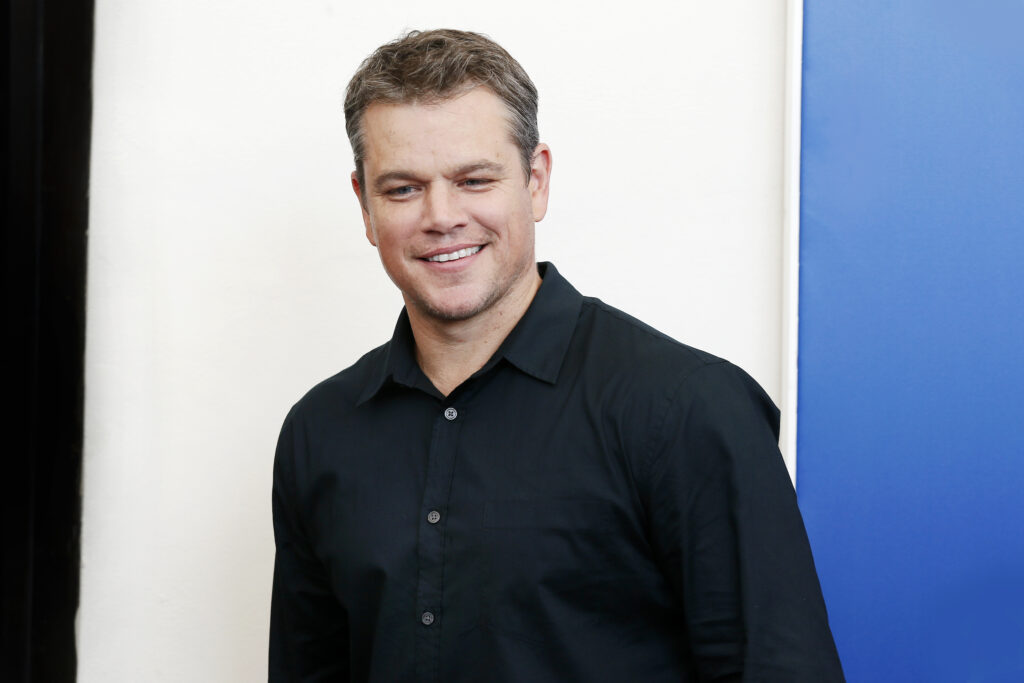 He is now a household name with more than 89 movie appearances behind him, but he was once a struggling schoolboy who felt as though he didn't have his own identity. Read on to find out more about what Matt Damon was like in high school, how he came up with the idea for 'Goodwill Hunting', and what the celebrity thinks of education today.
Matt Damon's Education
Matthew Page Damon was born on 8 October 1970 to parents Kent Tefler and Nancy Carlsson-Paige. His father was a stockbroker and his mother was an early childhood education professor at Lesly University so there was a strong focus on education in his household.
When his parents divorced, Matt and his brother Kyle moved back to their birthplace, Cambridge, Massachusetts, and lived in a commune with six other families. As a child, Matt was in a permanent identity crisis as he says his mother "raised my brother and I by the book… You couldn't define yourself because you already had been defined by her."
While it's not entirely certain where Matt went to grade school, what is certain is that that's where he met his best friend Ben Affleck. Matt's mother was an early childhood education professor and Ben's mother was a school teacher, so the pair had a lot in common.
Matt went to high school at Cambridge Rindge and Latin School. The star's passion for acting was ignited and he starred in many high school theater productions, although — much to Matt's dismay — the "biggest roles and longest speeches" were often awarded to Ben.
When Matt graduated from high school, he headed straight to Harvard University in the year 1992. He was a member of the Delphic Club and a resident of Lowell House
Matt Damon and Harvard
Even though he knew he wanted to become an actor, Matt was a dedicated student while he studied towards an English degree at Harvard University. His former roommate, Jason Furman, describes Matt as "a great friend" and someone who showed him a "different side of Cambridge."
In a one-act exercise for an English playwriting class taught by Anthony Kubiak, Matt would pen a 40-page early treatment of the 'Good Will Hunting' screenplay. Little did he know that this final assignment for his playwriting class would turn into a film that would be nominated for nine Academy Awards and make upwards of USD $225 million during its theatrical run.
In a 1997 interview with The Harvard Crimson, Matt said "Let me tell you, I loved Harvard. It was a huge, huge part of my life. I still have time left and I want to go back when I get a chance." He didn't get a chance, but Harvard awarded him a Harvard Arts Medal in 2013 anyway.
Matt Damon on Education
When speaking on the subject of standardized tests, like the SATs, Matt said "They talk about accountability, but they're measuring with these standardized tests, which I believe in my heart they will start fading out. It just demonstrably does not work. 'No Child Left Behind' does not work."
He goes on to say "I've always believed that they have to invite teachers into the discussion to help design policy. We would never let business men design warheads, why would you cut out educators when you're designing education policy?"
Matt has long been a champion of public schools but decided to send his children to private schools. He defended his decision by saying "I pay for a private education and I'm trying to get the one that most matches the public education that I had, but that kind of progressive education no longer exists in the public system. It's unfair."
The list of children's charities Matt has donated to is astonishingly long. He has publicly supported Love Our Children USA, Child Find Ontario, Boys' and Girls' Clubs of Canada, Celebs for Kids, LIVESTRONG, War Child, The Children's Center OKC, and Save the Children.