Aaliyah was a Brooklyn-born singer, model, and actress who died in a plane crash on the way home from filming a music video in the Bahamas. Word of her death devastated her family, friends, and fans, and shocked an entire industry to its core.
On August 25, 2001, a twin-engined light aircraft crashed almost immediately after taking off. This crash claimed the life of 22-year-old Aaliyah as well as seven other passengers and the pilot. Though nobody can confirm for sure, the singer's last words are said to be "You know, I gotta do it."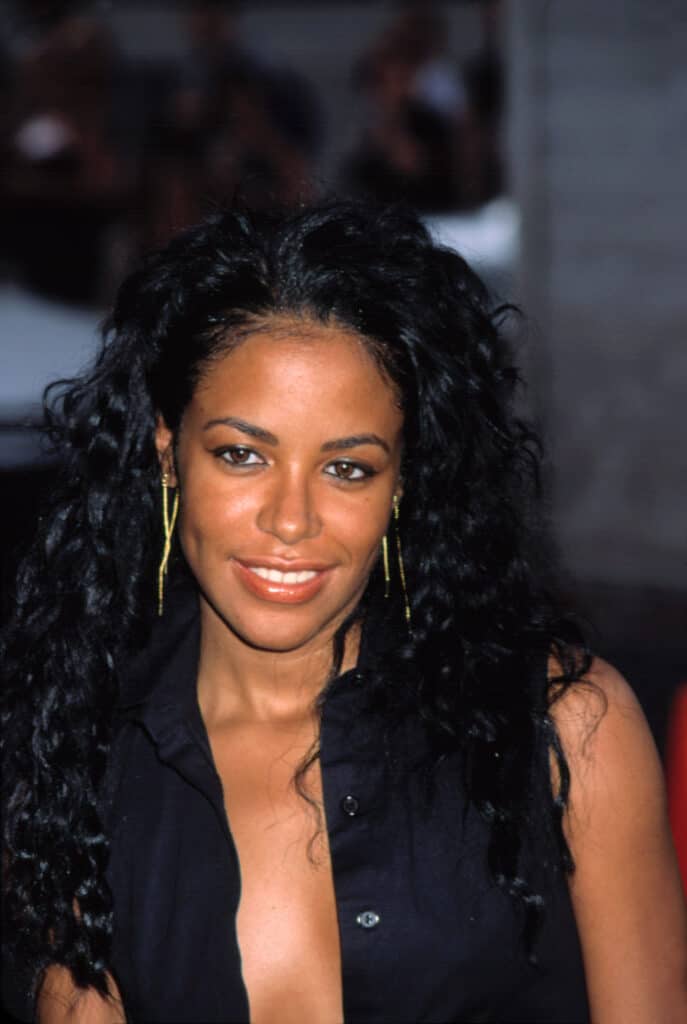 When Aaliyah and her entourage decided to board a smaller plane and come home a day early, nobody could have foreseen the consequences of this decision. While the official cause of the crash is engine failure, most believe that the plane was brought down by heavy equipment and overloading.
No matter what the cause of the tragic crash may be, there is no denying that Aaliyah was taken from the world far too soon. Let's take a look at how the Princess of R&B spent her last day on this earth and what her last known words are.
Aaliyah's Last Words
Seeing as to how all passengers who were on the plane died alongside Aaliyah, nobody knows what her actual last words are. However — given the undisputedly horrific circumstances of her death — many prefer to regard the last words she spoke to her boyfriend, Damon Dash, as her last words of all.
Dash, who at the time of her death had been her partner for approximately one year, recalls the last phone call he had with Aaliyah. The last words she spoke to him, while speaking volumes of her character and work ethic, are difficult for Dash to process as he feels that if he were with her then you wouldn't be reading this article now.
According to Dash, who remembered that the situation was complicated, Aaliyah said to him "Yo, I don't like that plane." his response to which was telling her not to get on it. But she wasn't having it and responded "You know, I gotta do it."
Realistically, we know that these weren't the last words she ever spoke. This is especially true since eyewitness Lewis Key reports that an argument between the late pilot and his passengers broke out before the plane took off.
But the words act as a comfort to those she has left behind. They remind us of her commitment to what she was doing, how hard she was working for her fans, and — ultimately — what the young singer could have been.
Aaliyah's Last Day
As far as last days go, Aaliyah's last day was one full of laughter, sunshine, and fun, as she and her crew went about filming the Caribbean-inspired video. Hype Williams, the director of the infamous "Rock the Boat" music video, states that the days leading up to the crash were "beautiful for everyone" and that the day of the crash was one of the best he has had in the business.
The music video, which begins with a tribute to the singer and her companions who passed away with her, has over 60 million views and can be found on the official Aaliyah YouTube channel.
Aaliyah's Legacy
At the time, whether or not the video would be released was a prominent question. "Rock the Boat" was released posthumously along with a 30-minute "the making of" video. The music video has been very well received.
Aaliyah also released an album — I Care 4 U — and won awards posthumously including Favourite R&B Artist and Favorite R&B/Soul Album. It has been almost two decades since the crooners untimely death and many still struggle to move on.
To this day, Aaliyah is considered a role model to young women in the industry and also someone who played a leading role in the redefining of R&B. In an attempt to keep her memory alive, an Instagram account honors the late singer and ensures she remains relevant in these times.
Naturally, many fans and those who are hungry for more information on the songstress's last day on this earth want to see more behind the scenes footage of the video — either for the closure or for the clues.