Robert Norman Ross, better known as Bob Ross, was an American painter, television host, and instructor. His show, PBS's The Joy of Painting, ran from 1983 to 1994 and only grew in popularity after it concluded.
Bob Ross's last words are not known as the details of his passing have been kept incredibly secret. He passed away in 1995 after a private battle with lymphoma.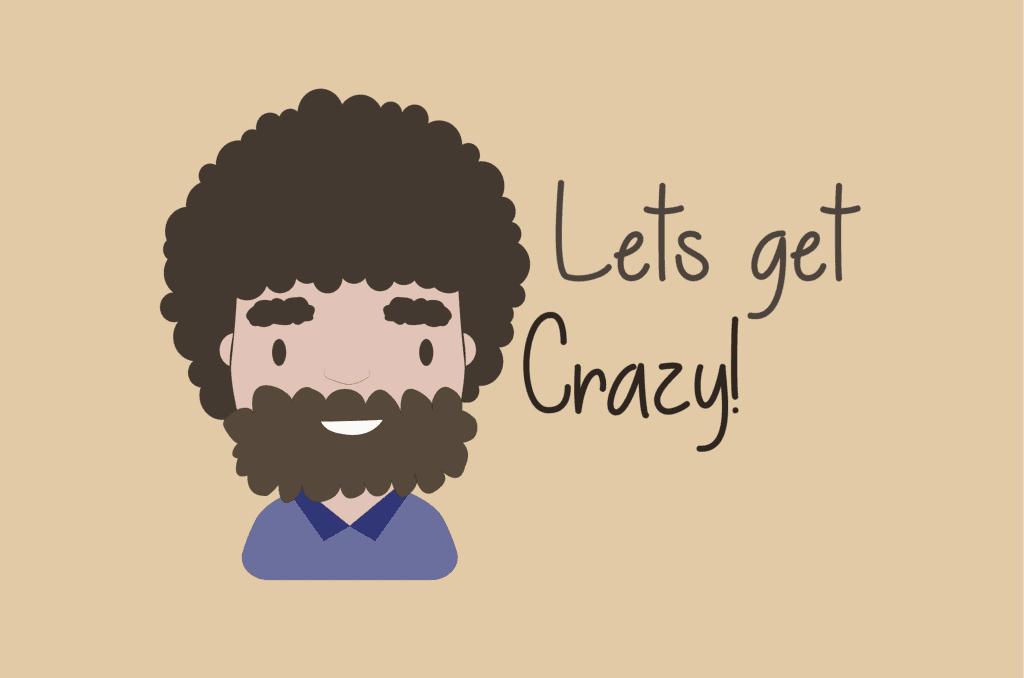 Ross's work has continued to gain popularity in the years since his passing and is now more famous than ever before, especially with younger fans who weren't even alive during his show's run.
Early Life
Bob Ross was born on October 29, 1942, in Daytona Beach, Florida to his father Jack and his mother Ollie ross. His father was a carpenter and his mother was a waitress.
Ross and his family lived in Orlando, Florida. Ross was a gentle child from birth and spent his time taking care of injured animals such as snakes, squirrels, alligators, and more.
Ross attended school in Florida until dropping out in the 9th grade. He worked as a carpenter with his father for a while until he was 18 years old.
As an 18-year-old, Ross was enlisted in the United States Air Force. The young man became a medical records technician during his service.
Ross was stationed at Eielson Air Force Base in Alaska and fell in love with nature there, all elements that would greatly influence his art later in life.
Ross attended an art class while stationed in Alaska and immediately fell in love with painting.
Ross proved himself to be a talented painter and loved creating artwork. However, due to his limited free time in the Air Force, Ross began to create his quick painting techniques that would later be showcased on his television series.
During his time in the military, Ross always became more comfortable and in touch with his soft and gentle demeanor. Having to scream and shout so often made Ross promised himself that he would not raise his voice after he left the Air Force.
Ross began to master his quick-painting technique even more and started to create gorgeous paintings of the Alaskan landscape, which sold quite well. He was soon making more money on his paintings than he was in the military.
Bob Ross retired from the Air Force in 1981.
Television Show
Bob Ross' show, The Joy of Painting, began running on January 11, 1983. The show consisted of Ross instructing viewers on how to create a landscape painting and was told with his soft voice and kind personality.
The series was filmed in Muncie, Indiana. It aired for over 300 episodes in the United States and Canada.
During its run, The Joy of Painting won three Emmy Awards.
The show was a great learning tool for viewers, who were taught how to create a painting based on this imagination and memory. Ross's teaching style emphasizes finding joy and gentleness in all artwork.
Many considered the show to be the adult alternative to Mister Rogers' Neighborhood.
Based upon the show's success, Ross created Bob Ross Inc., an art supply and class recording company that would become a $15 million business.
Ross was known for his turns of phrases on The Joy of Painting such as "happy little trees." These well-known phrases became part of the cultural lexicon.
Ross was also famous for his large, permed hair and his jeans and button-down shirt. In the years since his death, many have fondly dressed as Ross for Halloween.
Most of Ross's paintings consisted of mountains, lakes, snow, and outdoor scenes. He rarely ever used human subjects in his paintings.
Ross estimated that he completed more than thirty thousand paintings in his lifetime.
Although his show was never a mainstream success during his lifetime, he was well-known and achieved admirable ratings. He appeared on other shows such as The Joan Rivers Show and the Phil Donahue Show.
Ross' final appearance was on The Adventures of Elmer and Friends in 1995. He appeared visibly ill on the show.
Death
Bob Ross passed away on July 4, 1995 at the age of 52. The cause of death was complications from lymphoma.
Ross decided to keep his illness a secret and only his close family and friends knew of his sickness until the public was made aware of his passing.
Boss Ross was buried at Woodlawn Memorial Park in Gotha, Florida. He is buried until a plaque that says "Bob Ross: Television Artist".