Charles Spencer Chaplin, known as Charlie Chaplin, was a famous comedic actor, composer, and filmmaker who was a crucial contributor to the success of silent films. After a career spanning more than a whopping 75-years, The Tramp died in the comfort of his home after suffering a stroke in his sleep.
Up until his death at the age of 88, the global icon enjoyed a remarkably successful career. After a priest read him his rites, Charlie Chaplin responded with his famous last words: "Why not? After all, it belongs to Him."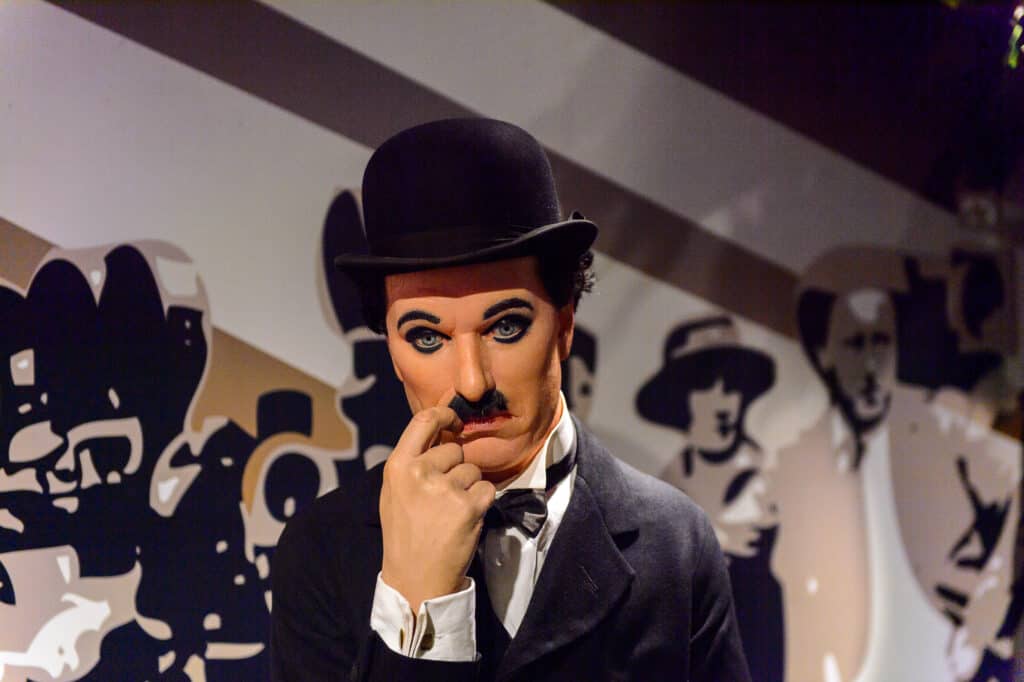 Described by director Rene Clair as "The most beautiful gift the cinema made to us", Charlie Chaplin's death impacted many people and an entire industry mourned the loss of one of the most important influences of the film world. What were the notoriously silent actor's last words and what was the meaning behind them?
Charlie Chaplin's Last Words
Charlie Chaplin had always been a lively personality whose alter ego and on-screen persona, The Tramp, earned him worldwide acclaim. His career, though astoundingly successful, was tainted by controversy stemming from his penchant for taking young wives and his murky political views.
However, his popularity began rising once more in the last twenty years of his career as he re-edited, scored, and re-released his old works as well as began working on new projects. Towards the end of the 1960s, Charlie's health started to decline as a result of numerous minor strokes.
During this time he received many awards and a 12-minute standing ovation at the Academy Awards gala — which to this day remains the longest standing ovation in Academy Awards history. Sadly, in the middle of the 1970s, Charlie suffered from more strokes and by 1977 he was wheelchair-bound and required round-the-clock care.
In December of that same year, after suffering yet another stroke in his sleep, Charlie died in the early hours of the morning. As he lay on his deathbed, a priest read him his last rites and ended with "May the Lord have mercy on your soul" to which Charlie responded "Why not? After all, it belongs to Him."
A few days later, on 27 December 1977, an intimate funeral was held, with only his closest friends and family members present as per his last wishes. He was buried in the Corsier-sur-Vevey cemetery.
Charlie Chaplin's Body Theft
Shockingly, less than four months after his burial, Charlie was the posthumous victim of graverobbing. On the first of March, 1978, Roman Wardas and Gantcho Ganev dug up Charlie's coffin and — in one of the most famous body-snatching cases in history — stole his body.
The two unemployed immigrants, with Wardas hailing from Poland and Ganev from Bulgaria, then held the body ransom and attempted to extort $600,000 from Charlie's widow, Oona Chaplin. This ransom demand was refused and the pair moved on to threaten Oona's two youngest children who also refused to pay the ransom.
The police were alerted and immediately put together an operation was set in place. Five weeks later, the disrespectful duo was apprehended by police, and the body was discovered buried in a cornfield located approximately a mile away from Chaplin's Corsier home.
Wardas, who was said to be the mastermind, received a four-and-a-half-year hard labor sentence while his partner in the crime received an 18-month sentence. The pair cited financial difficulties as the reason for the grave robbery and attempted extortion.
To eliminate the risk of others following the pair's example, when Charlie's body was re-interred in the cemetery his coffin was surrounded by reinforced concrete.
Charlie Chaplin's Legacy
Charlie may be long gone, but he is far from forgotten. In addition to inspiring many artists, two of Hollywood's leading male actors, Johnny Depp and Robert Downey Jr., have both attempted to recreate Charlie's Gold Rush roll-dance.
Since his death, Charlie's life has been celebrated and honored in all sorts of ways. His name often appears on lists such as Time magazines' "100 Most Important People of the 20th Century" while his work has influenced a variety of filmmakers, actors, comedians, and even the inspiration behind Felix the Cat and Mickey Mouse.
Nine blue plaques scattered throughout Yorkshire, Hampshire, and London honor Charlie while statues of him can be found in London's Leicester Square, his favorite Irish summertime destination Waterville, and in his hometime of Vevey.
All of Charlie's performances are memorialized on the official Charlie Chaplin YouTube Channel. Here you'll find his film music anthology, a collection of his most famous scenes, documentaries, rare material, and bonus material from the Charlie Chaplin Archives. The official Charlie Chaplin Instagram account also pays tribute to the star, his work, and his character.