Patrick Swayze was an American actor, dancer, singer, and all-around entertainer who danced his way into the hearts of millions of people around the globe. His death left his family, friends, and fans heartbroken but his last words help ease their mourning.
Patrick Swayze's last words were "I love you" which he said to his wife, Lisa Niemi, who never left his side. The 'Dirty Dancing' actor suffered a long and highly publicized battle with pancreatic cancer for 20 months before sadly succumbing to his illness.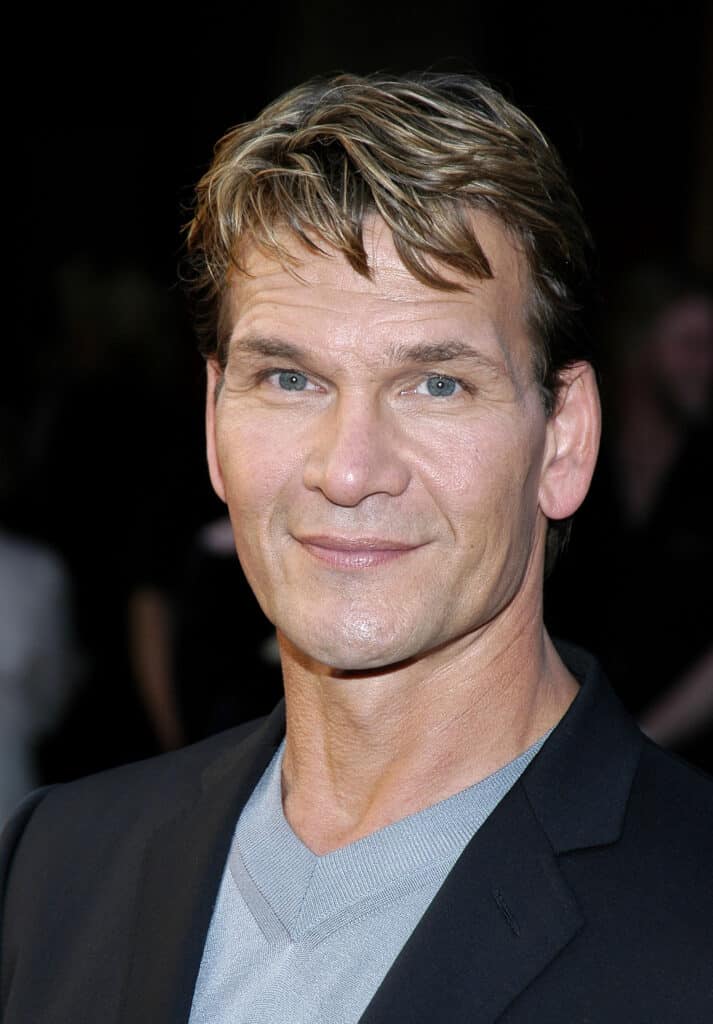 He was a beloved actor, husband, and friend, and his death was a sad shock to all who knew him. For more insight into Patrick Swayze's last words, his death, and the legacy he left behind keep reading as today's article will fill you in on everything you need to know.
Patrick Swayze's Last Words
Patrick's health had been declining ever since he received his diagnosis, but it was pneumonia that seemed to push the actor out of this world and into the next, as per his complicated religious beliefs. He spent his last few days at his California ranch home.
Despite Patrick spending his final days in his favorite place, those days were not easy for him. He had been described by a close friend of the actor as "sickly", "riddled with injuries", "emaciated", and in "excruciating pain".
Before slipping into a full coma, his wife Lisa Niemi told him she loved him to which he responded "I love you". In the book Lisa published after his death, 'Worth Fighting For', she reveals that even though he was in a coma she never left his side and spoke to him, listened to music with him, and slept with her head on his shoulder.
Patrick Swayze's Death
In December of 2007, Patrick was wrapping up filming for 'The Beast' when he began experiencing a burning sensation in his stomach. He thought it was a bile duct blockage, but just three weeks later he received his real diagnosis: pancreatic cancer.
He immediately sought treatment at the Stanford University Medical Center in the form of chemotherapy and the experimental drug Vatalanib and at first he responded well to the treatment. Once the media got hold of the news, chaos ensued with reports about the star being on death's doorstep and claims that he was transferring his millions to his wife.
Despite claiming that his cancer had not made its way to his liver, by January of 2009 Patrick admitted to having a "tiny little mass" while being interviewed by Barbara Walters. Later that month he was hospitalized with pneumonia, which was said to be a side effect of his chemotherapy treatments.
On 14 September 2009, at the age of 57, Patrick Swayze passed away. His agent, Annett Wolf, issued the following statement "Patrick Swayze passed away peacefully today with his family at his side after facing the challenges of his illness for the last 20 months."
Patrick was cremated and his ashes were scattered across the grounds of his beloved California ranch, where he lived with Lisa and his many pets.
Patrick Swayze's Legacy
Patrick always wanted to become a dad and in his memoir 'The Time Of My Life' he revealed that not having children was one of the biggest regrets of his life. He wrote "I couldn't wait to become a dad… And I wanted to be the best father I could be, the kind of father my dad had been to me. We figured we had plenty more years ahead of us."
While it is devastating that he couldn't be remembered through a child, Patrick's legacy lives on in different ways. Most importantly, the fact that he never stopped working in spite of his diagnosis is a huge inspiration to those battling cancer.
His widow continues to fight for cancer research and campaigns for a cure. Furthermore, the star is fondly remembered in hip hop songs by rappers including Notorious B.I.G, Sir Mix-a-Lot, Tupac, Method Man, and Frank Ocean to name a few.