Prince was a popular musician who rose to fame in the late 1970s. His unique sound and extraordinary talent have gone on to influence a whole generation of acts.
Prince's final words took place on stage at a dance party on Paisley Park on April 16, 2016. The singer wasn't well enough to perform. However, he did make an appearance on the stage to show off his new guitar. According to reports, he told fans to "wait a few days before you waste your prayers on me."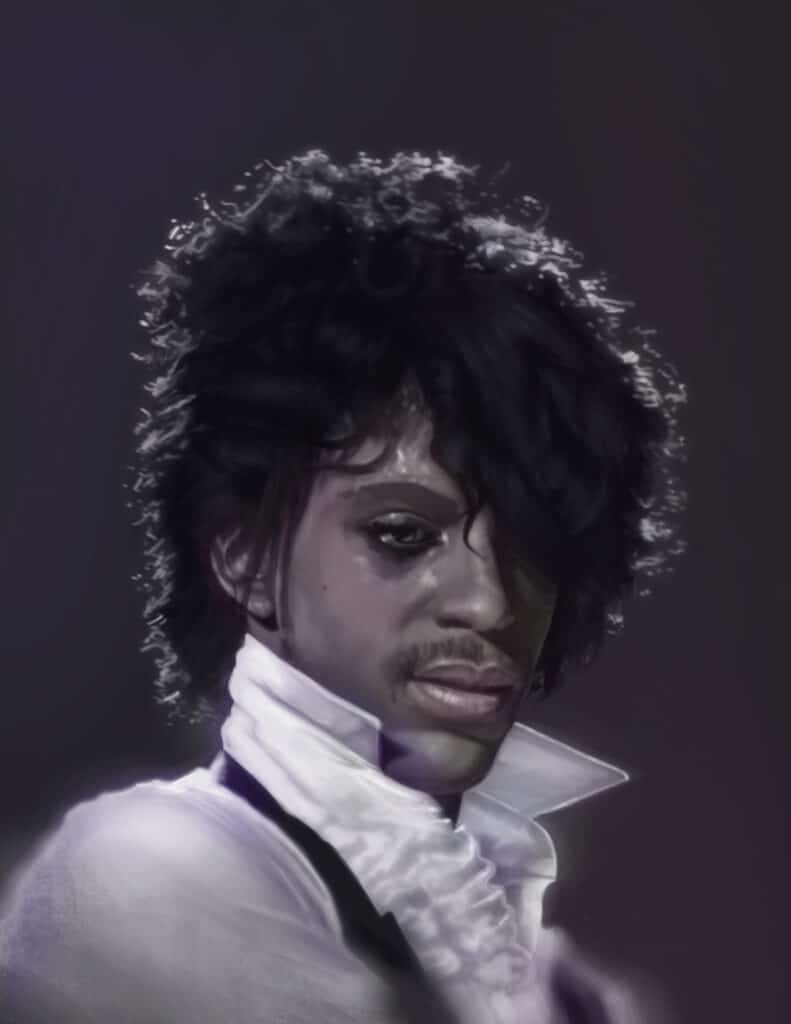 Despite being hospitalized the week before, the news of Prince being dead was still a shock and a sad time for fans. Today, we are going to cover the events surrounding his death.
Why Was Prince Hospitalized The Week Before His Death?
Prince was hospitalized on April 15 after his plane was forced to make an emergency landing in Moline, Ill. A representative stated that he also had been battling a bad case of the flu. Prince was forced to cancel two concerts.
It was reported that he returned home after being released from the hospital.
The Day He Died
On April 21, 2016, Prince was found unresponsive in a lift at his Paisley Park Studios in Minnesota. An autopsy found that he had overdosed on the painkiller fentanyl. Prince died at the age of 57.
A lawsuit would later reveal that Dr. Michael Schulenberg played a "substantial part" in his death, which he denied.
Family Lawsuit
Schulenberg continued to deny that played a part in Prince's death. However, in 2018, the family lawsuit, which was filed in Hennepin County District Court, said the opposite:
"He failed to appropriately evaluate, diagnose, treat, and counsel Prince for his recognizable opioid addiction, and further failed to take appropriate and reasonable steps to prevent the foreseeably fatal result of that addiction."
Schulenberg's lawyer, Paul Peterson, said he had intentions of defending the case:
"We understand this situation has been difficult on everyone close to Mr Nelson and his fans across the globe. Be that as it may, Dr Schulenberg stands behind the care that Mr Nelson received. We intend to defend this case."
In January 2020, it was announced that Prince's wrongful death case was dismissed. Still to this day, no one has been criminally charged as the source of the counterfeit pills that killed him still remains a mystery.
His Final Tweets
The day after the dance party, on April 17, Prince took to Twitter to thank fans and referenced lyrics from his hit single "Kiss": "THANX EVERYBODY 4 UR EXTRA TIME & UR…"
His very final tweet was shared on April 18, where he posted a link to a Minneapolis record store.
The Reaction From Famous Faces
Prince was very influential and inspired a whole generation of stars. As soon as the breaking news got out, a series of high-profile names went on social media to share their love and appreciation for the Grammy Award winner.
Former President Barack Obama used his Facebook page to honor Prince on the day of his death, expressing that the world lost a creative icon. He and his wife, Michelle Obama, joined millions of fans around the globe and mourned his sudden death. Obama described Prince as a virtuoso instrumentalist, a brilliant bandleader, and an electrifying performer.
Billy Idol, Usher, Alicia Keys, Paul McCartney, Cyndi Lauper, Boy George, and Missy Elliott were a few of many musicians who immediately took to Twitter to pay their respects.
On Instagram, Bruno Mars shared a photo of a handwritten message Prince wrote for him, which read "may your only heroes be God and yourself." Mars insisted that Prince is still one of his heroes and that he will always have a special place in his heart.
That same year, Madonna paid tribute to the icon and performed "Nothing Compares 2 U" and his signature single "Purple Rain" with Stevie Wonder at the Billboard Music Awards.
How Prince's Legacy Is Being Celebrated
Prince has an Instagram account that celebrates his life and legacy. The page is updated regularly with some of his iconic quotes and vintage photographs from the archives.
The Prince Estate has teamed up with Legacy Recordings to reissue Prince's back catalog. Through his online store, fans are able to purchase new merchandise.
In 2017, London's famous O2 Arena opened up an exhibition, My Name Is Prince, that gave fans the chance to view some of his costumes, awards, handwritten song lyrics, props, and instruments for the first time up close.