Legendary hiker and modern nomad, Chris McCandless – who often went by the alias 'Alexander Supertramp' – is one of the biggest anomalies in American culture. Popularised by Emile Hirsch's acting exploits in the big-screen biopic 'Into the Wild' (2007), McCandless spent his short-lived vagrant existence drifting from place to place, living frugally, and meeting all kinds of curious characters along the way.
Born in El Segundo, California, Chris McCandless spent his formative years in the Golden State before moving to Annandale, Virginia, at a young age. By all accounts, his upbringing was a major source of anger and resentment for him and encouraged him to pursue a life away from his family.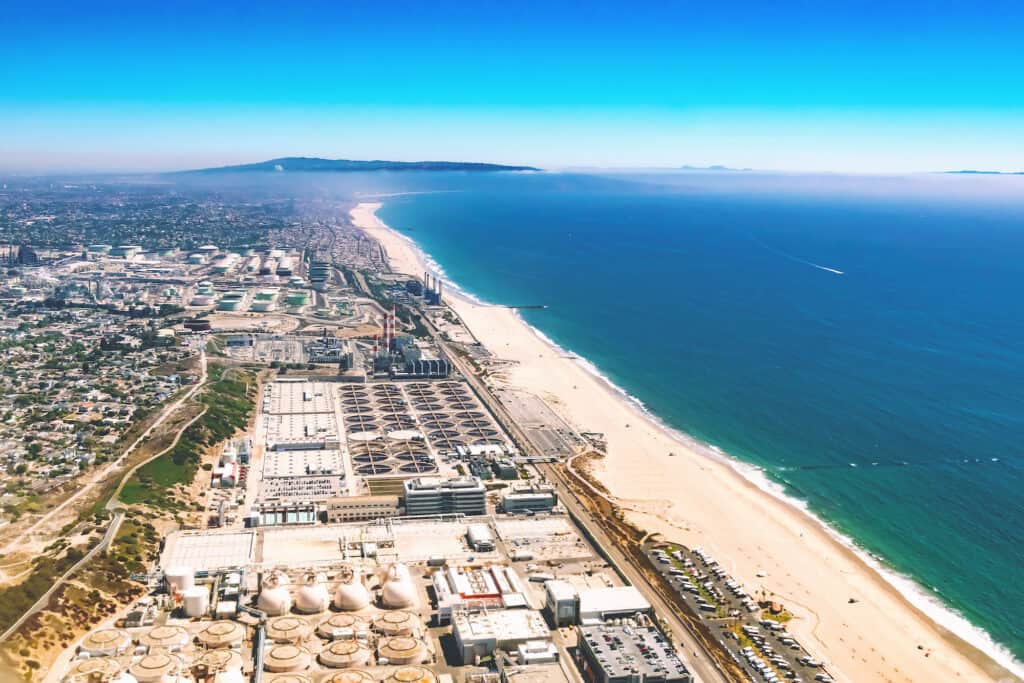 In her memoir, 'The Wild Truth', his sister detailed the emotional and physical abuse they suffered when they were children and how her brother's troubled relationship with their father helped him construct his unique worldview.
Dying at just 24 in a remote part of Alaska, McCandless's adventurous spirit and pursuit of the unknown eventually proved fatal for the young man, but he has gone down in American folklore nonetheless.
A Violent Upbringing
It's worth mentioning that McCandless's impecunious odyssey throughout North America is not universally respected, in fact, there are many that thought he was "mentally unstable" as opposed to brave, fearless, and intrepid.
However, in her memoir, Carine McCandless states that many also "admired Chris for his courage and felt inspired by his transcendent principles, his charitable heart, his willingness to shed material possessions and to follow what he believed was the path to a pure existence".
But, let's not jump ahead. Every story has a beginning and McCandless's own story began with a baptism of fire.
McCandless, who grew up with his sister – who he was very close to – is said to have endured a violent upbringing and was often at the receiving end of physical or emotional abuse or in many cases, psychological abuse such as manipulation.
One of the many things that bred mistrust, disillusionment, and resentment in McCandless's young mind was the acknowledgment of his father's former marriage – in which he had reared six other children – and the fact that both relationships overlapped with one another.
The truth that his father was effectively splitting his time between two families during the time he was born rocked McCandless to the core and, from that point, essentially crippled his relationship with his father from a young age.
However, by the time McCandless had graduated from Emory University in 1990, the young man was just about ready to enact his master plan.
In a letter to his sister, McCandless expressed his hatred for his parents, saying: "Once the time is right, with one abrupt, swift action I'm going to completely knock [our parents] out of my life. I'm going to divorce them as parents… I'll be through with them once and for all forever."
Following his graduation, McCandless donated his savings – said to worth around $24,000 – to OXFAM and promptly left his old life behind, choosing instead to adopt a nomadic lifestyle where he would not be tied to property, possessions, or people.
It was at this time that Chris McCandless faded into obscurity and the alias 'Alexander Supertramp' was born.
The Penniless Odyssey of Alexander Supertramp
While the movie 'Into the Wild' often appears to document a long life of adventures and misadventures across the rugged terrain of North America, McCandless' odyssey only actually lasted for around two years before he met his untimely fate.
During the early years of his travels, McCandless visited all sorts of different parts of the country and met a vast collection of interesting characters along the way.
He worked intermittently in a variety of different jobs in restaurants and farms and even worked at a grain elevator at one point.
His adventures took him all across the U.S. from the Colorado River to Arizona, but the young man had always had his sights firmly set on Alaska, a land he saw as the perfect escape from all of society's ills.
It was during his reconnaissance of the remote Alaskan wilderness that McCandless eventually died. Effectively stranded at an abandoned bus – often referred to as "the magic bus" – McCandless became very malnourished and weak.
Theories concerning McCandless's sad death vary from starvation to bad mushrooms and other flora.
In his journal, McCandless's last entry read: "I HAVE HAD A HAPPY LIFE AND THANK THE LORD. GOODBYE AND MAY GOD BLESS ALL!"
Ultimately, it's difficult not to feel a sense of sadness when thinking about the life and times of Alexander Supertramp, but, although his adventures proved to spell his own demise, McCandless's story has become a source of inspiration and individuality for young people eager to forge their own destiny and insert control and authenticity into their lives.
In 2020, "the magic bus" was airlifted out of the Alaskan bush in an attempt to deter "pilgrims" from making the treacherous pilgrimage to the site of McCandless's death.