The first U.S. president is known for commanding the colonial army during the American Revolutionary War, but where did this revolutionary leader grow up?
George Washington grew up in Westmoreland County, Virginia, on his family's plantation. He was the eldest of six children and managed the plantation with his mother after his father's death.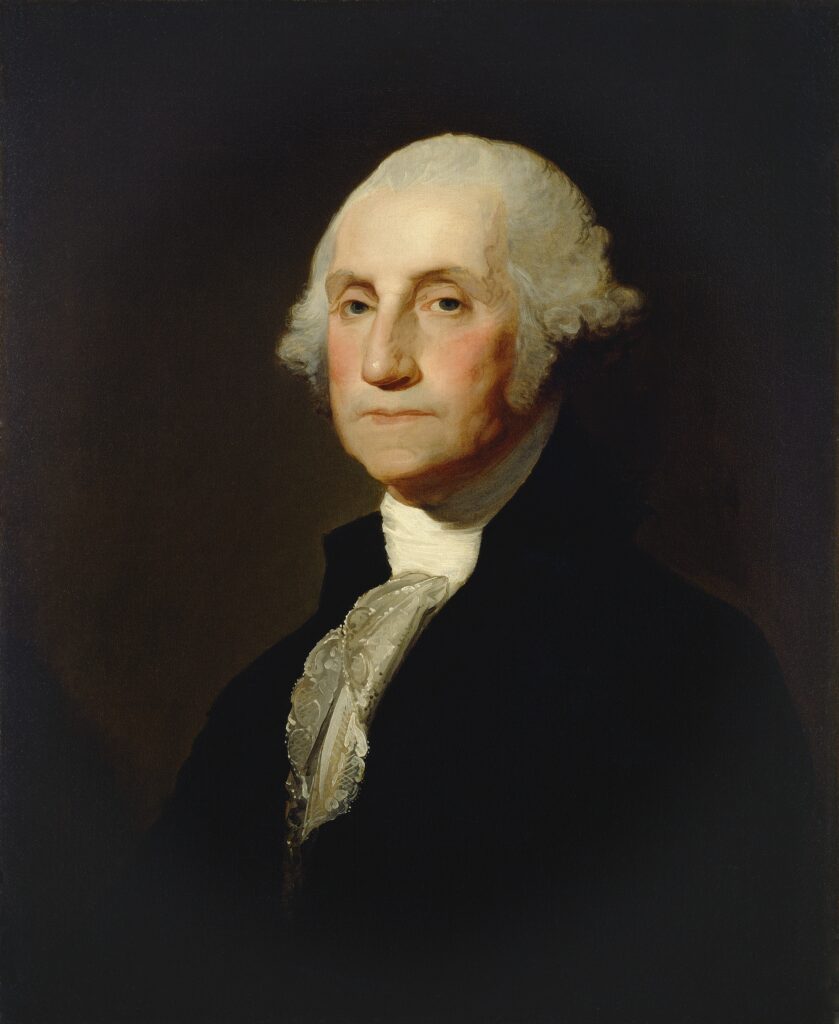 George Washington is a significant public figure in American political culture and history. His life provides a fascinating insight into the beginnings of American society.
Early Life
George Washington was born on a plantation in 1732 to parents Augustine and Mary Washington. A wealthy family like George Washington's meant that he likely grew up with private tutors, and he eventually excelled in mathematics.
He became a surveyor so that he would assess land for property boundaries and real estate pricing. This employment meant he became a relatively wealthy landowner.
Although he had no prior military experience, George Washington was put in charge of the colonial Virginia militia in 1952. He fought in the French and Indian wars, and upon his return, he was elected to the Virginia House of Burgesses. 
The Virginia House of Burgesses was the representative electoral body of the colony of Virginia.
Around this time, in 1759, George Washington married Martha Dandridge Custis and became the stepfather to her two children. The Washingtons never had children of their own.
In addition to working as a politician in the Virginia House of Burgesses, George Washington also ran Mount Vernon, a plot of land that he inherited from his late half-brother, Lawrence Washington. Lawrence died in 1952 from tuberculosis.
Interestingly, George Washington's only trip outside of America was to Barbados with Lawrence Washington, as he thought the climate would help Lawrence's illness.
George Washington also owned slaves in addition to land – he claimed to own approximately 300 human lives. Although many credit him as becoming opposed to slavery later in life, he did not order anyone to be freed until after his wife's death, although many people tried to run away and escape him and the harsh conditions of Mount Vernon.
Additionally, despite a popular myth that George Washington's dentures were made from wood, it is much more likely that they were fashioned from the teeth of human slaves, in addition to other materials such as metal.
The American Revolution and Presidency
In June of 1775, George Washington was called on to command the Continental Army to fight the British Army. He has experienced the struggles of colonial tax for himself and believed in the cause.
Although he supported the revolutionary cause, his previous fighting experience in France and India was not significant enough to prepare him for the large-scale battles of this new war.
Initially, he wrote home to his wife, Martha Washington, to say that he would be home in time for the autumn. The war would actually keep him from home for eight years.
The fighting was fierce but none fiercer than at Trenton, which has been declared one of the most daring moves of the Revolutionary War. In the middle of Christmas night, George Washington and his troops crossed the Delaware River and attacked the unsuspecting British troops.
The British troops surrendered at Trenton, but the war continued.
Eventually, the British forces surrendered completely in 1781. George Washington's tactics had surprised everyone, as he led a much smaller army that had fewer supplies to victory over the British.
Then, he did something even more unexpected – he resigned.
At a time when he could have leveraged his successes into political power, he handed it over instead, intending to return to a private life with Martha.
Although George Washington returned to Mount Vernon, he was too passionate about politics and his new country to leave them behind altogether. He became concerned with the issues in Congress and eventually was chosen to look over the Constitutional Convention to make a strong Constitution for the new United States.
Again, after the Constitution was approved, George Washington wanted to return home to Mount Vernon, but his country had other things in mind.
George Washington was voted in unanimously as the first president of the United States of America. He served two terms.
George Washington was a complicated man and a complex figure representing the origins of what eventually became one of the most powerful countries globally. His legacy lives on in American politics and on the $1 bill.