Most of the country superstars are from small towns in the southern states. The 'Country Girl (Shake It For Me)' singer, Luke Bryan, is no exception.
Luke Bryan grew up in Leesburg, Georgia in the United States with his parents, brother, and sister. His father co-owned the peanut plant in town where Bryan worked throughout most of his high school days. He also spent a lot of time fishing in his hometown. When he was 19 his older brother died in a car accident.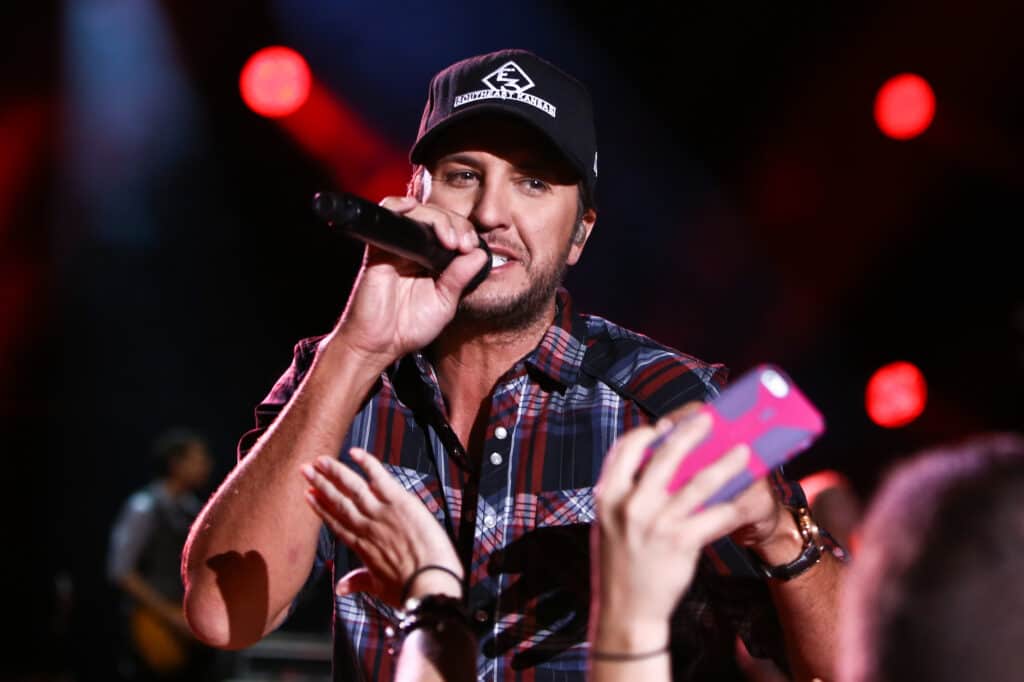 You can read more below about Leesburg, Georgia, Luke Bryan's life there, and his family tragedy.
Leesburg, Georgia
This small town in Georgia has a population of only 3000 people and is pretty far south within the state. It is around 178 miles south of Atlanta and fairly close to the border with Florida.
While most of the time you see small towns like Leesburg as a blip on the map and nothing more, there have been some historical events that happened there. It has also been the home of more than one famous person too.
Leesburg, Georgia is probably most famously known in the scientific community. It was very important in the study of malaria and there was a malaria research station in the town.
In 1924, it was where Lowell T. Coggeshall was able to collect mosquito larvae that helped him with his research on malaria. He later became the leading figure on Malaria research in the United States.
Leesburg was also the location of the famous Leesburg Stockade in 1963. This was when a group of preteen African-American girls was arrested for protesting segregation.
They were then held in atrocious filthy conditions for almost two months never being charged with any criminal offense. They were kept in a Civil-war era stockade that didn't have a working toilet or shower.
In terms of famous former citizens, Leesburg has more than Luke Bryan to its name.
The town was the home of two former MLB players, Hal Breeden and Merritt Ranew. NFL player Buster Posey is from Leesburg and so is the R&B singer Roy Hamilton.
While the town has had some dark history surrounding race, Luke Bryan has expressed that he is proud of the diversity of his high school growing up.
Luke Bryan's Hometown Life
The 'That's My Kind of Night' singer was born to LeClaire and Tommy Bryan on July 17, 1976. He was the youngest of their three children.
His brother was Chris Bryan and his sister was Kelly Bryan. Growing up, his father was one of the co-owners of the peanut farm and processing plant in their small town of Leesburg.
Matt Hendrickson at Parade was lucky enough to join Luke Bryan on his visit to his hometown in 2014. In his article, he describes Luke's childhood home as a two-story house painted a light yellow.
The house is only a few minutes walking distance from the peanut plant where Luke worked part-time for his father growing up. While working there, he would help to prepare and dry out the peanuts for packaging.
Luke even told Hendrickson "I loved growing up here. It was black, white, Mexican. We'd all go out in the schoolyard and break-dance."
The country star's main pass time growing up, outside of performing, was fishing. He would often go to Muckalee Creek to fish.
His time spent there has been the inspiration for some of his songs like 'Muckalee Creek Water.'
You can watch Luke Bryan showing Parade around his hometown in the below video.
While Luke Bryan has consistently said he loves his hometown, growing up there didn't leave him with only fond memories. Tragedy struck his family right when he was going to leave for Nashville.
Luke Bryan's Family Tragedy
When Luke was 19, his brother Chris was killed in a car accident when he was only 26-years-old. While Luke turned to his faith to try and come to terms with the death, his parents were hard hit.
He put his life on hold to help support his parents through the rough time. He continued to work at the peanut plant and play evening bar gigs.
However, Luke's efforts couldn't stop his parents from divorcing. His father eventually gave him the go-ahead in 2001 to move to Nashville to pursue his country music career.
For six-years things with his family were fine, but tragedy struck again when his sister Kelly died suddenly in 2007. The cause of her death still remains unknown even after multiple autopsies.