It seems that some people are simply born with a special gift, a natural talent, and one perfect example of that would be the global phenomenon and superstar Madonna. How did the rightfully titled Queen of Pop come to be who she is today, was it due to where she was raised?
Madonna grew up in a suburb in Detroit, Michigan. Born in Bay City, Madonna's parents moved to Detroit when she was at a very young age, living in the Pontiac and Avon Township suburbs of the city.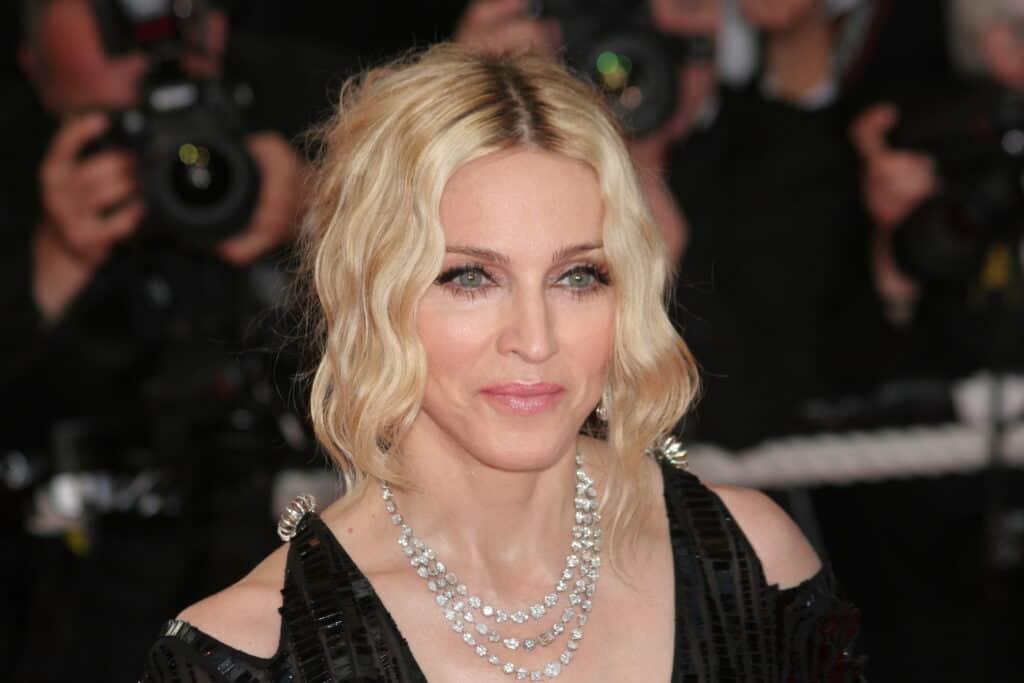 Madonna is a long way now from her Detroit roots. She's known for being one of the world's most acclaimed singers and performers, selling millions of records and filling out stadiums in every corner of the globe with her performances.
What was the life that led Madonna down the star-studded path of the singer and performer that she is today?
The Birth of Madonna
On the 16th of August, 1958, a queen was born. Still, a lifetime away from her vaunted title of Queen of Pop, Madonna was born to humble beginnings in Bay City to her two parents Madonna Louise and Silvio Ciccone.
With a caring mother and father, who was an engineer for Chrysler and GM, the life that she was born into was the ideal picture of a classic hard-working American family, complete with traditional Christian values. Growing up in the suburban township that made up the background of her childhood and teen years appeared to be set to offer a fairly stable upbringing.
Unfortunately, tragedy struck Madonna's family, as her mother had fallen ill with breast cancer, succumbing to the disease at the age of 30. That kind of loss is incredibly difficult to deal with, even more so when you are at Madonna's tender age of five at the time.
Childhood In Michigan Suburbia
According to Madonna and those that knew her, she was a studious and hard-working child and teen during her time at St Frederick's, St. Andrew's, and West Middle School. A high GPA and a mindset focused on achievement meant that she had a lot of academic success in her schooling while growing up.
You might be left thinking that even though her comments have implied a less than stellar opinion of her surroundings growing up, that at the very least it appears she enjoyed her time at school, at least enough to do well in her classes.
Even then, though, it seems that just being a teenager was a largely negative affair for Madonna, even going as far as to describe herself as a 'hairy man-repeller' during that period. Might be a hard thing to imagine, but hearing her reasoning it begins to make a lot more sense.
Her Mother's Influence
Her reasoning behind the identity that she assumed during her high school years was partially informed by the tumultuous loss of her mother that she experienced, partially a symptom of it.
Right out of the gates she realized that success and opportunity only stand out to those who 'march to the beat of a different drum', and in Madonna's case, it was to be her own. She essentially sought to do the opposite of what everyone else her age was doing, rebelling against social norms and the expectations of her peers – a philosophy that she continued to follow long into her later life.
She attributed this lack of regard for others' opinions to the fact that she had no mother figure in her life to teach her any of the 'rules' of being a young woman. Even more important than that, the death of her mother taught her something else.
Firstly, seeing her mother struggle silently with her condition and continue to soldier on without wallowing or experiencing self-pity gave Madonna a powerful lesson in dealing with misfortune.
Secondly, Madonna became preoccupied with the concept of her mortality. Instead of being consumed by morbid thoughts, Madonna was driven to take a hold of as many opportunities as possible, making the most of her life and not wanting to waste any of the time that had been given.
Although a lot of it molded her into the person that she would later become, and she did her best to extract the best out of that she could, it's clear that the loss of her mother was one of the biggest influences on her life growing up.