Famous actor and comedian Martin Lawrence is known for his hilarious roles in movies like "Bad Boys" with Will Smith, and as an FBI agent in "Big Momma's House." With all his successes, it's normal to be curious about where this Hollywood superstar grew up.
Martin Lawrence was born in Frankfurt, Germany, as his father was serving in the U.S. Military at the time. However, his family soon relocated to Maryland, and Martin Lawrence attended high school in Landover, MD, where he grew up.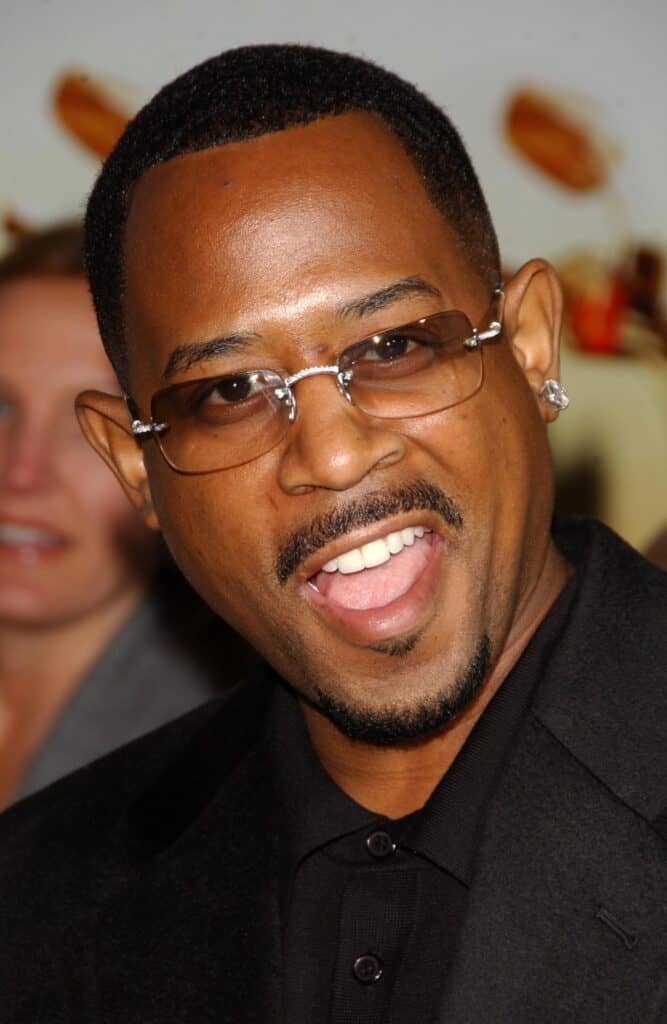 Martin Lawrence grew up in Landover, MD, but he also grew into a great comedian; by all accounts, he expressed a natural affinity for comedy from a young age. This natural talent grew into a storied career, leaving many fans wondering what's next on the horizon for Martin Lawrence.
Early Life
Martin Lawrence was born into a large family as the fourth of six children on April 16th, 1965, to parents Chlora and John Lawrence.
It would have been impossible to have known then that the young Martin Lawrence would have gone on to achieve Hollywood stardom, but his parents seemed to have anticipated greatness. They named him after civil rights activist Martin Luther King Jr. and got his middle name, Fitzgerald, from the past U.S. President, John Fitzgerald Kennedy.
His parents divorced when Martin Lawrence was only eight years old, and Martin Lawrence lived with his mother and siblings. His mother worked incredibly hard to provide for them, juggling several jobs – Martin Lawrence has stated that his comedy career began by cheering his mother up as a child.
He also looked to the stars for comedy inspiration. In a 1993 interview with Rolling Stone, Martin Lawrence said of his inspirations, "I looked to the old school. I looked to those I considered to be the best of their times. I consider Richard Pryor the best of all time."
Martin Lawrence was a bright student, though a class clown – he managed to find a balance between the two by cooling off in class but performing his stand-up routine for his classmates after. He had a passion for making people laugh from a young age.
However, that doesn't mean that all Martin Lawrence enjoyed was comedy. He also demonstrated a strong passion for boxing, even pursuing a boxing career.
Tragically, an injury to his eye cut this career path short, but there was a time when he was a Mid-Atlantic Golden Gloves contender.
This injury led to him pivoting career paths to comedy instead and moving to New York City, changing Hollywood history. Goodbye Golden Gloves, and hello Golden Globes!
Comedy Career
Martin Lawrence got his start in Hollywood through improv comedy. Although he earned a few small roles in television and films such as 'House Party,' 'Do the Right Thing,' and 'Boomerang,' his big break was yet to come.
HBO hired Martin Lawrence to host the groundbreaking stand-up comedy series 'Def Comedy Jam,' which he did from 1992-1997. You can watch Martin Lawrence's talented crowd work in the video below, where he roasts his audience's fashion faux pas while sporting a Canadian tuxedo:
He went on to host Saturday Night Live – once. After a couple of raunchy comments during his monologue that left a bad taste in people's mouths, he was banned forever from the program, but both SNL and Martin Lawrence had a sense of humor about the ordeal.
In the words of the SNL writers, "It was a frank and lively presentation, and nearly cost us all our jobs."
Still, Martin Lawrence was on top of the comedy world.
He even had a show named after himself, 'Martin,' which aired, thankfully, on FOX instead of Saturday Night Live's NBC. Martin Lawrence's 'Martin' was an enormous hit with audiences and became one of FOX's top-rated shows at the time.
He also starred in the big box-office films, 'Bad Boys' and 'Big Momma's House,' to huge commercial success, and reprised these roles for sequels that were additional audience hits. Martin Lawrence's signature brand of endearingly raunchy comedy proved to be a draw for audiences, who loved his hilarious characters.
Martin Lawrence reprised his role as Marcus Burnett, the stressed-out family man cop working alongside Will Smith's stylish high roller Mike Lowrey, in the third installment of the Bad Boys trilogy, 'Bad Boys for Life,' in 2020, 25 years after the original film.
Hopefully, the comedy world will see much more from Martin Lawrence in the future – perhaps a Golden Globe for the best comedic actor?