American politician Bernie Sanders is known for his career in the Senate and his two presidential campaigns. He was once the mayor of Burlington, Vermont — does he still live in the city?
Bernie Sanders lives in Vermont, as he owns a home and a beach house in the area. He also owns a home in Washington, D.C., which is approximately three blocks from the Capitol.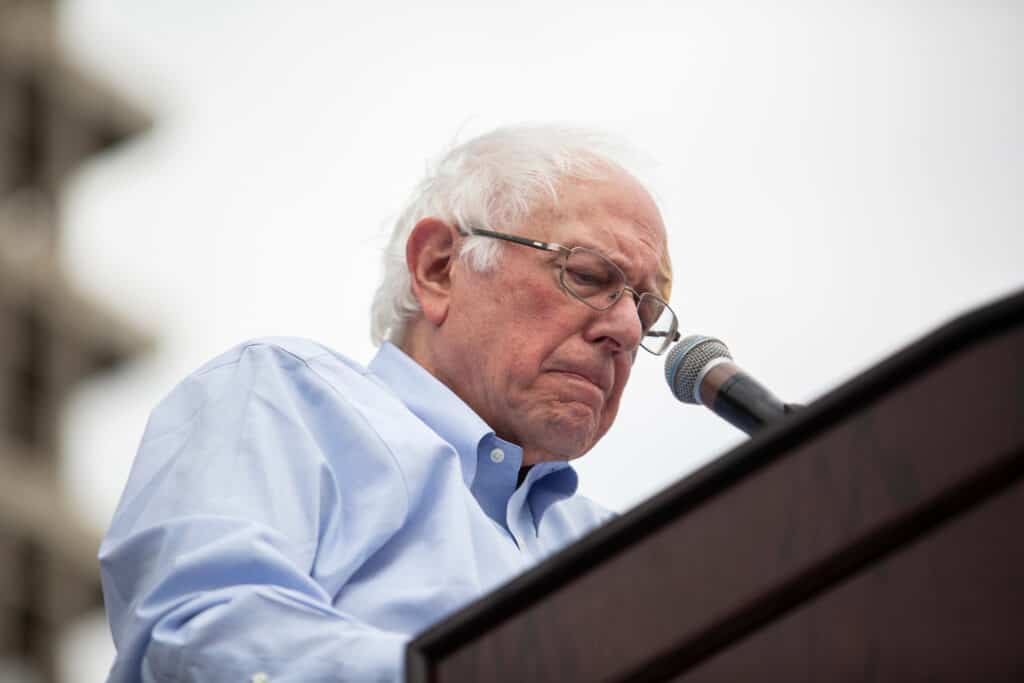 Although three homes might seem like a lot for the independent politician who ran his two Democratic presidential campaigns on a platform of income inequality, the houses are not so lavish. Still, the homes make up a modest but substantial real estate portfolio.
Beach House in North Hero, Vermont
People Magazine reports that Bernie Sanders purchased the beachfront property in the tiny area of North Hero in 2020 after ending his campaign for Democratic nominee in that year's presidential election.
He purchased the home for the modest price of $575,000, which is not so splashy when compared to many other celebrity homes, but still a pretty hefty price tag. The house has four bedrooms and three bathrooms.
Franz Rosenberger of Coldwell Banker Island Realty told People Magazine that Bernie Sanders purchased the lakefront property due to his grandchildren, saying, "They've got grown kids and grandkids, and it's going to be a gathering place for them in the summertime."
The property also comes with a guesthouse for visitors and sits on 500 feet of lakefront views.
Bernie Sanders has spent most of his career advocating for the working class, which is why many found it funny that the Senator now owns a beach house property. However, Vanity Fair reports that Bernie Sanders remains one of the poorest Congress members and has one of the lowest net worths in the Senate.
The home is approximately 30 minutes by car away from Bernie Sander's home in Burlington, Vermont, where he served as mayor from 1981-89.
Home in Burlington, Vermont
Bernie Sanders is the longest-serving Independent in Congress, thanks to his Vermont voter base — although the population of Burlington, the state's largest city, is known for being progressive, the rest of Vermont skews fairly Conservative. This speaks to the broad appeal of the politician's political platform.
In fact, the politician has deep ties to Burlington, Vermont, as he served as the mayor from 1981-89. Bustle reported on how deep his ties to the area go, stating that during his time as mayor, Bernie Sanders would do things such as personally riding snow plows to make sure that roads in the area were clear after storms.
It's no wonder, then, that Bernie Sanders would want to stay in the area that has supported him all this time.
A friend of Bernie Sanders told NPR that, "I think he needs to get his feet on the ground in this state and in this city to feel at home with himself, and I think that is a great thing. He's grounded here."
Bernie Sanders purchased his current Vermont home in 2009 for just over $400,000. Although the home is Bernie Sanders' primary place of residence, it is also used as a rental property given the amount of time he spends away from home.
Washington, D.C. Property
If Bernie Sanders is spending time away from home, it is most likely at his property in Washington, D.C. It makes sense for Bernie Sanders' third home to be in the US capital, as he works there — otherwise, he'd have a downright terrible commute.
Bernie Sanders reportedly purchased the property for $489,000; it is a historic home that dates back to 1890.
POLITICO reported on the tale of Bernie Sanders' three homes and approximately $2 million net worth, which seem out of place given his repeated statements about the wealthy. Although the subject of Bernie Sanders' wealth has provoked partisan jabs due to the nature of his political views, it does appear that he has been frugal throughout his life.
For example, his mayoral campaign in 1980 was based on a platform of tenants' rights and, at the time, still rented instead of owned a home. Bernie Sanders has experienced debts and mortgages, and his three homes are the product of extensive saving and a profitable book, evidenced by the politician's tax returns.
When asked about his wealth, Bernie Sanders said, "I wrote a best-selling book […] If you write a best-selling book, you can be a millionaire, too."