Marshall Bruce Mathers III, more popularly known as Eminem, is an American rapper, songwriter, and producer. Eminem is considered one of the greatest rappers of all time and he is credited with having broken the racial barriers for the acceptance of white rappers in America. Eminem has been in the music industry for over two decades and has won a number of awards for his contribution to music, as well as had many chart-topping hit singles throughout his career.
Despite the US music industry being centered in Los Angeles, California, Eminem has chosen to stick to his Midwestern roots and continue living near Detroit, Michigan. He lives in a wealthy suburb known as Rochester Hills, in a 15,129 square foot mansion.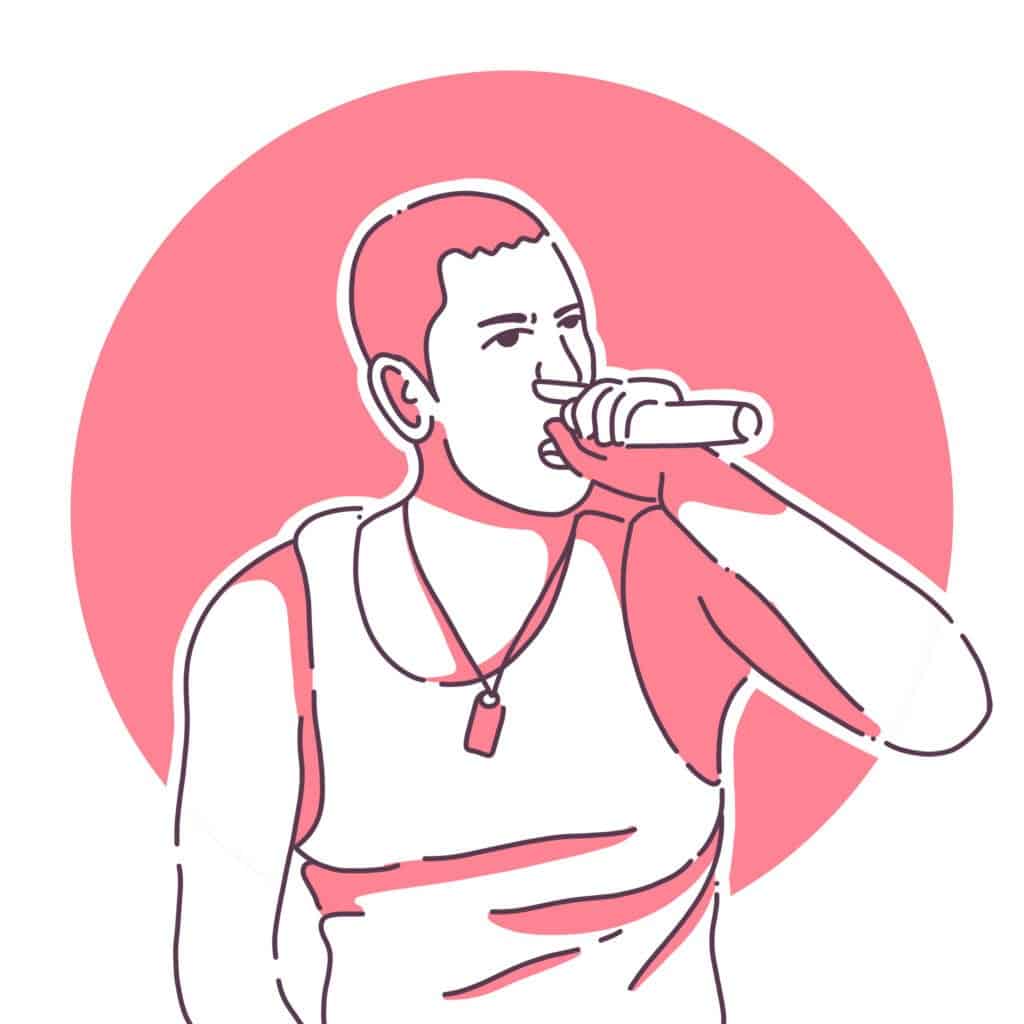 Eminem's home is over 5.7 acres, and he bought the home back in 2003 for $4.75 million. That's a complete steal and definitely a good investment on his end, as a home this massive would be worth way more in California.
Marshall Bruce Mathers III's Rise to Fame
Eminem was raised by his mother, Deborah Mathers, and was abandoned by his father during his childhood. He had a pretty rough upbringing in small towns throughout the Midwest, specifically Missouri and Michigan because of his mother's inability to hold down a job.
The pair moved quite frequently and didn't have much money, forcing them to live in housing projects and struggling to make ends meet. Eminem was forced to change schools two or three times a year, making it hard to make friends.
Throughout his high school years, Eminem kept to himself, never had many friends, and was oftentimes bullied. He stated that he used to get shoved into lockers, hit in the hallways and even beat up in the bathrooms.
He eventually dropped out of school at the age of 17 and because of his emotional and physical struggles, he would focus on music to take some of his pain away. Eminem always held a passion for language, despite being a poor student, and he emerged in the genre of hip-hop.
Eminem stood out in the rap scene, with almost all rappers being black, but nevertheless, Eminem decided to start participating in rap competitions in the area. Eminem proved to be highly skilled at freestyling at rap battles and became one of the most respected beginner rappers in Detroit.
He still worked odd jobs in order to support himself, but he always knew he wanted to make it in the rap industry. He attended the Rap Olympics MC Battle in 1997 in Los Angeles, where he caught the attention of popular music producer, Dr. Dre.
Dr. Dre was so impressed that he decided to work with Eminem to produce a debut chart-topping album.
After two years of working with Dr. Dre, Eminem released "The Slim Shady LP" which became an instant success, selling over three million copies. Fans loved the humor and chaotic energy that his lyrics brought into the rap world, and they found every single to be catchy and different from all others.
His second album, "The Marshall Mathers LP" sold 19 million copies worldwide, won a Grammy Award for Best Rap Album and is even considered one of the greatest rap albums of all time. Although some of his lyrics would cause major controversy during the times his songs were released, his success continued to prosper for the next two decades.
Eminem's Michigan Residence
Eminem still remains an absolute icon in the music industry, and despite the music scene being mostly centered in Los Angeles, Eminem chose to stick to his Midwestern roots. His primary residence is in Rochester Hills, Michigan.
Rochester Hills is a wealthy suburb of Detroit and the artist lives in a 15,129 square foot mansion that features six bedrooms, 9.5 bathrooms, a tennis court, a lake and launch dock, a pool, and a five-car garage.
Eminem bought the house back in 2003 for $4.75 and quite honestly, that's an absolute steal for the size of the house. A house that size would be worth double, if not triple, the amount on the West Coast!
Eminem has three children that he has full custody of, and the home is a perfect place to spend quality time together. His daughters were raised in the home and were definitely shielded from the sometimes-hectic Hollywood scene.
Despite the fact that Eminem travels to California to work on various music-related projects, he's stated that he doesn't feel the need to live there full-time.