Hugh Grant, the notorious British heartthrob and star of films like "Briget Jones's Diary" and "Notting Hill," is undoubtedly a fixture in Hollywood. Did Hugh Grant stay true to his "Notting Hill" roots, or did he move to Tinseltown?
Hugh Grant lives in Chelsea, London, with his family. However, the blockbuster star also owns several properties across England — and one in Sweden for good measure.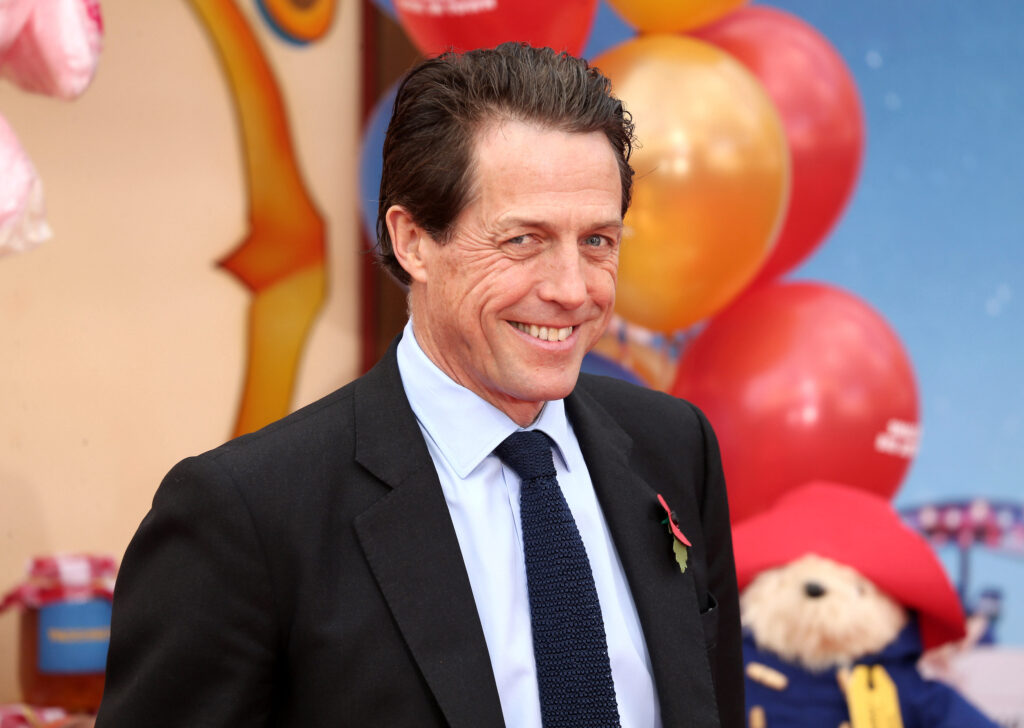 Hugh Grant might be known for his movie roles, but this superstar is also a superstar of the real estate game. His luxury properties are everywhere, although his primary place of residence is in Chelsea.
Homes in Chelsea
Hugh Grant owns several different homes in Chelsea alone! Hello! Magazine reports that Hugh Grant purchased a £17.5 million, or approximately USD 24.2 million, home in the area in 2019.
Hugh Grant lives in this southwest London property with his wife Anna Eberstein and their three children. Neighbors in this exclusive area include Pippa Middleton and her husband, James Matthews.
It's a semi-detached home with six bedrooms located in one of the most exclusive areas around. Although most other details of the property are private, it has been reported that Hugh Grant purchased the home outright.
Yes, that's right — in cold, hard cash.
However, that's not the only property that Hugh Grant owns in the Chelsea area.
Hugh Grant also purchased a home for Tinglan Hong, who is the mother of two of his children, in 2011. The property sold for a reported £1.2 million, or approximately $1.66 million in USD.
Hugh Grant also has a third property in Chelsea that he purchased way back in 2000, for £2.1 million, or approximately $2.9 million in USD.
Although all these properties constitute an impressive real estate portfolio on their own, Hugh Grant did not stop there.
Notting Hill Residence
Hugh Grant also owns a property in Notting Hill, an area made famous after Hugh Grant's performance in a film with the same name. The 1999 film grossed $370 million worldwide and starred Hugh Grant alongside America's sweetheart Julia Roberts as a timid bookshop owner.
Hugh Grant bought the Notting Hill property in 2016, however as The Daily Mail reports, he no longer lives there. He originally purchased the home for £10 million, or $13.8 million USD.
Instead, Hugh Grant now rents out the home by the month, at a rate of £7000 per week or approximately $9680 USD.
That's a hefty price tag, but the investment might be worth it, as the home boasts five bedrooms and a bespoke kitchen — a far cry from the bachelor pad where Hugh Grant's character in "Notting Hill" lived with his messy roommate, Spike!
Additionally, the tenant is allowed access to one of the neighborhood's lush communal gardens.
Perhaps the high price point is worth it for superfans who want to stay in a home owned by a famous actor. After all, it is in Notting Hill, the location of one of Hugh Grant's most successful films to date.
Other Real Estate Investments
However, those are not the only properties that Hugh Grant owns.
Hugh Grant purchased a villa for £500,000 in Torekov, Sweden, in 2015. That's approximately $691,500 in USD.
The reason for the Swedish purchase might be Hugh Grant's wife, Anna Eberstein, who is from Sweden. Marie Claire reports that Anna Eberstein founded Ace Slippers, a London-based company dedicated to Scandinavian slipper design.
The couple married in a low-key and private civil ceremony in 2018.
"I can see the lovely aspect if you marry exactly the right person, your best friend, and it's cozy, and it's lovely," said Hugh Grant.
In addition to these purchases, Hugh Grant also sold one of his real estate investments in 2003. He purchased an apartment in South Kensington in 2002 for £3.25 million (approximately $4.49 USD) and then sold it the following year for £3.5 million, making a tidy sum.
Although Hugh Grant has a number of real estate investments, there's one thing he can't buy: time with his family. The actor opened up in a "Late Night with Seth Meyers" interview and said that he misses his family dearly when he's filming on location.
"I thought it would be great to have a break, but every time I arrived in New York, I missed them so badly I was a mess, so every scene was suddenly a cue for tears for me. I'd even go into a cafe and ask for a cup of coffee, and the tears would come!"