Creator of the ultra-bestselling children's series "Harry Potter," J.K. Rowling is known for her fanciful tales full of magic and wonder. Where did this famous writer settle down?
J.K. Rowling lives near Edinburgh, Scotland, with her husband, Dr. Neil Murray, and their two children, David and Mackenzie. It was in Scotland that J.K. Rowling dreamt up the magical wizarding world of "Harry Potter."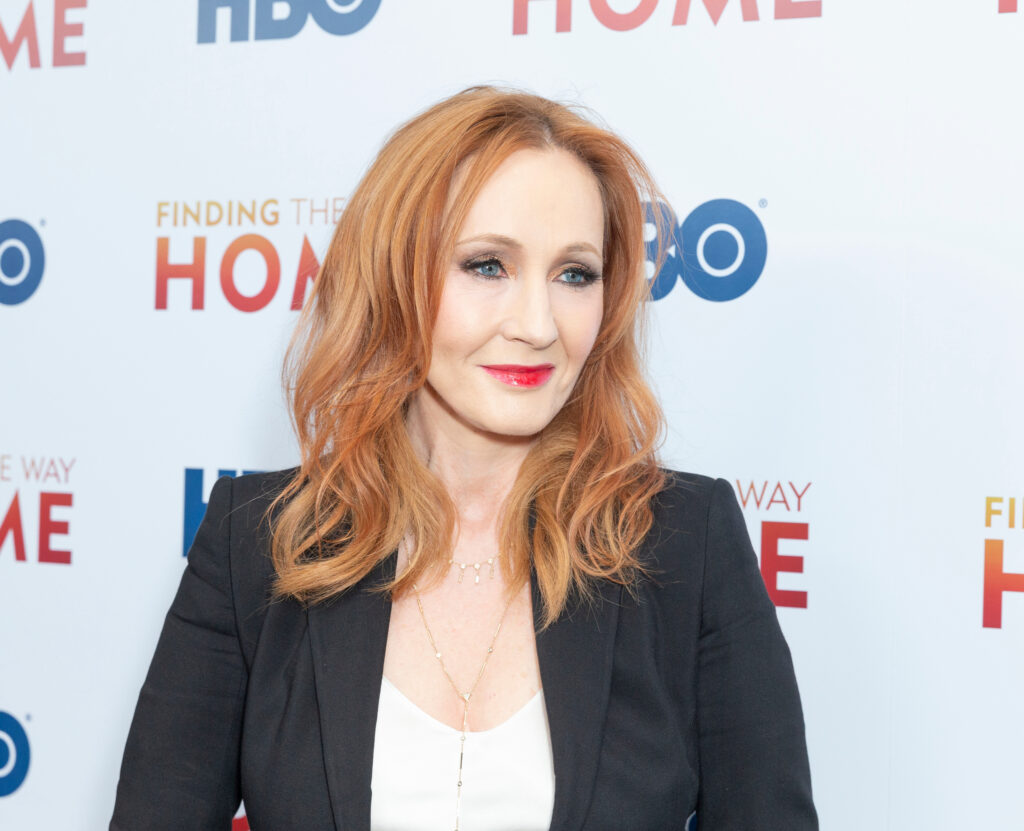 J.K. Rowling is one of the highest-paid authors in the world. Scotland was where she envisioned the sprawling scenes of "Harry Potter," but she wasn't always living the way she is now; instead, the famous author wrote her way up.
Life in Scotland
J.K. Rowling's official website lists her as living directly in Edinburgh, Scotland. However, a fan site has the inside scoop: J.K. Rowling sold her Edinburgh mansion in 2015 to make a move to an estate that the author purchased in 2011, called Killiechassie.
Why did the author make the move? Apparently, living directly in the city and being as famous as she is meant she was under too much scrutiny, so J.K Rowling made a move, into the countryside.
Bookstr reports that the mansion sold in 2015 for a whopping £2.25 million, which included magical-looking (although unfortunately, not actually magic) treehouses in the garden that were designed to resemble the Hogwarts castle from her children's book series, Harry Potter.
However, if one were to leave such a majestic abode, Killiechassie Estate would be the place to leave it for.
Killiechassie apparently stands for "the church of the steep face," so named after a church that used to be on the grounds.
Childhood Home in England
In addition to her current lodgings, J.K. Rowling also purchased her childhood home in Tutshill, Gloucestershire. The "Harry Potter" author bought the house in 2011 for around $505,000, according to Forbes.
J.K Rowling had previously lived in the home for ten formidable years, from the age of 9 to the age of 18. Many of the home's interior design and architectural choices are said to have inspired the aesthetic for the Hogwarts castle from her book series.
The house is called Church Cottage.
Although she purchased the house in 2011, fans were not aware of the fact until much later, as J.K. Rowling dedicated to keep the purchase private.
However, as the house is considered historic, renovation requests are made public.
In 2019, requests to restore the historic house were approved. Many were speculating about J.K. Rowling's plans for the home after its renovations are completed.
Net Worth
J.K. Rowling's net worth is estimated to be approximately $1 billion. However, Cosmopolitan noted that J.K. Rowling's charitable giving and donations actually caused her to lose her spot on the list of billionaires in 2012, meaning that technically, the author might be a twice-made billionaire.
Forbes noted that she was the second-highest paid author in 2020, just behind the prolific author James Patterson. She made $60 million that year.
However, in 2020 it was not her book series (at least directly) that was the source for the majority of her income; instead, most of J.K. Rowling's income in 2020 stemmed from Universal Studios' "Wizarding World," an amusement park based on her novel series, "Harry Potter."
Although more of her income in 2020 came from her franchising options than from her book sales alone, J.K. Rowling's book sales also weren't too shabby. Approximately 2.6 million J.K. Rowling books were sold between June 2019 and June 2020.
In addition to her income from Universal Studios, J.K. Rowling also donated generously, giving $1.25 million to causes related to the COVID-19 pandemic.
J.K. Rowling also founded the Anne Rowling Regenerative Neurology Clinic at the University of Edinburgh, to which the author donated $16 million. She named the clinic after her mother, who struggled with multiple sclerosis.
Although J.K. Rowling is known for donating to many philanthropic causes, in recent years she has also garnered less positive attention for herself due to her transphobic statements to the media and on Twitter.
An article published in The Cut in December 2020 reported how fans of her magical "Harry Potter" series struggled to connect the series that they loved as children to an author that had made it clear that she did not accept them on the basis of their gender identities.