Jenna Marbles, formally Jenna Nicole Mourey, is a popular vlogger, comedian, and YouTube personality with over 20.3 million subscribers to her YouTube channel. She started her career in the entertainment industry with Barstool Sports before creating her YouTube channel. Jenna is now considered one of the most successful YouTubers, beating other major influencers such as Logan Paul and Bethany Mota, in terms of views and subscribers.
In 2018, Jenna Marbles purchased her very first home in Sherman Oaks, California. This starter home is worth nearly $3 million and she has been living in it ever since with her boyfriend, Julien. Judging from her past YouTube videos in the residence, she seems to absolutely love the space, and prior to her departure from the platform, she shared a lot of it with her viewers.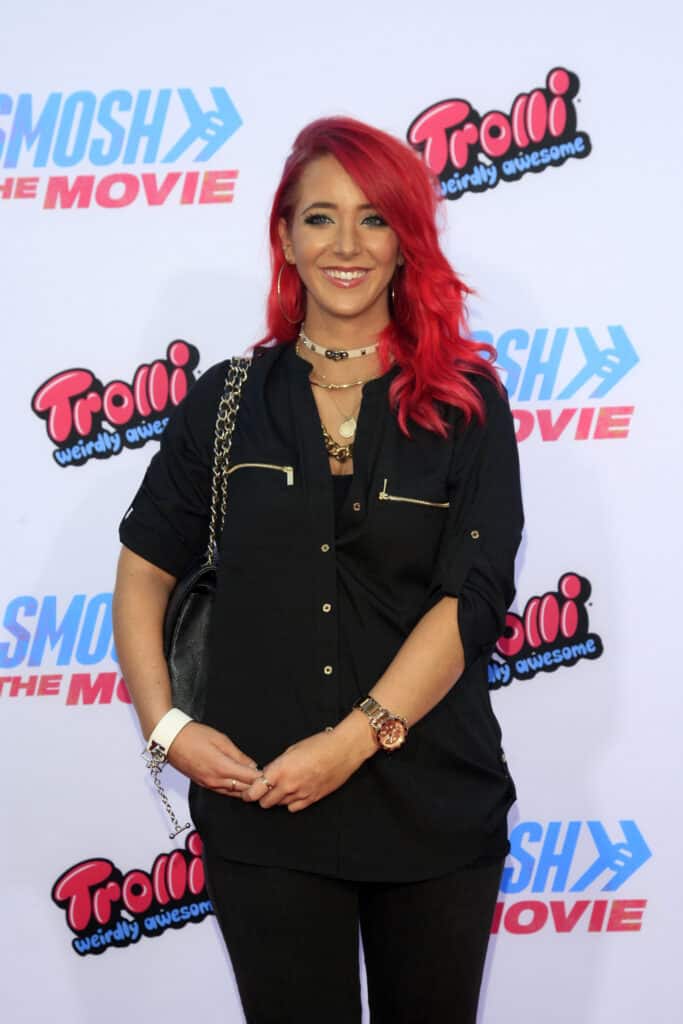 Jenna Marbles officially launched her YouTube career in 2010. It is no secret that her success on YouTube has been nothing short of astounding, with her monthly income being hundreds of thousands of dollars based on her views.
Jenna's success has led her to purchase the gorgeous home with her boyfriend and her four adorable dogs. However, in June of 2020, the YouTuber told her 20 million fans that she had decided to take a break from uploading new content due to allegations about her doing "blackface" and slut-shaming in the early years of her career.
The YouTuber's Beginnings With Success
Jenna Marbles is known for being funny, edgy, and real with her audience. She never cared about what she looked like on camera, and strived to create entertaining content for her viewers from the very beginning.
Jenna, originally from Rochester, New York, led a pretty normal life before exploding on Youtube. She lived in Cambridge, Massachusetts the day she uploaded her very first video and was working multiple jobs to put together the $800 she needed for rent.
She had just earned her Master's in Sports Psychology but didn't feel truly fulfilled living her life and working multiple jobs just to get by. Jenna started her YouTube channel in 2010 posting her first video titled, "Charles Franklin Marbles Is a Sad, Sad Man".
The video, which now has over 2 million views, featured her dog that has been featured in many of her videos since then. This video caught the attention of many people around the world, and surprised by how many views it got, she uploaded another video called "How To Trick People Into Thinking You're Good Looking".
The second video now racked up over 70 million views and truly jump-started her career on YouTube. The platform had still been relatively new, and over time, Jenna had been named "The Queen of YouTube" by multiple sources.
With her growing audience, Jenna Marbles had been presented with multiple big-time sponsorships and highly paying endorsement deals, many of which she declined. Jenna had always followed the business model of being completely real with her audience, meaning she did not accept deals from brands she wasn't truly a fan of.
In June of 2020, Jenna uploaded an emotional video called "A Message" which has since then been privated by the YouTube star. This surprised many fans, as the 11-minute video featured Jenna apologizing for her shameful behavior in older videos.
The videos she mentioned in her apology were from 2011 and 2012, which she stated were racist and sexist clips that should've never been uploaded. She spoke about previous incidents of her doing blackface, making comments about an Asian man, and slut-shaming, leading her to "move on" from her YouTube career.
Although the content she mentioned had not been visible or made public for years, amidst social pressure in 2020, the YouTuber felt the need to apologize for her actions. Since then, Jenna has not posted a video not posted on Instagram.
View her last Instagram post here:
Jenna's Stunning Sherman Oaks Residence
Before the controversy and drama on YouTube, Jenna had purchased a beautiful home in Sherman Oaks, California using a blind trust for $2,828,000. The residence was purchased in May of 2018 and she quickly moved in with her boyfriend, Julien Solomita, and dogs.
Of course, the home is gated with high-tech security, just like any celebrity home. From living in many different places and barely affording rent to her major success on YouTube, it wasn't a big surprise when news broke about Jenna buying a new home.
The 5,093 square foot residence sits at the end of a quiet cul-de-sac, features 5 bedrooms, 6 bathrooms, a pool, a massive kitchen, and a fountain out front. That's pretty nice for a starter home!
She shared a video of her newly purchased residence with her viewers on YouTube, titled "We Bought A House". The house tour was uploaded on May 16th, 2018, and has since then accumulated around 5 million views.