Mike Pence is an American politician and lawyer who served as the 48th vice president of the United States during Donald Trump's term as the president from 2017 to 2021. He is a member of the Republican party and has previously served as an active member of the United States House of Representatives from 2001 to 2013, as well as served as the 50th governor of Indiana from 2013 to 2017.
After concluding his time serving as the 48th vice president under Donald Trump, Mike Pence stated in his farewell speech that he would be returning back to his home state of Indiana by the summer in a new house, as he starts his house-hunting search. He has been living with his family since wrapping up his four-year term as vice president.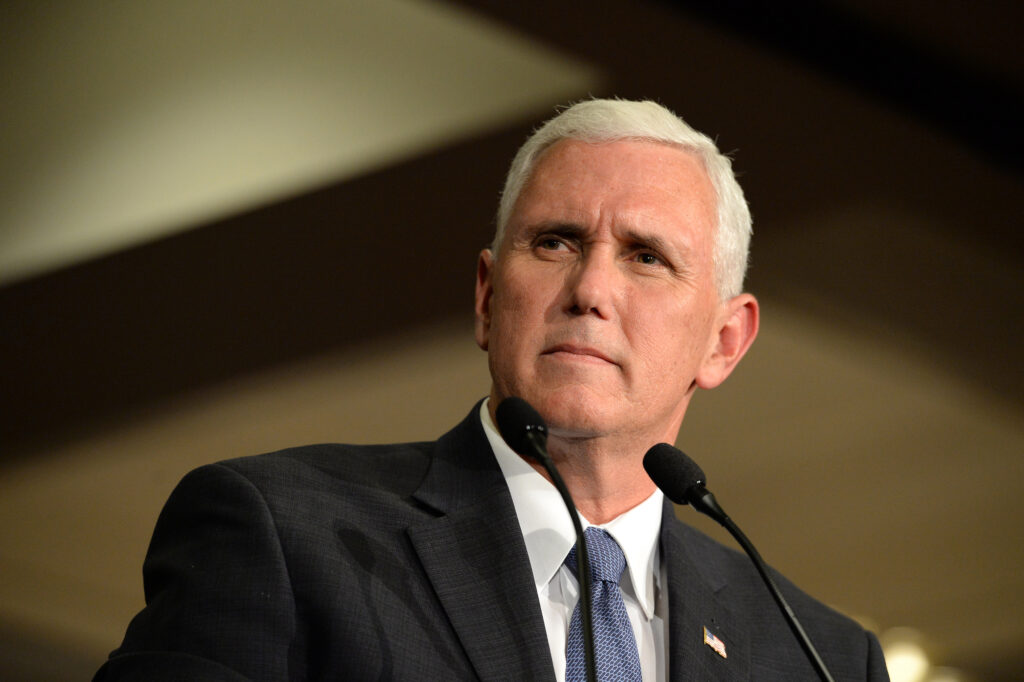 The former vice president has not owned a house in the state of Indiana since his time being the governor, and although the media has suggested various places of where exactly Mike Pence is staying, including former Indiana governor, Eric Holcomb's, cabin, and other various Indiana Republican politicians' homes, it has been concluded that for the meantime, he and his family are living with family members.
Mike Pence's Political Career Timeline
Mike Pence was born in Columbus, Indiana as one of six children. His father was a U.S. Army veteran and his parents were strict about teaching their children about their Irish Catholic beliefs, which ended up influencing young Mike pence politically.
His interest in politics started quite early on, as Mike Pence grew up idolizing John Kennedy, a former president of the United States. He began to volunteer as a student at Columbus North High School for the Bartholomew County Democratic Party.
Mike Pence's family was heavily involved with the church, and he became more and more religious during his years as a high school student, and later in college. He attended Hanover College and graduated with a Bachelor's degree in history in 1981, before attending the Indiana University McKinney School of Law.
Pence became very inspired by Ronald Reagan in 1980 and switched over to the Republican Party after having a better understanding of the party's underlying ideologies.
After graduating from law school, Pence decided that he wanted to be more involved in politics, and ran for Congress in 1988 and 1990, although he lost to Democrat Phil Sharp both times. He used a negative attack tactic when running, and realizing that this strategy was not working, he vowed to spread a positive message from then on.
Using his law degree, Pence served as the president of the Indiana Policy Review Foundation until 1993. He decided to take another stab at politics in 2000 by running for Congress once again, this time winning.
Mike Pence opposed many of President George W Bush's policies at the time, including his No Child Left Behind Policy, as well as Medicare's prescription drug expansion. He became a voice for those who wanted strong convictions and controversial opinions.
Pence became the head of the Republican Study Committee in 2005 and announced his intention to run for governor of Indiana in 2011. The race for governor was a close call with Democrat John Gregg, as Pence received a little over 50 percent of the vote.
After a successful term as governor, Mike Pence was planning on running for a second term. However, the tables were turned when he surfaced as a likely candidate for vice president in the 2016 Presidential election with nominee Donald Trump.
Pence opposed some of Trump's views, although the duo ended up winning the election together. He was elected the vice president of the United States on November 8th, 2016 against Hilary Clinton, and remained in his position until January 7th, 2021.
From the Washington D.C. Back To Indiana: Mike Pence's Home-Buying Plans
After his four-year term as the vice president of the United States under Donald Trump, Mike Pence announced that he would be returning to his home state of Indiana by the summertime, as his house-hunting search has just begun.
Mike Pence and his family have returned back to Indiana to live with family members since wrapping up his four-year term in Washington D.C. There has been speculation that the former vice president has been "house-surfing" from one of his Republic politician friend's home to the next, although it has been reported that the Pences are just staying with family.
Mike Pence and his wife sold their home back in 2012, before moving into the governor's mansion in Indianapolis when starting Pence's term as Indiana's governor. After his term as the governor was up, the Pence family moved to Washington D.C. in 2016 for his new role of vice president.
Since there was no need to buy a home during the many years of his political career, the Pences have been out of an actual house to call their own for a few years. Mike Pence's career seems to be slowing down, so he and his family have an opportunity to purchase a home once again.