Sir Patrick Stewart is one of the most influential artists with a career spanning six decades and many major roles. The English actor has a very interesting life and a profound love for the scenic arts. 
As an English citizen, Sir Patrick Stewart's house is in The Cotswolds, UK. Nonetheless, he also owns a home in Park Slope, Brooklyn, and switches residences constantly.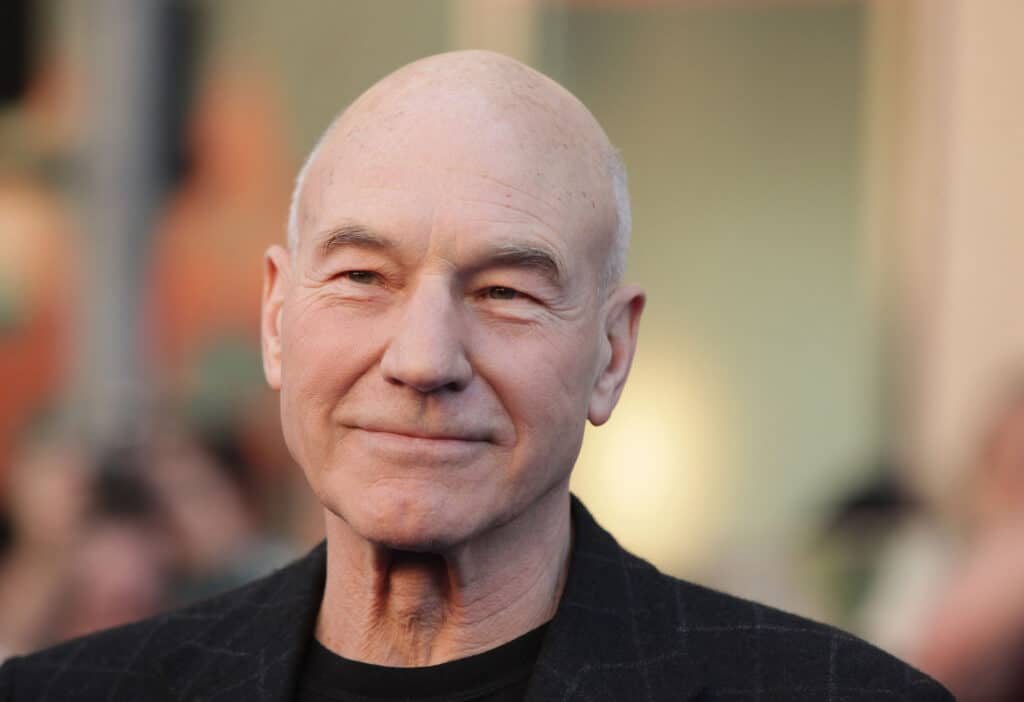 We all know him for saving the world and the universe on many occasions as Professor X or Captain Jean-Luc Picard. But today we are going to learn more about his life and real estate properties.
The US or the UK?
The actor has lived in the Cotswolds since several years ago and is one of the many celebrities that live there. This is not just any part of England, but an area of outstanding natural beauty.
This attracts many people interested in having a beautiful landscape as a backyard. The Cotswolds is also the place in which the Beckhams, Gary Barlow, and even Prince Harry live.
All the astounding hills and amazing structures make Cotswold look like something out of a fairy tale. Stewart's house is not the exception, since it's huge and has luxurious amenities including a tennis court and a large swimming pool.
Back in 2012, the actor and director bought a house in the Park Slope neighborhood in Brooklyn. The house is not as fancy as his home back in the UK, but it's beautiful and it's located on a great site in the central part of Brooklyn.
Depending on his job, his responsibilities, or his wife's demands, the couple changes residence regularly.
He and his wife, the talented Sunny Ozell, love traveling and being surrounded by nature. Thankfully, having two places to call home helps them feel at ease regardless of which of their two properties they're occupying at the time.
No matter where you see Stewart, you always notice him in harmony with his surroundings; that's one of the things that characterizes him.
X Men, Star Trek, and More
Patrick Stewart is an actor, but he has also been a director and producer, roles that he has played too many times.
He is especially known for his work in the science fiction and action genre. He also won the Laurence Olivier award on two different occasions for his work in theatre.
Although it was his roles in television that brought him to stardom, the actor began his long run in theatre with the Royal Shakespeare Company. However, he said that all those years interpreting kings and tragic heroes were only a preparation to sit on the captain's chair of the Enterprise.
In 1987, he accepted the role of Captain Jean-Luc Picard in Star-Trek: The Next Generation. At first, his theater actor's soul did not allow him to enjoy the role, since he used to feel skeptical about it and the whole science fiction genre.
However, as time went by, things changed and critics began to adore the British actor. Some people even said that nobody knew him until he took the captain position on the Enterprise.
Those were 7 years of his life, in which he worked almost entirely on Star Trek, leading him to be typecast as Picard. But in 2000, he took a major role in a superhero movie directed by Bryan Singer that changed his life for good.
The role was as the powerful Professor Charles Xavier in the X-Men franchise. This was his second greatest role for the American and worldwide audience; he went on the big screen as the leader of the X-Men for 7 different films.
Unfortunately for all X-Men saga fans, the actor announced his retirement as Charles Xavier when finished filming "Logan," the last movie in the Wolverine saga.
You can easily see this man's passion for his work, the arts, and for his fans who support him faithfully in every one of his decisions. He regularly posts videos of him reading sonnets to keep connected to his fans.
Wanting More of Patrick Stewart
Despite his age and continued success in the entertainment industry, Stewart has made no public statements about wanting to retire from acting. In fact, when asked if he had any plans to quit acting, he responded "Never, because I would be quitting my life".
We all love his performances and will always be eager to know what the actor plans to do next. In the words of the great Captain Picard, "seize the time" and enjoy life as Patrick Stewart does.