Sir Paul McCartney is a living legend whose career as a singer, songwriter, and musician has spanned multiple decades and touched the hearts of millions of people. From his beginnings with the Beatles to his later years as a solo performer and one of the best-selling artists in the world, he has reached a level of fame and success that only a few have ever come close to, but where does Paul McCartney live?
Over the years, Paul McCartney has lived in many places around the world, from major cities like London and New York to the rural countryside of Scotland and Arizona. He still owns many homes today, with his primary residences located in England, Scotland, and the United States.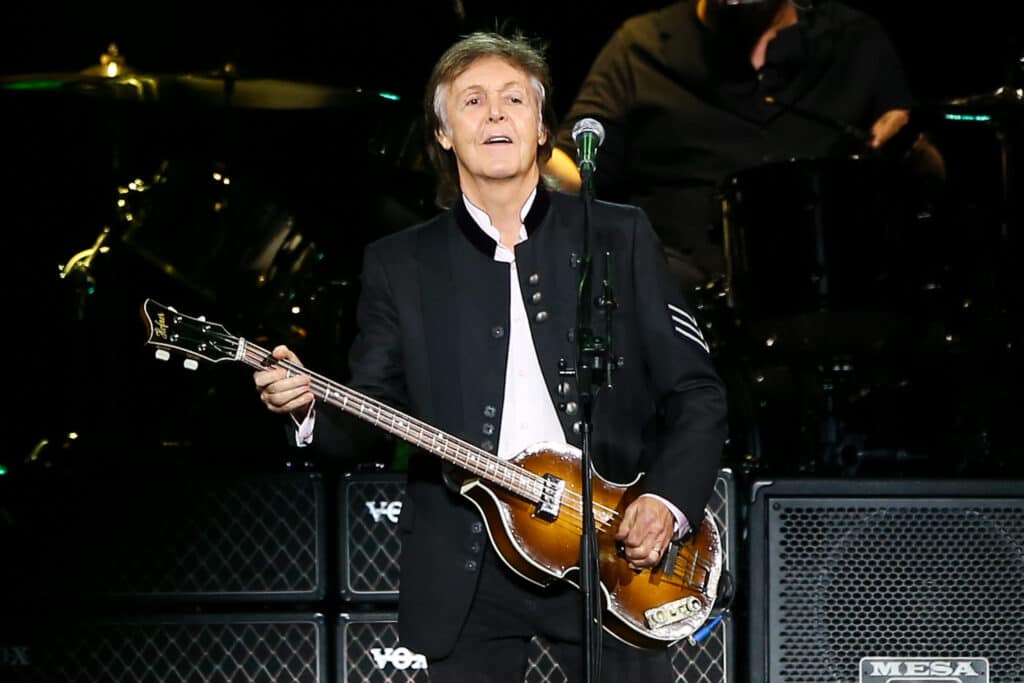 The Homes In England
The first home that Paul McCartney is known to have purchased was a townhouse in St John's Wood, which is part of the Greater London area.
Located at 7 Cavendish Avenue, McCartney bought the home on April 13, 1965, from a physician named Desmond O'Neill. McCartney paid 40,000 pounds sterling for the property and later made several changes, including the addition of a gate and intercom system.
Though McCartney has purchased many other homes since then, this three-story townhouse is still his home base whenever he is in London. When he married Nancy Shevell, the property was used to hold the reception.
Many famous visitors have visited the house throughout the years, including Mick Jagger and Andy Warhol. Just a short distance away is Abbey Road Studios, where the Beatles recorded many songs together, and the iconic crosswalk pictured on the cover of their 11th album.
McCartney also owns a home in Rye, East Sussex. In the early months of the COVID-19 pandemic in 2020, he was staying at this residence with his daughter Mary and her family.
He later performed "Lady Madonna" for the One World Together At Home concert from his Rye home. Check it out in the video below:
Aside from his homes in St John's Wood and Rye, McCartney owns other homes in East Sussex, Merseyside, Essex, and Somerset.
The Home In Scotland
On June 17, 1966, Paul McCartney acquired High Park Farm near the Mull of Kintyre in Scotland. A local farmer named Mr. Brown and his wife had occupied the three-bedroom farmhouse for 19 years but had allowed the property to fall into disrepair.
Following his marriage to Linda Eastman in 1969, McCartney began to renovate the farm, which sits atop a hill overlooking Machrihanish Bay. McCartney and his band Wings would immortalize the Mull of Kintyre in 1977 with their hit single of the same name.
To prevent tourists from making unwelcome visits to the property, McCartney has since purchased the nearby Low Park Farm.
The Homes In The United States
Paul McCartney owns several homes across the United States, which gives him a variety of living options for whenever he is in the country.
McCartney's first home purchase in New York was a midtown Manhattan apartment in August 1984. Sold to McCartney for $1.88 million, the apartment looks out onto the back of the Museum of Modern Art.
In late 1998, McCartney purchased a home in East Hampton, New York. Situated on the South Shore of Long Island only steps away from Main Street, the house was acquired for $495,000.
Stella McCartney, Paul's daughter, followed in her father's footsteps and purchased her own beachfront home in the Hamptons in 2016.
In May 2015, Paul McCartney spent $15.5 million on the purchase of a Manhattan triplex. With incredible views of the city, including Central Park, it is no surprise that he was drawn to this particular property.
The residence is spread across three floors and includes five bedrooms, five-and-a-half bathrooms, a spacious terrace, and a cozy, 33-foot library.
On the other side of the United States, McCartney purchased a Beverly Hills estate from singer and songwriter Courtney Love in March 2001 for just under $4 million. Despite its location in the Los Angeles area, the estate is relatively private and is situated on 1.63 acres.
In nearby Arizona, McCartney owns a desert ranch outside of Tucson, which spans over 150 acres. Though he and his wife Linda enjoyed many years at the property, he has spent considerably less time there since her passing in 1998.
The multiple homes which Paul McCartney owns are certainly impressive, but they are just one example of the monumental success that this amazingly talented performer has achieved.