It doesn't matter how old you are, if you like movies, you know who Robert De Niro is. But did you know that he's a real estate guru that owns restaurants and has a deep love for New York too?
Robert De Niro's main house is in Gardiner, New York. It's a beautiful 98 acres property. Either way, this is not his only property; he also has a 6000-foot apartment in Manhattan alongside many other properties in New York State.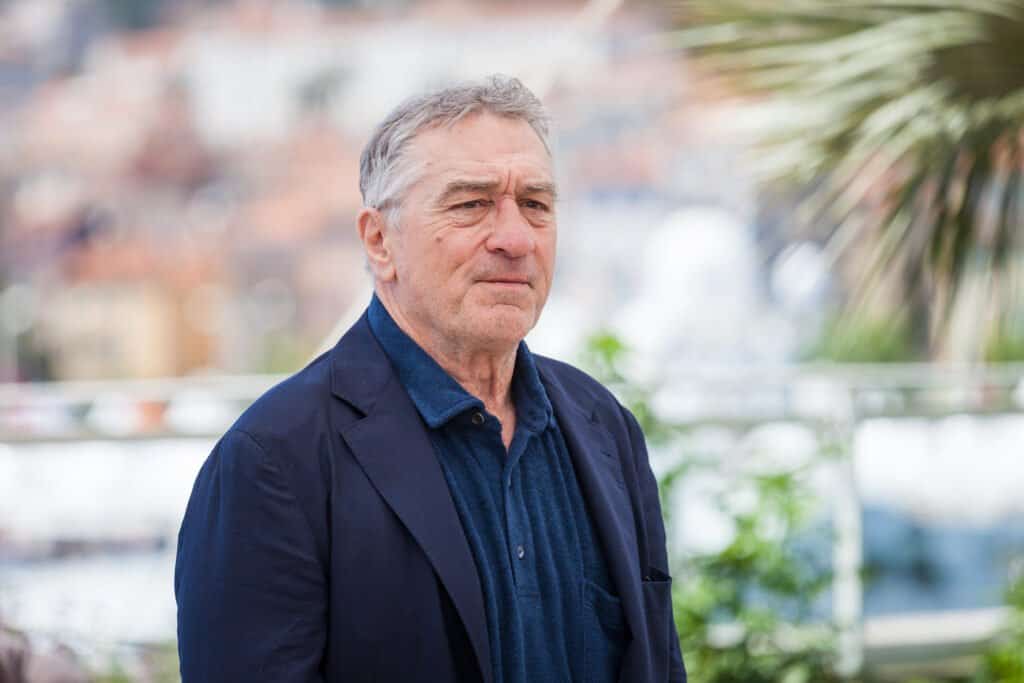 Robert De Niro is a living legend for his work in front and behind the camera. Get to know more about this two-times winner of the academy award and find out where he lives.
Love for New York
De Niro's love for New York can easily be explained due to his childhood; he grew up and lived most of his life in Little Italy, Manhattan. Here he frequented a group of kids who lived in the same street as him who used to call him "Bobby Milk".
He has always been a New Yorker of heart so it's logical that most of his many many properties are in NY. Actually, the people from the Tribeca borough are very grateful to him because he often invests in this area. 
De Niro has always been a lover of fine cuisine so he decided to open his own restaurants; a couple of these are located in the Tribeca area.
Talking about his house is a whole other story.
Robert De Niro's principal residence is a 2,222 square foot mansion located on 98 acres of land. The actor, producer, and director bought this land in 1997 for only $1.5 million; there's an 18th-century farmhouse with two annexes in the lot.
After many renovations, the property has 6 bedrooms, 7 baths, and even its own piece of the Hudson River.
The property has a tennis court, a sauna, a game room, a boxing room, a film studio, and more. A steam room, a basketball court, and even a ski slope nearby are also part of this amazing piece of land he calls home.
Besides this mansion, he also owns a house in Montauk with an estimated value of nearly $8 million dollars that used to belong to his father before his passing.
To add more properties to the list, let's talk about his luxurious penthouse in Manhattan. The 5 bedrooms and 4.5 bathrooms apartment occupies about 11 thousand feet of land, which is not cheap at all in NY.
Real Estate Guru
Currently, the star of "The Irishman" has faced financial problems because most of his money is on real estate. This means that due to the pandemic he had a lot of losses on cash terms.
Even though his famous chain of restaurants "Nobu" was supposed to hit a worth of 1 billion dollars a few years ago, now they are losing money really fast.
The actual number of how much money Robert De Niro spent on real estate is hard to calculate. However, we can assure that it's a couple of hundreds of millions, considering he owns restaurants, houses, and many other projects.
In 2018 all this sounded like a solid idea, but the COVID pandemic affected everybody in ways that we could have never imagined.
We all know this is a setback and that the actor will be able to recover. After all, the man has a net worth of 500 million dollars and he is not showing any sign of stopping his work in the film industry.
De Niro, The Legend
De Niro's first great role was as the young Vito Corleone in the sequel of the mobster cult film "The Godfather". This role earned him the love and support of both the fans and the academy.
After that, he has been part of a large number of great movies that people can't get tired of. Movies like "Goodfellas", "Raging Bull", "Taxi Driver", and even comedies like the saga of "Meet the Parents" and "Analyze This" are part of his repertoire.
The Always Loved, De Niro
The actor kept working on many successful films like "Joker" or "The Irishman" despite his age. His essence in every scene is something very particular that still causes a lot of impact on his fans.
We hope to keep seeing him on the big screen for many years to come with more great roles as he always does.