Rudy Gobert is a French basketball player who, on top of representing France in international competitions, is a full-time player for Utah Jazz. With an annual salary of around USD $26.53 million, the sports star could settle anywhere in the world – so, where does Rudy Gobert live?
Rudy Gobert lives in Salt Lake City, Utah. After moving to Utah when he was 21 years old, Rudy purchased a 12,000 square foot property – complete with an indoor basketball court, Olympic swimming pool, and games room – for USD $3.9 million in 2017.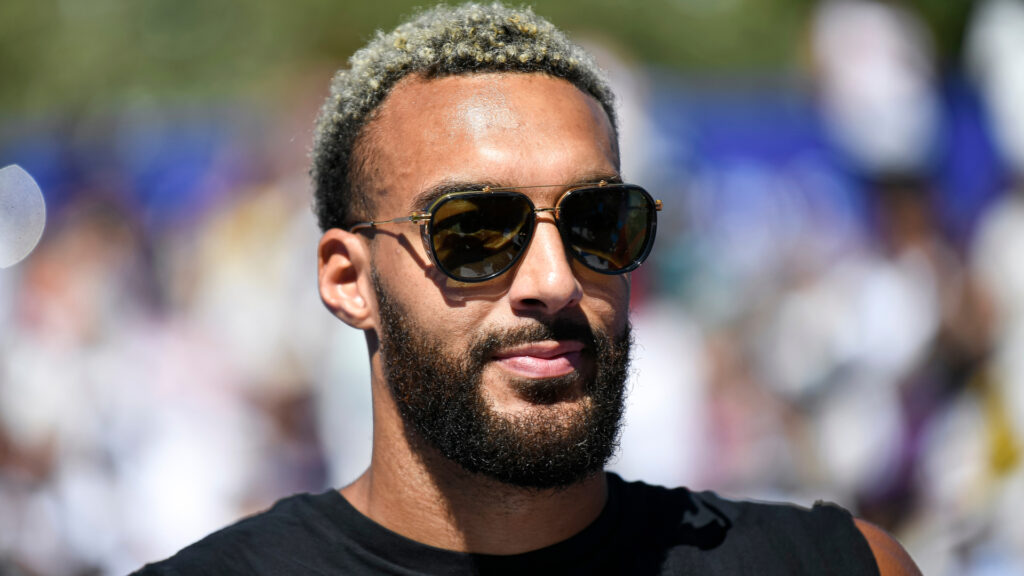 Are you interested in finding out more about Rudy Gobert's ties to Utah and his Salt Lake City home? Be sure to keep reading as today's article will fill you in on all of the above, and more!
Where Does Rudy Gobert Live Now?
Rudy Gobert lives in Salt Lake City, Utah, and has been a resident since he was 21 years old. He often refers to Utah as "my home" and has even written a letter to Utah professing his love for the state.
Seeing that he has been playing for Utah Jazz since 2013, and he has no plans to leave the team, he is not likely to move from Utah anytime soon. Over the years, Rudy has been vocal about his love for Utah Jazz and Utah as a city, so it's no surprise that the star has permanently settled in the area.
He told Deseret News, "I'm here to stay, and I'm here to win a championship. I'm here to win with my brothers. I'm here to win with coach Q and I'm here to win with you, Utah."
In 2017, Rudy purchased an 11,000-square-foot home in Salt Lake City for a whopping USD $3.9 million. The double-story home, which is styled in modern hues of gray, white, and black, boasts high ceilings and elements of floor-to-ceiling glass. Rudy has a games room, a massive swimming pool, and an indoor basketball court.
Where Did Rudy Gobert Grow Up?
Rudy was born in Saint-Quentin, Aisne, which is a commune in the north of France. Rudy's parents, Corrine Gobert and Rudy Bourgarel split when Rudy was just three years old and Rudy lived with his mother and two siblings in Saint-Quentin.
His father moved to Guadeloupe, so Rudy would visit him there regularly. Though it's not known which school Rudy attended, he did well academically as he "quickly understood what they were teaching" and as a result, he "was bored" and spent most of his time trying to entertain his classmates instead of learning.
He earned his high school diploma in science, with no distinctions, before enrolling at Marist College.
Which Other Celebrities Live In Utah?
Though Rudy Gobert is one of the most famous residents to call Salt Lake City home, he's far from the only notable name that has chosen to settle down in the area.
Actor Robert Redford has owned property in Utah since the 1960s, as the Mount Timpanogos reminded him of the Swiss Alps. Famously, he chose Utah as the primary location for the Sundance Film Festival. He owns two horse ranches in the area and has been buying and selling property in Salt Lake City and its surroundings for years.
Rapper, singer, and producer Post Malone fell in love with the natural beauty and "more laid-back, quiet atmosphere" of Utah when he was performing in the area. He owns a 12,000-square-foot estate (complete with a 30-sleeper guest house!) in Salt Lake City's Cottonwood Heights.
Actress Katherine Heigl abandoned the chaotic lifestyle that comes with California living and traded it for rural bliss in Utah. The star owns a 25-acre ranch where she lives with her husband, Josh Kelley, their three kids, and their 34 pets!
Actor Ty Burrell also calls Utah 'home' and has done for many years now as his wife was born there. In addition to the home he owns on the outskirts of Salt Lake City, Ty has also set up shop in Utah. He chose Utah as the prime spot for him to open four bars called 'Bar X,' 'Beer Bar,' 'The Eating Establishment,' and 'The Cotton Bottom.'